Hi-Protein Quinoa Dal Uttapam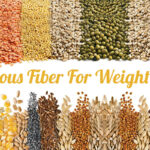 Uttapam is a very popular South Indian dish. To celebrate this amazing dish better, Possible found a way to twist the traditional taste of Uttapam. Instead of white rice, Possible has used Quinoa, the high protein-high fibre grain.
Quinoa is gluten-free, contains iron, B-vitamins, magnesium, phosphorus, potassium, calcium, vitamin E, and fibre. Some more reason why the Possible Quinoa dal dosa is better than normal dosa is because there is no white rice, has almost 2 times the protein and fibre, better phytochemical and minerals/vitamins profile. So try this recipe and have an amazing uttapam treat today!
60 gm Quinoa Dal Dosa Mix
60 ml Buttermilk
1 tbsp Onion
1 tbsp Tomato
1 tbsp Carrot
1 tsp Green Chilli
1 tsp Bell Pepper
1/2 tsp Black Salt
Salt – to taste
Water – as required
Method
Take Possible Quinoa Dal Dosa Mix in a bowl. To it, add buttermilk, salt, and water.

Mix them well and keep for about 30 minutes.

Pour some batter on a pan and spread it.

Put onions, tomatoes, carrot, green chillies, bell pepper and black salt on the batter as shown in the video.

Spread them well on the batter and then cook both the sides.

You are now ready to serve your hot and delicious Quinoa Dal Uttapam.