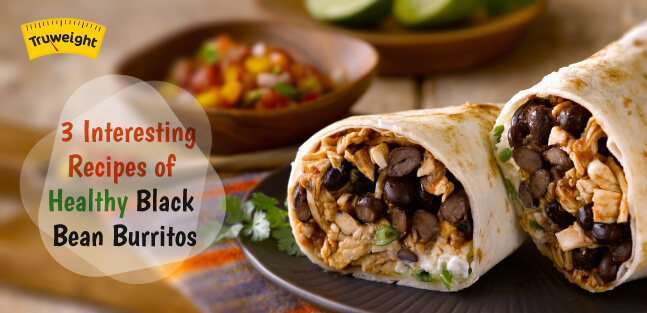 Before we get on to talking about various interesting recipes made of black bean, including the much sought after burrito recipe, let us talk about the main ingredient – black bean, and how it makes a positive difference to our health and waistline.
---
What Makes Black Bean a Superfood?
Black beans are considered nature's own superfood and considered highly beneficial for health [1].
They are a powerhouse of fiber and protein and keep you feeling satiated and energetic for hours after you have consumed them.
Black beans contain both soluble and insoluble fiber [2]. Soluble fiber helps reduce your low-density lipoprotein, which in other words, is the bad cholesterol.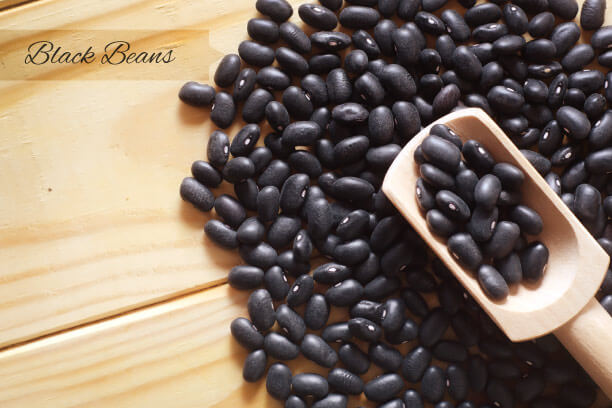 This reduces the absorption of cholesterol in your body, making black beans a magic potion for your heart health. On the other hand, the insoluble fiber keeps your digestive system healthy and intact.
It helps prevent constipation, diverticulosis and irritable bowel syndrome. Moreover, cooked black beans serve as an awesome source of dietary fiber, protein, magnesium, selenium, manganese and phosphorus.
They also contain lignans, a photochemical that helps protect you from breast and prostate cancer [3].
Avoiding Black Beans? Not Anymore!
It is completely understandable if you end up avoiding eating black beans despite being aware of all its health benefits, so as to save yourself from the embarrassment of passing unpleasant gas!
But don't you worry! Like there is a solution for every problem on the face of this earth, there is one for this one too. Pick up "beano" from your local grocery store [4]. Beano contains a natural digestive enzyme that breaks down the starchy carbohydrates and helps in the prevention of embarrassing gases.
Take five drops of Beano before your meal of black beans and you are sorted. Another tip for preventing acidity and gastric problems from black beans is not to cook the beans in the same water they are soaked in. Always rinse the soaked black beans thoroughly before consuming. This will decrease the occurrence of intestinal gas.
Now let us get down to share a few interesting and healthy recipes of the superfood – Black Bean:
1. Black Bean Burrito Recipe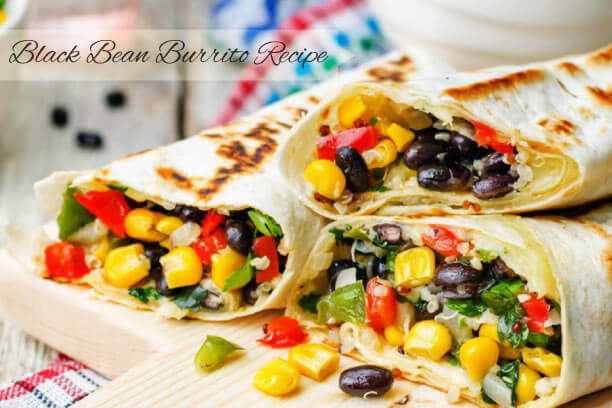 Ingredients
2 (10 inches) wheat flour tortillas

2 tablespoons vegetable oil

1 small onion, chopped

1/2 red bell

pepper

, chopped

1 teaspoon minced

garlic

300 gms black beans, soaked, rinsed and drained

1 teaspoon minced jalapeno peppers

100 gms cream cheese

Salt to taste

2 tablespoons chopped fresh coriander
Method
Wrap the wheat tortillas in an aluminium foil and place in a preheated oven at 175 degrees. Bake for 12-15 minutes.

Heat oil in a non-stick pan. Now add onion, bell pepper, garlic and jalapenos in the pan and cook for 2 minutes stirring occasionally.

Now add the black beans and stir for 3 minutes.

Add the cream cheese along with salt.

Cook for another 2 minutes and add the freshly chopped coriander into this.

Spoon mixture evenly down centre of warmed tortilla and roll up the tortillas.

Serve immediately.
2. Guacamole and Black Bean Burrito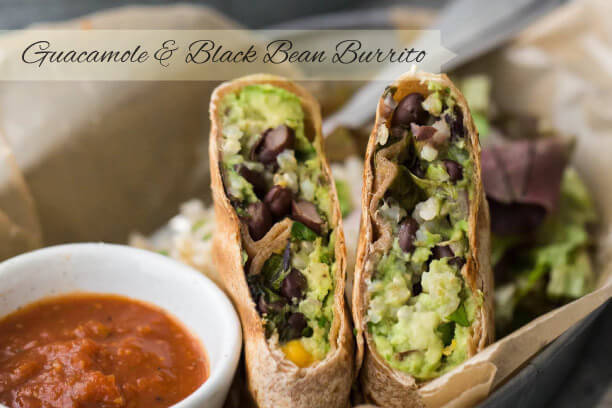 Ingredients
For the Guacamole
2 ripe

avocados

1/4 cup minced red onion

1/4 cup minced coriander leaves

1 clove garlic, minced

1/4 teaspoon salt

1 lime juice
For the Burrito
2 large whole wheat flour tortillas

1/2 cup cooked

brown rice

1/2 cup cooked black beans, drained and rinsed if using canned

1/3 cup shredded Cheddar

cheese

1/2 cup shredded

lettuce

3 tablespoons minced red onion
Method
To make guacamole, cut the avocado in half and scoop out the avocado flesh into a bowl.

Add the red onion, coriander, garlic, and salt.

Cut the lime in half and squeeze 1 to 2 tablespoons of lime juice over the guacamole and stir.

Spread about 1/4 to 1/3 cup guacamole in the center of a tortilla. Layer half the rice, beans,

cheese

, lettuce, and onions on top of the guacamole.

Roll into a burrito.

Heat a grill pan over low heat and place the burritos.

Cook until the tortillas become warm and crisp on each side.

You can serve the burritos with the remaining guacamole, salsa or sour cream.
3. Crispy Black Bean with Rice Burrito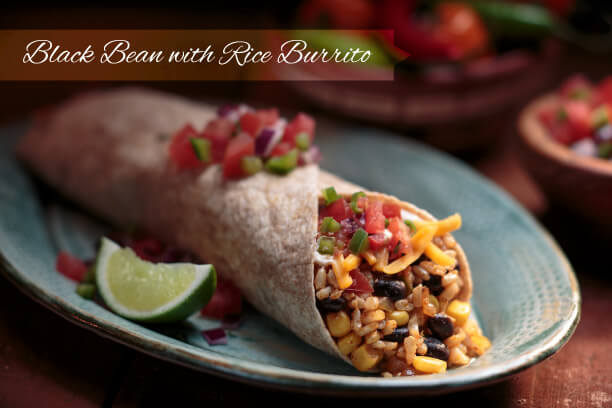 Ingredients
1 can of black beans

1/2 can of canned corn

1.5 cup shredded mozzarella cheese

1 cup cooked rice Optional

1/2 bell pepper chopped

1/2 onion chopped

1/4 cup coriander chopped

1 tablespoon butter

1 teaspoon oil

1 teaspoon salt

1 teaspoon black pepper

1 teaspoons cumin powder

Juice of half a lime

8 medium whole wheat flour tortillas
Method
Heat a large pan to medium heat.

To this, add the bell peppers, onion, beans, corn, cilantro, butter, lime juice and spices.

Saute for 2-4 minutes on high heat. Remove from heat and set aside.

To make the wraps, lay tortilla flat on a plate.

Add 1/4 cup of the bean mixture, 2 tablespoons rice, 2-3 tablespoons cheese.

Wrap the burrito by folding over the edges.

After the burritos are wrapped, heat a large pan.

To this, add 1 teaspoon oil and place the burritos on the pan for 1-2 minutes on each side until they are golden and crispy.

Serve warm and crisp with sour cream or salsa.
So these were 3 interesting burritos recipes made with black beans, the whole grain superfood. By now, you must have gathered enough and more reasons to make black beans a part of your diet without really worrying about the embarrassing gastric problems one usually faces after gorging on the bean family.
Stay tuned with Possible for more interesting yet healthy recipes along with super useful dietary and health tips and tricks. Talk to our Possible Nutritionist today and get the first consultation absolutely free. Click here to avail it!