Eating small meals more frequently throughout the day has shown keep your metabolism up and sugar levels under control.
Medium portion main meals with small in-between snacks work the best for your weight loss regimen. It's a popular misconception that when you have to lose weight, you need to eat less. But cutting back on healthy food is actually counter-productive to weight loss.
What you really need to cut down on is processed foods, excessive sugar and salt intake.
It is definitely a good idea to keep an eye on the portion of food you are eating in every meal, when you are trying to lose weight, but you should be wary of eating too less. Avoid taking this too far, else it can have an adverse effect on your health.
Get FREE Health Consultation Today!
Possible nutrition expert, Shunmukh Priya says that for a balanced weight loss, the ideal strategy is to eat a balanced meal that takes care of your complete nutrition needs including healthy carbs and fats, fibre and proteins.
All you need to do is eat them in a planned way through the day, so that you avoid hunger pangs which can lead to overeating.
Also ensure you are eating at right times to avoid hunger pangs and food cravings.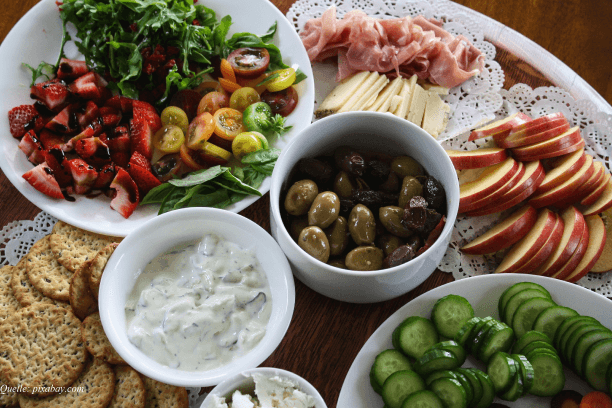 She suggests planning small meals through the day to keep your energy levels up. Here's why:
1] Eating large meals can lead to cravings in between
When you eat large meals, your body is not able to process all the nutrients effectively, unless you have a digestive system that is in top shape.
In fact, large meals put a lot of pressure on your digestive organs, which is can impact your weight loss plan. You need a healthy gut to prevent bloat related fat belly. It also means excess calories.
2] Balance your calorie spread through the day
You need a balanced small meal plan to spread out your calorie needs through the day. It is effective in keeping your energy levels up. This also prevents mid-day blood sugar slump, which often leads to eating sugar laden foods – really bad for your weight loss plan.
In fact, research shows that nibbling or eating slowly helps in improving your metabolism.
3] Eating too few calories will not help you lose weight
Eating very less calories might be effective in the beginning of your weight loss plan, when your body uses the excess fat stored in your body.
However, once the excess fat is burnt off, you need to maintain that by eating meals so that your body can continue to burn fat and produce energy at optimal levels.
4] Body starts to store fat when there is less energy
When you eat less, your body produces less energy than your body needs.
Now the fact is that our body is very adaptable and can start storing fat – the actual component for getting energy – when it is not getting enough nutrients to transform into energy. It also starts to burn off muscle mass, which is not idea for a toned body.
5] Eating less slows down your metabolism
When you are not supporting your body with enough calories or fuel, your metabolism actually drops. That means you burn fewer calories.
This is our body's response to less availability of calories, so it tries to hold on to that. You have to ensure your body gets the right amount of calories to keep the metabolism high.
6] Focus on small meals
Small is the keyword here. If you eat a regular sized meals six times then it is actually counter-productive. You will actually gain weight. So plan your every meal such that you are eating just right, and little less maybe without being hungry.
Small portions ensure you get to eat everything without overeating. Break your big three meals into 6 small meals to effectively lose weight. Pick the right type of foods to ensure effective nutrition in the body and subsequent fat loss.
Add whole wheat, and cereals, lentils and pulses, lean protein (highly necessary part of the diet) and load up on fruits, vegetables and nuts.
Get FREE Health Consultation Today!