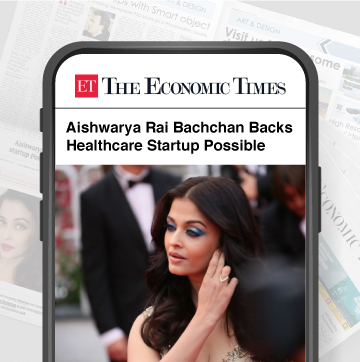 Possible - Latest News and Updates
Possible news from around the world. Read how we are at the forefront of lifestyle, nutrition and health. Featuring in the publications of leading global news agencies. Possible strives to be ahead of the curve when it comes to bringing innovation combined with tried and tested methods to our customers.
These news articles are a testimony to our commitment to rely on research and facts rather than hearsay. They are a reflection of the distance we have come as an organisation. They also give a glimpse into our future direction in the health and lifestyle space.
An insight into the motivations and the plans we have for the years to come is showcased in these headlines. Comments, quotes and opinions on the health and nutrition space in India keeps us invested with the public at large. Possible's aim to make India healthier and combat lifestyle using food as medicine is enshrined within these news articles.