Stop having flavoured sugar soups!
Regular packaged tomato soups have starch and sugar as their main ingredient rather than tomatoes!
Don't believe it?
See these labels of famous packaged tomato soups: none of them have tomato as their main ingredient! It's mostly STARCH and SUGAR.
So, till now you were only having sugar soups with tomato flavour and not real tomatoes!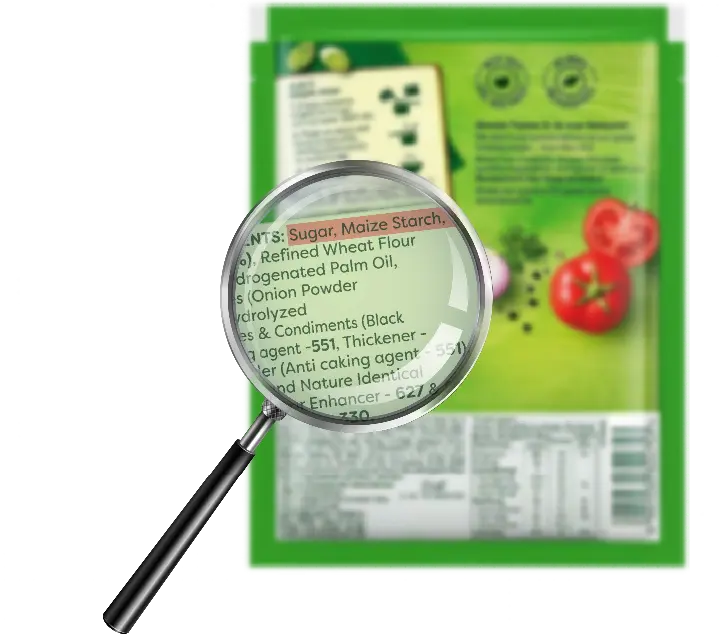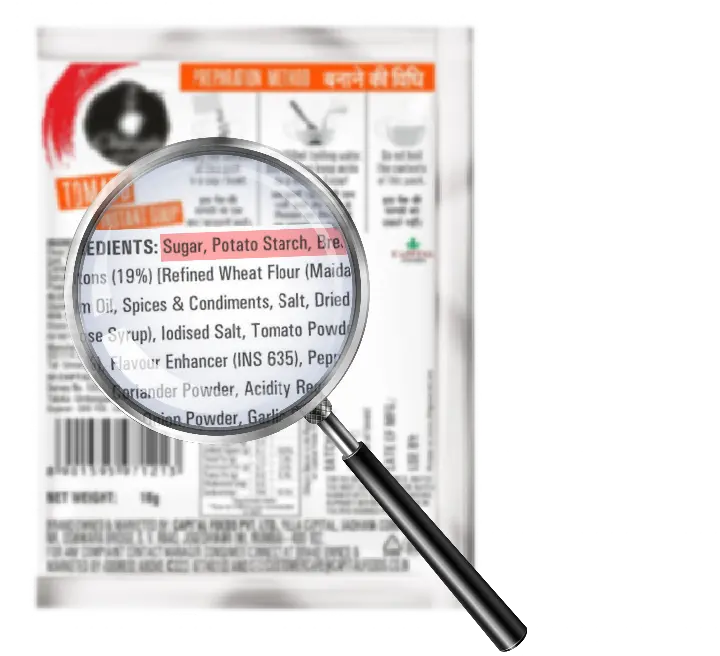 Now, what should we do? Stop having instant tomato soups and start spending hours in the kitchen again to make them?
NO!
Presenting
Possible's Tomato Soup.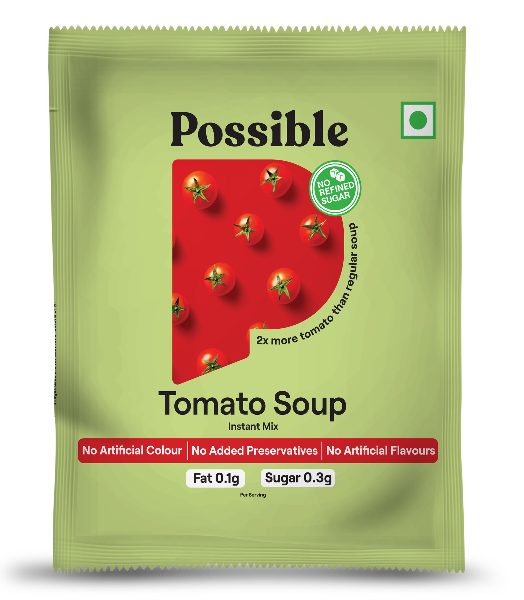 Real tomatoes as the main ingredient.
93% less sugar than regular packaged soups.
Better taste and has higher nutritional value.
Enjoy this with your favourite meals and give yourself a boost of nutrition!






Why should you take it?