Home › Healthy Drinks › Tomato Soup – …
Tomato Soup – 2x tomato of regular soups
Tomato Soup - 2X More Tomato Than Regular Soup
66589
Product

Highlights
Possible Tomato Soup contains 2X the tomato of regular soups available in the market and is low in calories and high in antioxidants.  
In The Box: 3 Servings/Packet 
No Addition:  The product does not have any artificial sweeteners.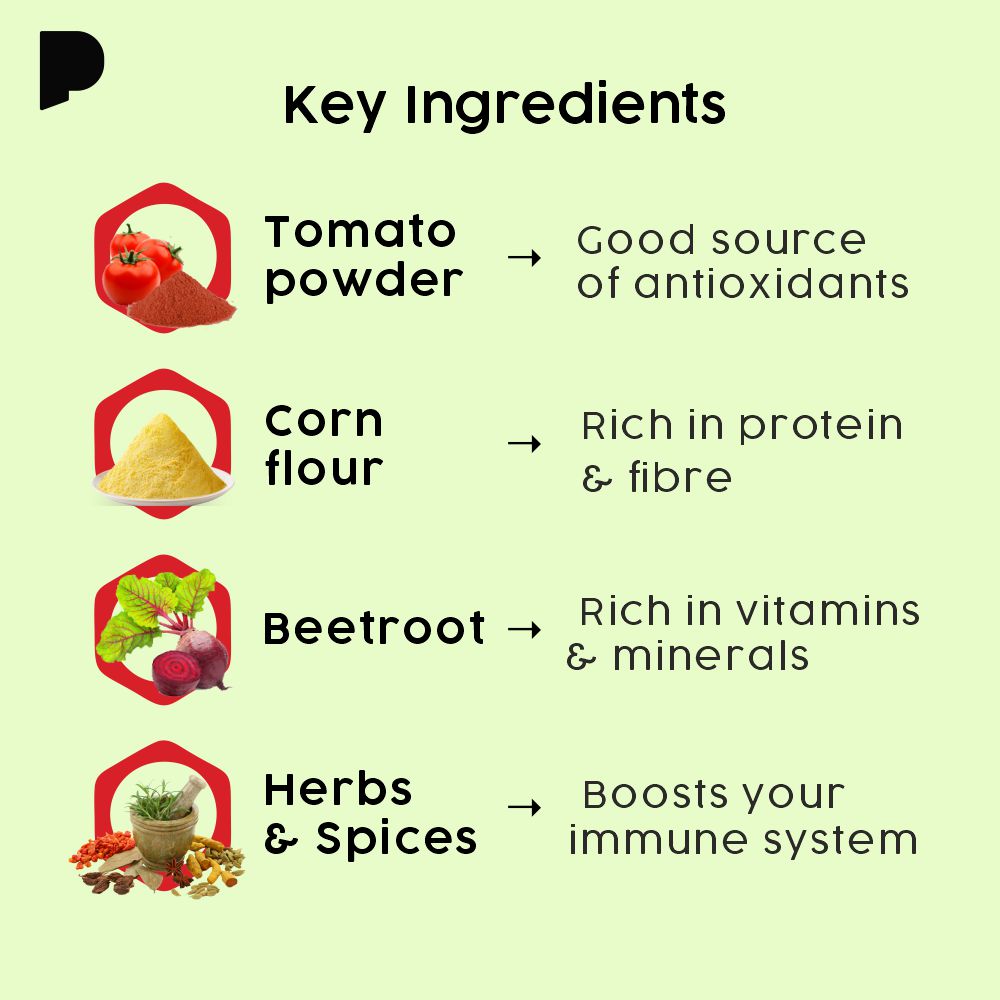 Tomato Powder, Corn Flour, Beetroot, Herbs & Spices

Tomato Powder Helps keep the heart healthy.

Spices Adds indian flavours and keeps the taste exciting.

Coriander Leaves Rich in dietary fibre, Iron & Magnesium.
Related Products
#ffbac5
Mighty Millet Idli With Red Rice, Mixed Millets & More - Ready-To-Cook Nutritious Idli Mix - 2x More Protein Than Regular Idli. Diabetic-friendly: Low GI for Controlled Sugar Release
₹

150
Select options
Share your thoughts!
Let us know what you think...