It's recommended to have 5 servings of vegetables and fruits daily.
But most of us DON'T.
Let us understand why!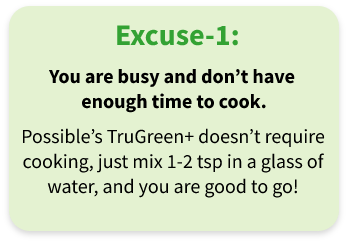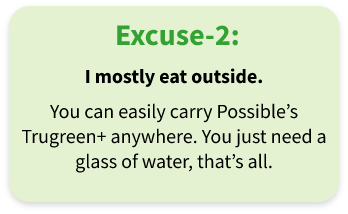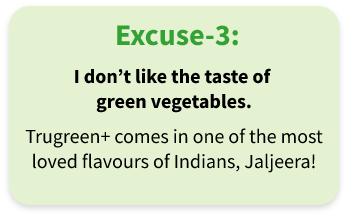 Possible's Trugreen+ solves all your problems. It's made with the world's healthiest greens like Spirulina, Moringa, Wheatgrass, Bottle guard and Spinach, and also has fruits like Pomegranate and Grapeseed.
There is no reason why you should not take it!
"I never thought spinach, wheatgrass, spirulina could taste so tasty. I love the Jaljeera flavour. Even my kids find it so tasty and refreshing!" says Akansha, one of our fans.
Why do you need an antioxidant-rich drink?
Free radicals are unwanted particles that cause severe damage to your body. Antioxidants together act like avengers and protect you from those harmful effects. They also boost your immunity. The best sources of antioxidants are plant-based foods, especially fruits and vegetables.
Possible's Trugreen+ is the healthiest mix of vegetables and fruits. Hence, it's highly rich in antioxidants and can prevent you from all the harmful effects of free radicals.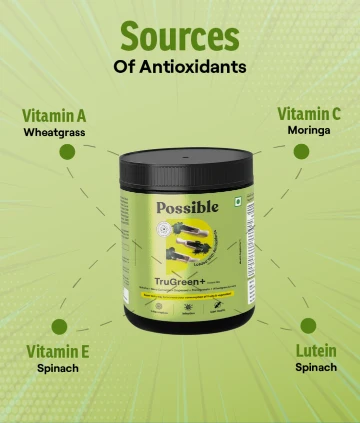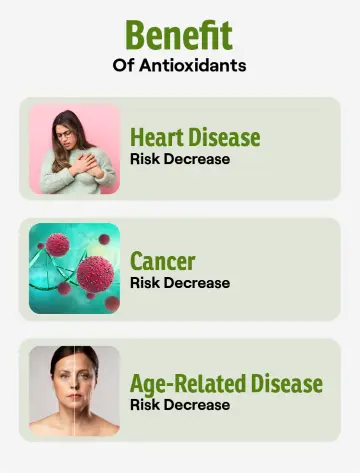 Give Avengers protection to your body with Trugreen+