Beetroot Cutlet Recipe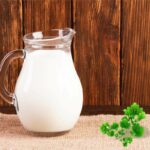 Are you a cutlet fan? If yes, tune into this one! Possible brings its own version of cutlet. This veg cutlet is different from other veg cutlets because it is made with rava, seed cocktail and slim atta.
This ingredient is a substitute for breadcrumbs which is unhealthy for health because it is made with refined wheat flour.
These ingredients if used in the recipe will give the valuable nutrients as well as aid in weight loss. So try out this recipe and enjoy a different shade of cutlets.
1 tsp Cumin seeds
1/2 tsp Fennel seeds
6 pc Cloves
3 pc Cardamoms
1/2 pc Cinnamon Sticks
10 pc Peppercorns
1 -2 pc Red Chilli
2 no Dry Bay Leaf
50 gm Grated Beetroot
50 gm Grated Carrot
50 gm Boiled Potato
1 tsp Grated Ginger
2 no Green Chilli
2 tsp Peanuts
Salt – to taste
Coriander -a few
For Coating
2 tsp Hi Protein Atta
3 tsp Seeds Cocktail
2 tsp Rava
Mash the boiled potato.

Take the mustard in a pan and add cumin seeds, dry red chillies, cinnamon stick, cloves, green cardamoms, peppercorns, dry bay leaf. And roast them for 2- 3 mins.

Powder them together in a mixer.

Then heat 1 tsp of oil and add ginger, green chillies and garam masala. To it add beetroot, carrot and mix them thoroughly while heating.

Add the mashed boiled potato. Add salt and roasted peanuts and mix them further while heating. Put some coriander leaves and saute it for 5 mins.

Then make cutlet portions of the entire mixture as shown in the video and cover each portion with the mixture of Hi-Protein Atta, Rava and Seed Cocktail.

Bake them for 5- 10 mins at 150 degrees.

You are now ready to serve!