Cucumber Carrot Juice Recipe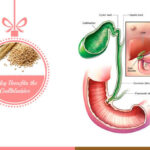 You don't have to grab a Tropicana or a fruit juice if your resolution is to drink healthy. Opt for vegetable juices like this one and give yourself a glass of goodness.
Carrots are rich in beta-carotene and fibre, thus, making it a great antioxidant vegetable.
Want to know more about how to make Cucumber Carrot Juice? Just go through the recipe.
50 gm Cucumber
50 gm Carrot
1 tsp Lemon Juice
1/2 tsp Pepper Powder
Coriander Leaves – a few
Salt – to taste
Water- as required
Thoroughly wash, peel and chop the vegetables into big dices and place them in the juicer or mixer grinder by adding a little water.

Transfer the contents into a glass and add lemon drops.

Have it along with the pulp.
Get FREE Health Consultation Today!