Mixed Vegetable Salad | Possible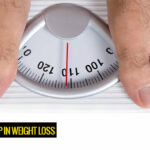 Need a fibre fix to prevent constipation after a heavy night of partying? The mixed vegetable salad is definitely your friend then.
In addition to the fibre, vegetables are good sources of water-soluble B-complex vitamins. Lemon in the salad not just adds tang but also provides vitamin C.
Dig into this healthy bowl of salad for guaranteed weight loss.
1 small Carrot
1/2 Big onion
1/2 Tomato
1/4 Cucumber
2 tbsp Capsicum (finely chopped)
1 tbsp Corn
Coriander leaves – few
Salt – as needed
1/2 tsp Pepper powder – (adjust)
Lemon juice – few drops
1/4 tsp Olive oil
Wash and chop all the vegetables into small cubes.

Add salt, lemon juice & pepper powder.

Mix well. Lastly, add 1/4 tsp of oil, mix n serve!

Adjust the quantity of pepper powder as per ur taste buds!

Enjoy !
Get FREE Health Consultation Today!