Protein Crispies Kolkata Chaat Recipe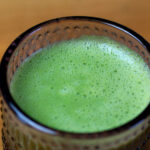 Kolkata and chaats go hand in hand. This city of joy is famous for its art, creativity and of course the chaats. To bring you the flavor of Kolkata, Possible prepares a healthy version of this street food delight. This recipe of Possible comes with a different form of Kolkata chaat which is made with vegetables and protein crispies. Protein crispies is used because it is low in fat & high in protein content helping in weight loss. Try making this evening snack, filled with the goodness of wholesome veggies!
30 gm Possible Protein Crispies
50 gm Tomato
50 gm Cucumber
50 gm Onion
50 gm Boiled Potato
2 no Green Chilli
2 tsp Coriander
1/2 tsp Roasted Cumin Powder
1/2 tsp Red Chilli Powder
Salt to taste
Method
Take Possible Protein Crispies in a bowl and add all the ingredients to it.

Mix them well.

Serve your homemade chaats.