How To Make Bengali Style Spicy Ghugni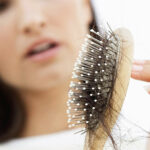 Here's an easy and healthy recipe to treat your spicy cravings. It is a Bengali dish which can be prepared at home. Ghugni is prepared by cooking white peas with onions, tomatoes, and some chaat spices.
The white peas provide the daily recommended amounts of vitamins and minerals like thiamine, folic acid, iron, copper, potassium, phosphorus, manganese, and magnesium. Ghugni is a kind of snack in Bengal, which you can find in every nook and corner of this state. It's a very common yet delicious snack recipe and filled with bountiful of nutrients.
Try this yummy recipe now and thank us later!
150 gm Yellow Peas (Soaked & Cooked)
50 gm Onion
50 gm Tomato
1 tsp Oil
1 tsp Ginger Garlic Paste
1 tsp Chilli Powder
1 tsp Garam Masala
1 tsp Turmeric Powder
Salt – to taste
Water – as required
Lemon (optional)
Method
In a pan, add oil. Once it is hot, add ginger garlic paste and onion. Sauté them well.

Add tomatoes and mix thoroughly.

Add some salt, chilli powder, garam masala and turmeric powder. Sauté again.

Now add soaked and cooked yellow peas.

Add water and cook for 10 minutes.

Squeeze the juice of one lemon and enjoy your spicy and tasty Ghugni bowl.
Get FREE Health Consultation Today!