Sprouted Barley Salad Recipe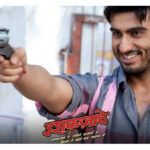 Whole grain barley has fast risen to prominence due to the fibre, vitamins and minerals offered by it. Barley is a rich source of manganese, the antioxidant enzyme generator selenium, iron, thiamin, folate, magnesium among other nutrients.
In addition, much has been researchers about beta-glucans provided by barley. Sprouting further increases these nutrients.
1 Cup Sprouted barley seeds
1 tbsp Onions(finely chopped)
1 tbsp Cucumber(chopped)
1 tbsp Bell pepper(chopped)
1 tbsp Lemon juice
a few Coriander leaves(chopped)
Salt as needed
Black pepper powder as needed
Combine all the ingredients except coriander and lemon juice.

Taste. Adjust according to your flavour.

Garnish with coriander leaves and lemon juice.
Get FREE Health Consultation Today!