Medically reviewed by  Ashwathy V. Pillai,  Postgraduate Degree in Dietetics & Applied Nutrition
Eid or Eid-al-Fitr or Eid-ul-Fitr marks a celebratory end to the stringent fasting observed in the holy month of Ramadan.
Although all the Ramadan iftar recipes were a treat, the 3-day Eid-al-Fitr celebrations reach a new high in terms of food.
And if you are on a weight loss plan then you might think that enjoying Ramadan can become tricky. But not really.
We say all you need is to be a little smart while cooking for Ramadan! So take out your notepads and pen down our little Ramadan weight loss plan. 
To find smart solutions to maintain your weight loss plans, you can always drop by to any of the Possible Centres and ask our Nutrition experts themselves. All for FREE! Just click and get started!
Get FREE Health Consultation Today!
Feasting after Ramadan fasting calls for a celebration indeed but you could be plagued with either of these as Eid approaches:
You fail to shush the little nagging voice in your mind which warns about weight gain.

You have thrown caution (and your weight loss/maintenance plan) to the wind and planning to deep dive in the rich  Eid recipes.

You have decided to let go of sweetmeats (OMG!) and the non-veg items from the Eid celebration spread!
Let's admit it, all of these scenarios are pathetic options.
Why can't you make the phirni and have it too? Turns out, YOU CAN! All you have to do is keep in mind these simple steps and your weight loss amidst Eid celebrations will become easy.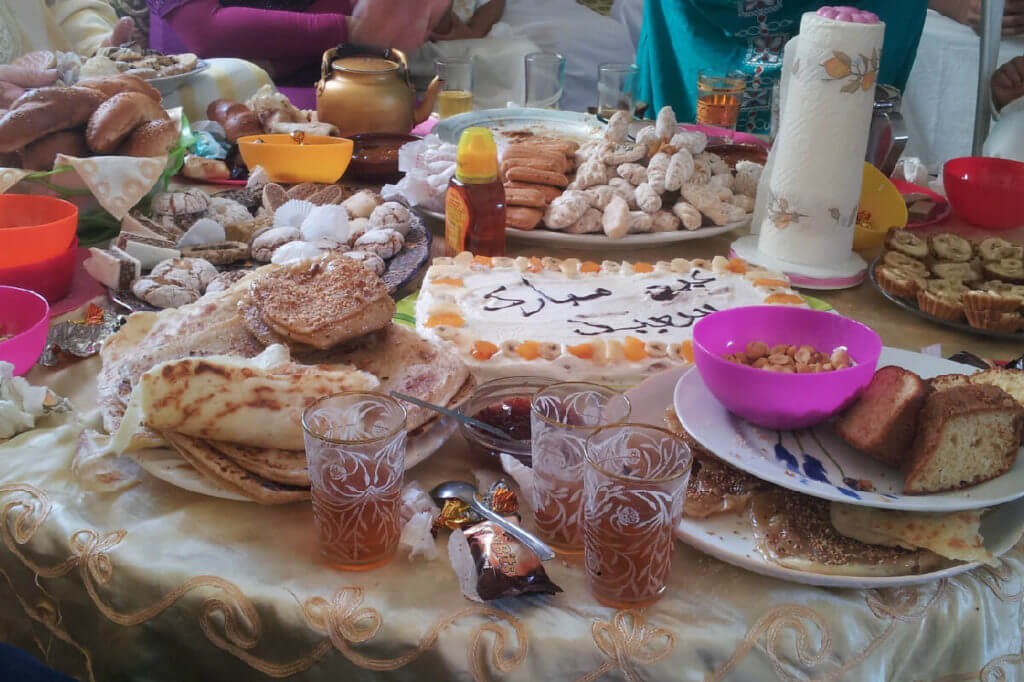 How to lose weight in Ramadan?
Oh don't worry, our Eid-al-Fitr tips do not mean skipping the sweet sheer korma, phirni or staying away from the tasty haleem! Read on to know more.
"Did you know?

Another name for Eid-al-Fitr is Sweet Eid due to the wide array of sweetmeats made?"
1. The Sweet Breakfast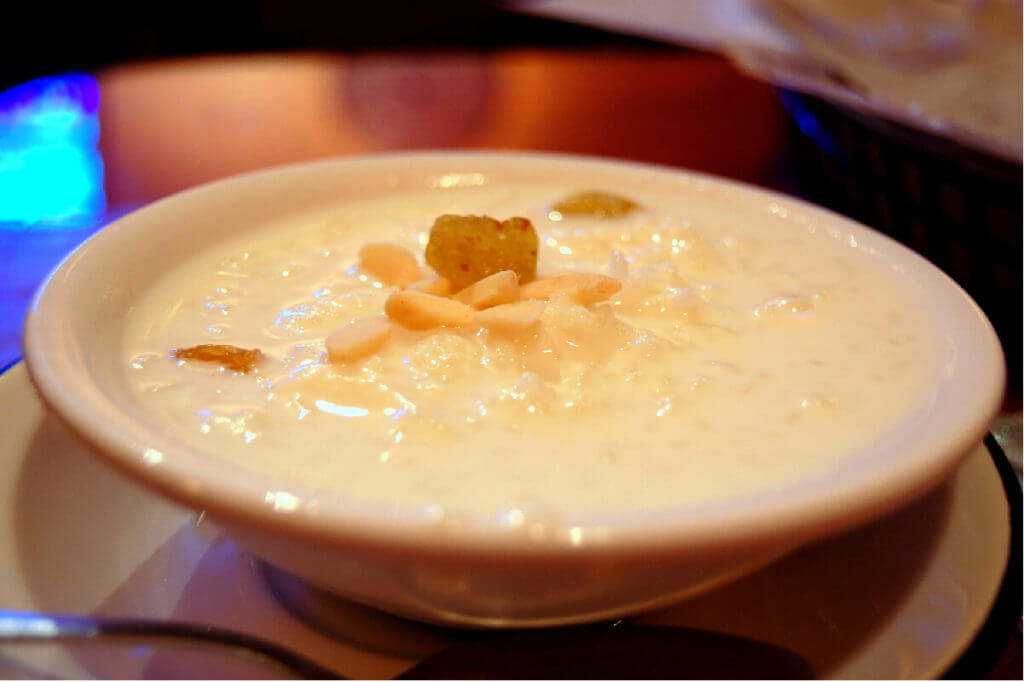 Fasting on the Eid day is forbidden and this is acknowledged by consuming something sweet like dates. Ensure you reach out only for 3-4 dates.
Instead, you could also eat fibrous and filling fruits like apple, papaya or muskmelon which also help address hunger and also satisfy the sweet taste buds.
In addition, ensure you gulp down generous amount of water. We highly recommend consuming water for weight loss. Scientific reasons here!
2. Alter the Eid Recipes a Bit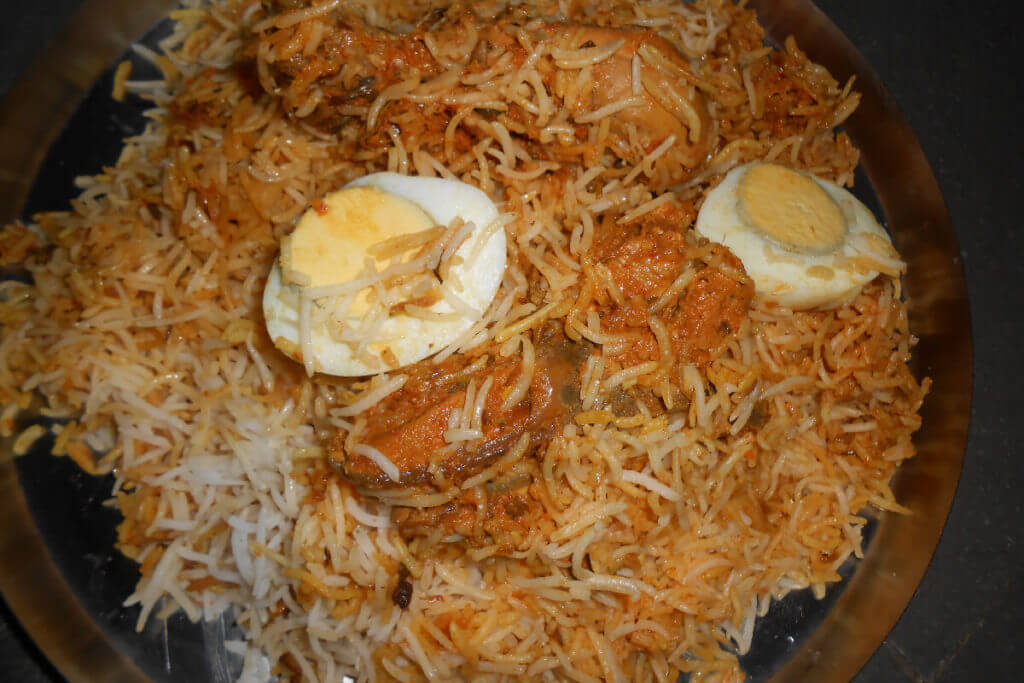 Come Eid-al-Fitr, there will be an onslaught of phirnis, sewaiyan, gulab jamuns, ras malais and other deep fried and sweetened treats.
Sounds like a weight loss or weight maintenance nightmare, doesn't it? It surely is but who told you to skip it. Simply skimp on it.
Healthy twists to sweets
Sheer Korma
You can use brown rice vermicelli or sewaiyan instead of the refined white ones.

Omit sugar, let dates be your sweetness agent.

Not just roasted dry fruits, grind some like almonds and walnuts for a creamy dish. That way you can give heavy and fattening milk cream a skip.

Additionally, use low fat milk or no-fat milk to make them.
Phirni
Low-fat or no-fat milk is a given

Make it with millets instead of rice. We swear it will look and taste just like rice without the refined carbs. 

Use brown rice or dalia for the recipe if you are worried about millets and their taste.
Choose 'em wisely
Instead of gulab jamun, you could go for rasogullas. They are easy because you can squeeze out the sugar syrup before eating. Rasmalai is also a good option if made with low-fat milk.
These Eid food substitutions totally rock
Biryani can become healthy by replacing part of the basmati rice with millets or making them in brown basmati rice. We simply love the

recipe of this egg biryani!

Creamy mutton or lamb kormas can be made by replacing the cream and instead using khus khus or almond paste to provide the mouthfeel. 

Skewer zindabad which means no deep frying the variety of kebabs and simply barbequing them.
Who said Eid recipes can be fattening didn't know of these substitutions!
3. Cook at Home
For all these substitutions to work, you need to cook and eat at home. You could accept invitation from family members too but make sure you do not go overboard.
You could invite them over for a healthy treat instead. Prefer eating at home over visiting Eid festival stalls. That way you could save up on health, money and even time.
4. Eat Everything offered as Eid Spread
Stop scrubbing your eyes in disbelief. This is still a blog on weight loss plans or weight maintenance tips during Eid festival.
The best way to do justice to the spread is to eat everything on the menu. The only catch, make the portions smaller.
So serve up only 1 ladleful of everything on offer in your plate. Savour every bite, chew slowly and keep sipping water in between. The result, you will feel satiated sooner and wouldn't reach for gargantuan proportions of food.
5. Spread the Eid Food Out in Smaller but Frequent Meals
Yes, yes, you have heard these too often. Same holds true for the Eid recipes too.
How about devoting time to biryani/roti with kormas for lunch whereas scheduling the kebabs for a light snack? Or a small bowl of sheer korma or phirni instead of coffee or tea?
Evenly spread out meals ensure your stomach has something to digest and absorb thus increasing your metabolic rate. A big weight loss or weight management plus.
6. Non-vegetarian Foods Ahoy!
The crux of Eid celebrations mean a heavy dose of meats. You must have snacked abundantly on chicken and fish or the leaner meat varieties for weight loss. So we suggest you grab some variety in the form of mutton or lamb.
Yes, we mean it. Dishes like nalli nihari and lamb korma won't taste the same with chicken would it?
But you can try to nullify the fattening effect of red meat by the following means:
Choose lean cuts of red meats. This means you opt for fat trimmed pieces instead of whole fat ones.

While cooking skim out visible floating fat; more in the lines of skimming milk fat. This is possible if you keep the quantity of added oil minimum.
" Let's tell you why mutton: Everyone knows about its saturated fat but mutton also contains conjugated linoleic acid (CLA) a beneficial fat. Apart from that, goat meat is a rich source of iron and contains minerals such as selenium, calcium, potassium along with B-complex vitamins."
7. Use Healthy Cooking Methods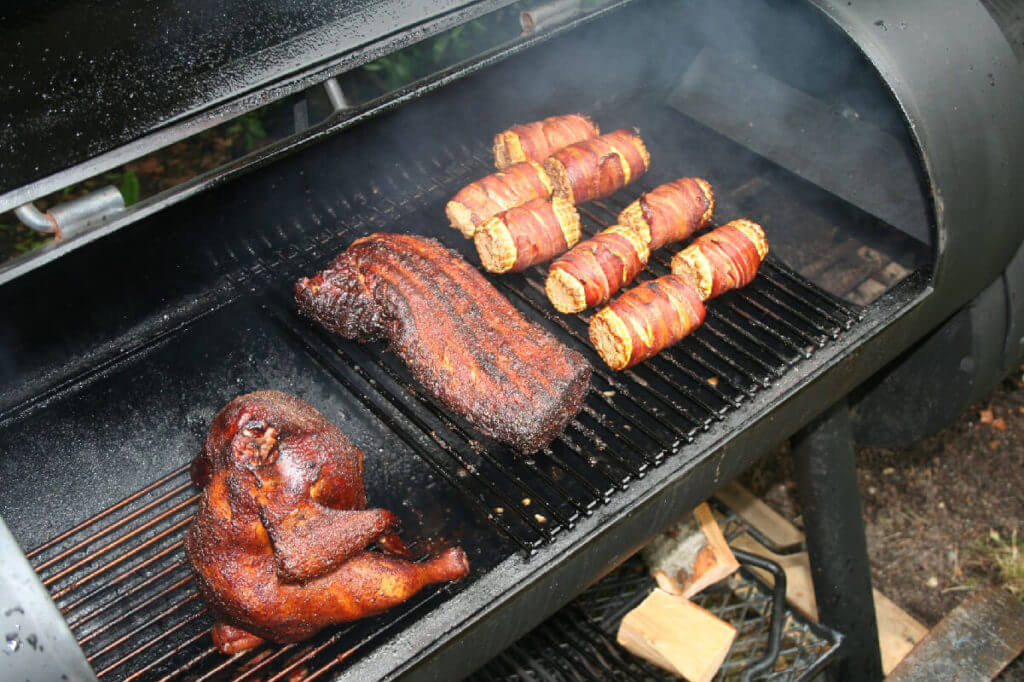 We have already spoken about this. Instead of deep frying, use wonderful, flavour-infusing techniques such as barbecuing, light sauteing, baking, poaching, or grilling. Indulge in all-time favs like chicken/mutton tikka, grilled boti kebab, khade masale ke mutton chops, poached fish with herbs among others.
"Remember not to overcook meats and veggies. That will drain out beneficial vitamins and minerals."
8. Use Less of Salt
While the focus is more on sweetened foods and desserts, one completely misses out salt. Won't help your weight loss plans if you add too much of salt but curb sugar consumption. Instead, you can opt for herbs and spices to add taste.
Little did you know, herbs and spices are little known but rich sources of antioxidants. Not just that, they have healthy oils which have antimicrobial properties too. Some more reasons to ditch salt and use herbs and spices instead.
9. Go Shopping/Walking after Meals
Yes, we know you might be done with your Eid shopping. But a bit more of shopping didn't hurt anybody. Why are we so hell-bent on shopping you ask? Well, it is a favourable activity which is also physically intensive.
Going over stalls of clothing, haggling takes up much of your efforts and energy. That will help work off some of the high-energy foods.
Not a shopping enthusiast? Then go out for a walk, take your dog for a walk or simply go to the nearby park. Bottom line, do not plop yourself on a chair or bed after a heavy Eid meal. Here's why sitting is a big roadblock to weight loss.
10. Enjoy Eid festival to the fullest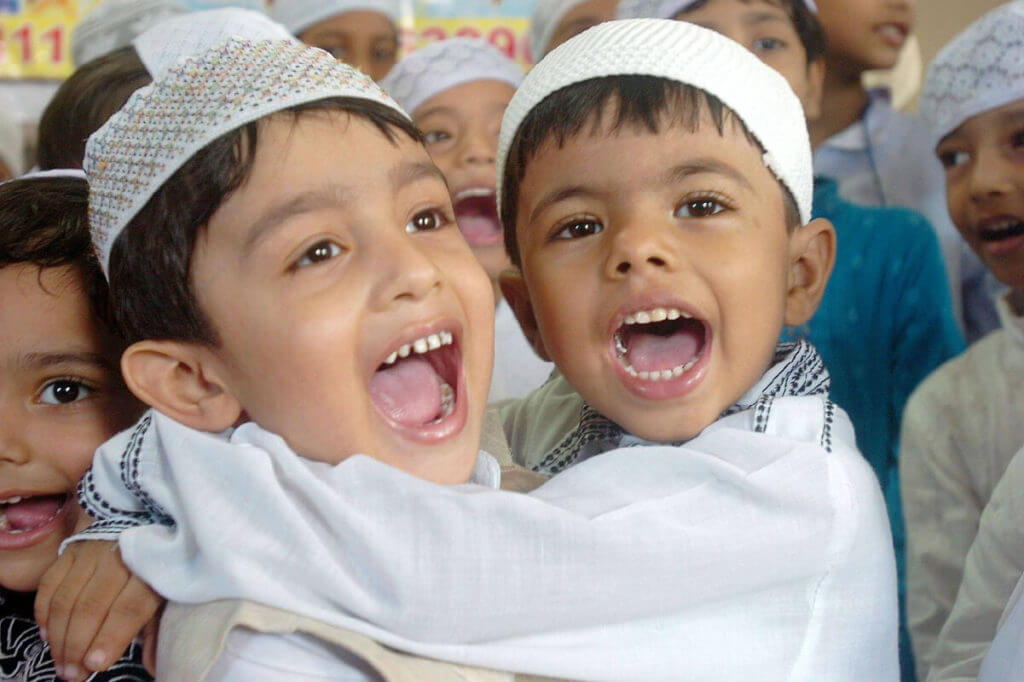 It is, after all, a celebration with food as the central premise. Remember that, be mindful of your hunger and satiety, and enjoy the festival to the fullest!
Get FREE Health Consultation Today!
We know Ramadan can shake your weight loss plans. But we are here to help you maintain your diet even in the middle of these amazing variety of foods. Have a look at the vblog below and enjoy Ramadan without gaining much weight.