Home › Healthy Drinks › Corn Soup : Low-fat …
Corn Soup : Low-fat healthy drink
Corn Soup - Low Fat, High Protein Soup Mix - Sweet Corn With Low Fat And Sodium
66678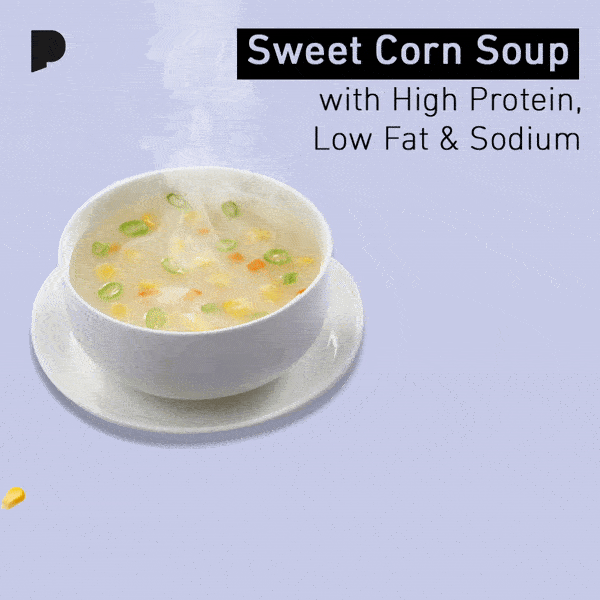 The Possible Corn Soup is easy to prepare a meal. The corn soup has three main benefits. Firstly, it provides the necessary iron, required for red blood cell production. Secondly, it has folic acid which increases brain activity. Thirdly, it has Vitamin A which is good for eye health. Additionally, the corn soup does not have any preservatives.
The meal is ideal for a mid-day energy top-up. Also, the ease of preparation makes it a meal for any place. Be it office, home, or anywhere the Possible corn soup will keep you full for long. 
Indian Flavours Sweet Corn Soup
Fiber is a key component in this complete meal. The benefit of fiber is that it fills you for a long time. Next, the cornflour has protein which is a requirement in each meal. It is even beneficial to the development of muscles.
Ginger not only provides the necessary Indian taste but also a range of benefits. It has high antioxidant properties. Ginger is also beneficial against inflammation.
Clinical studies have shown that garlic has excellent health effects. Equally important are the lipid-lowering properties. These help against lifestyle diseases like diabetes & blood pressure.
The Spices and herb's content enhances the taste. Unlike other easily available ready-to-make soups, the Possible corn soup tastes amazing.
The soup helps you boost your metabolism. Additional fiber is found in the dried veggie content. Further, this is especially good for older individuals who generally have a slowed metabolism.
Along with superb taste, the defining aspect of the soup is the energy it provides. It has the energy content to keep up with your daily tasks and more. The fiber and protein content keeps you full. Therefore, the need for snacking after the meal is reduced.
Product

Highlights
Possible Corn Soup is made of sweet corn with low fat and sodium. It is made without preservatives to extract more health benefits & is easy to prepare.
No Addition:  The product does not have any artificial sweeteners.
Servings: 3 servings / box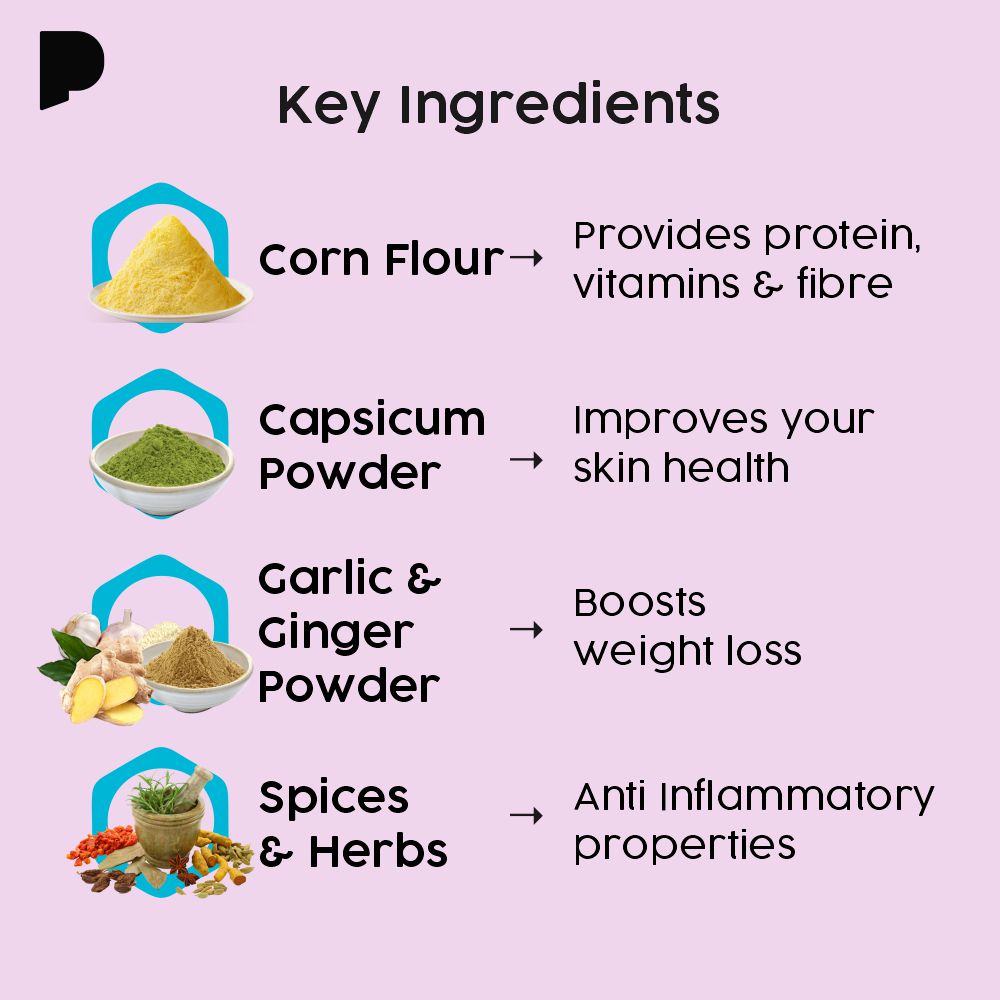 Corn Flour, Capsicum Powder, Garlic & Ginger Powder, Spices

Boosts Metabolism Corn soup is free from refined flour. It contains a high amount of natural vegetable pulp (dried) with herbs and seasoning.

Goodness Of Corn Corn is rich in Vitamin B12, folic acid and iron; helping in the production of red blood cells in the body. Corn is also an energy enhancer that helps you keep up with your day with full energy.
Related Products
#ffbac5
Mighty Millet Idli With Red Rice, Mixed Millets & More - Ready-To-Cook Nutritious Idli Mix - 2x More Protein Than Regular Idli. Diabetic-friendly: Low GI for Controlled Sugar Release
₹

150
Select options
Share your thoughts!
Let us know what you think...