No. 1 Problem with the Indian Diet: TOO MUCH CARBS!
Let's face it, our Indian diet is very carb heavy. We love our rotis and rice. And it's scary to imagine a life without them!!
And high carbs are probably the biggest reason why India is turning out to be Diabetic Capital of the World. And not just diabetes, even heart diseases, thyroid, PCOS, obesity are highly correlated with too much carb consumption.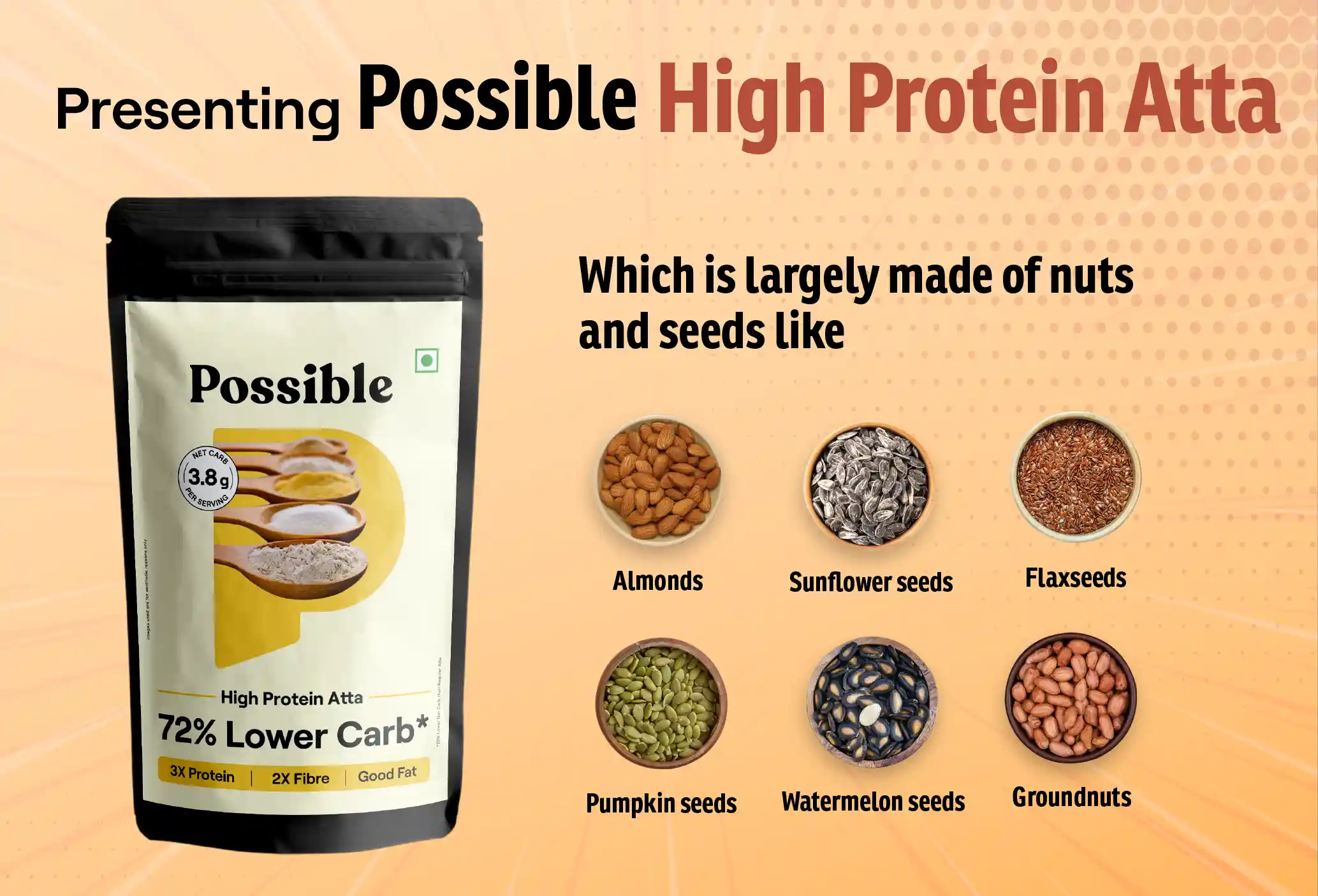 But what about taste?
You will be amazed by the taste. It's easy to make and tastes quite nice.
"I always thought that High Protein atta would be horrible to taste. But after I had it, I simply fell in love. It's not the same as wheat roti, but it tastes amazing. I enjoy it hot with some healthy ghee and it's yummy", reports Rajiv, one of our fans.
But why is it expensive?
Yes, it's expensive compared to wheat roti. Nuts and Seeds cost Rs 600-1200/kg, and it would be unfair to compare the costs.
But if you account for lower medicine bills, higher energy and increased confidence, it's priceless.