Medical Reviewed by Darshita Thakkar, Masters in Clinical Nutrition
Humans across the globe, in general, are concerned about their body image and weight at least once. The steady rise in obesity has only added to this concern.
Excessive intake of junk food, lack of physical exercise, and sedentary lifestyle are majorly responsible for this obesity menace.
This unhealthy diet and lifestyle will invite several health issues like hypertension, cardiovascular ailments, impaired glucose metabolism, sleep apnea, and depression to name a few. 
In this article, we discuss ways to tackle overweight-related health hazards and how to manage weight through an oatmeal diet. Before applying this diet, you must also know the advantages and risks involved in the oatmeal diet.
Let us see how it helps you counter the ill-effects and achieve a healthy weight. 
Book A FREE Health Consultation Today!
Further, you come to design and learn about the illustrative 7-day oatmeal diet plan that will help you to lose fat much quicker than any other method.[1]
Feel good factor with weight loss:
If you aspire to lead a long and healthy life, there is no better option than to shed some excess weight. You will feel better both physically and mentally. 
Even reducing 5 to 10 percent of your excess fat in the body can benefit you remarkably. You will find your blood pressure easing, and your sugar metabolism and sleeping pattern improving significantly.[2]
What is Oatmeal?
Oatmeal is a porridge prepared from oats, a much-preferred breakfast food by many. The chief constituent of oatmeal is oats which is a gluten-free whole grain with loads of dietetic benefits.  
You can also add fruits, berries, and nuts to your oatmeal. Adding these will enhance its taste, improve its nutritional value and will satiate your stomach.
Oatmeal diet
As the name suggests, oatmeal is the major meal you will be consuming in an oatmeal diet. 
The longer you stick to the oatmeal diet, you will experience significant weight loss along with other health benefits.  The good news is, similar results can be achieved with a 7-day oatmeal diet too. 
In an oatmeal diet, you will also eat other healthy foods to make the diet wholesome. 
You can break your oatmeal diet plan into two stages to achieve a slow, steady, and sustainable weight loss.   
Stage I:

Initially you eat oats for all three meals daily for a couple of days. It need not be in the form of oatmeal. You can also eat meals prepared using oats accompanied by some fruits.

Stage II:

On completion of Stage I, you can eat oatmeal for one or two meals a day and include meals consisting of low-fat foods like lean meat, chicken, or fish. You must consume more fruits and vegetables at this stage.
As an alternative, you can skip Stage I and opt for the Stage II method for the entire duration of your oatmeal diet regimen.
How to make an oatmeal diet a success?
Make sure your entrée is oatmeal for at least two major meals. This makes the diet more effective.
The normal recommended serving size of oatmeal is half a cup. Add cinnamon for flavor and consume some milk and fruit. Have a small helping of low-fat yogurt. This will aid in digestion. For dinner, consider foods like grilled chicken, fish, or a small lean steak.
Health benefits of oatmeal diet
The nutritional value of oats makes it a dietary powerhouse.
The multiple nutrients obtained from a half cup of rolled oats cooked in water are:
Fiber: 2 grams

Protein: 3 grams

Fat: 1.5 grams

Sugar: 0 gram

Calcium: 2% of the recommended amount per day

Iron: 6%
Oats is a nutrient-dense food and it is also amazingly filling. The abundantly present beta-glucan present in oats is a soluble fiber that slows down the process of digestion as they are lower in glycemic index. 
It also binds with cholesterol to flush it out from the body, thus reducing the incidence of heart disease and management of cholesterol levels in the body.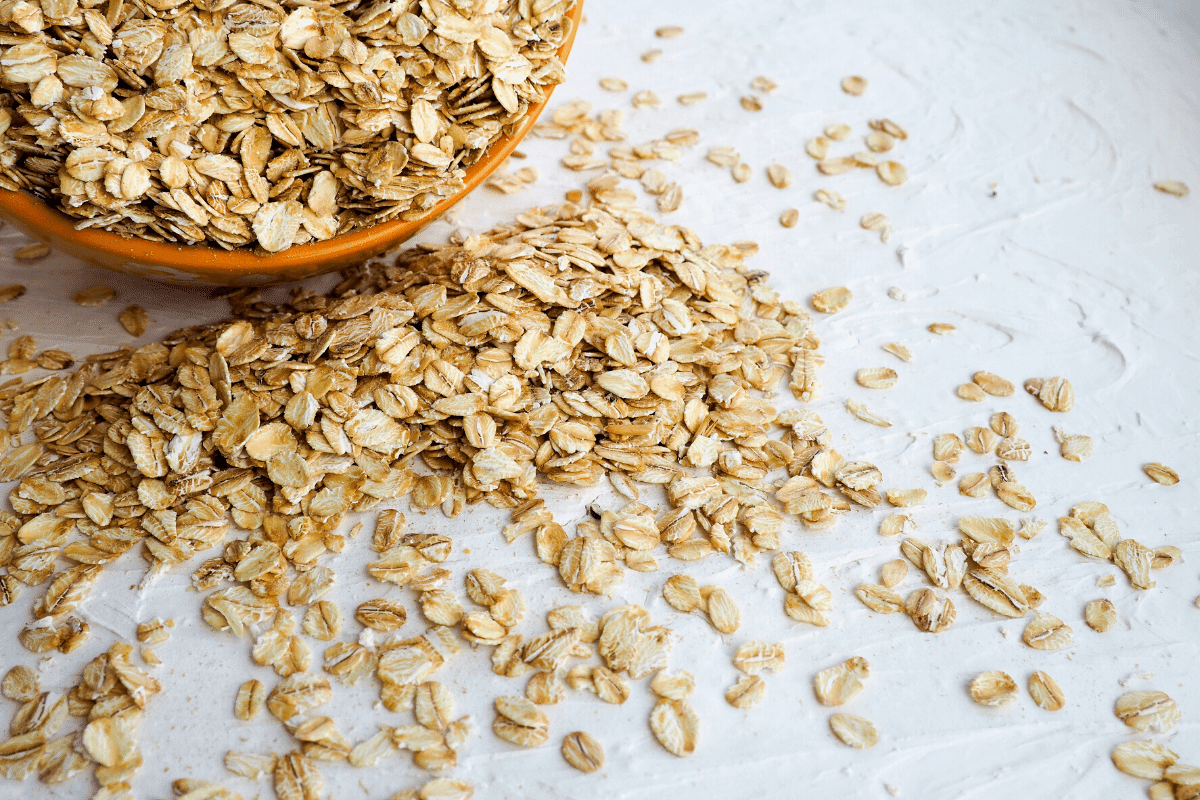 Whole oats are also loaded with many essential vitamins and minerals such as Folate, Vitamin B1, and B5; Manganese, Phosphorous, Magnesium, Zinc, etc. They are rich in antioxidant compounds like phytoestrogens that help in reducing the body's internal inflammation. 
This is an ideal breakfast cereal as it suppresses appetite and in turn, prevents unhealthy snacking throughout the day. Oats take very little time to cook and are easy to swallow.
However, one must pick whole oats than the highly processed instant oats that are available in the market.  
Regular consumption of oats will help you to reduce the risks of blood pressure, cardiac diseases, etc. 
Some studies suggest that consumption of oats may reduce the risk of bowel diseases, however, the results remain inconclusive.[3][4][5]
Is there a risk in the oatmeal diet?
Though oats offer numerous health benefits, one cannot ignore the disadvantages of eating only oats for a period of time.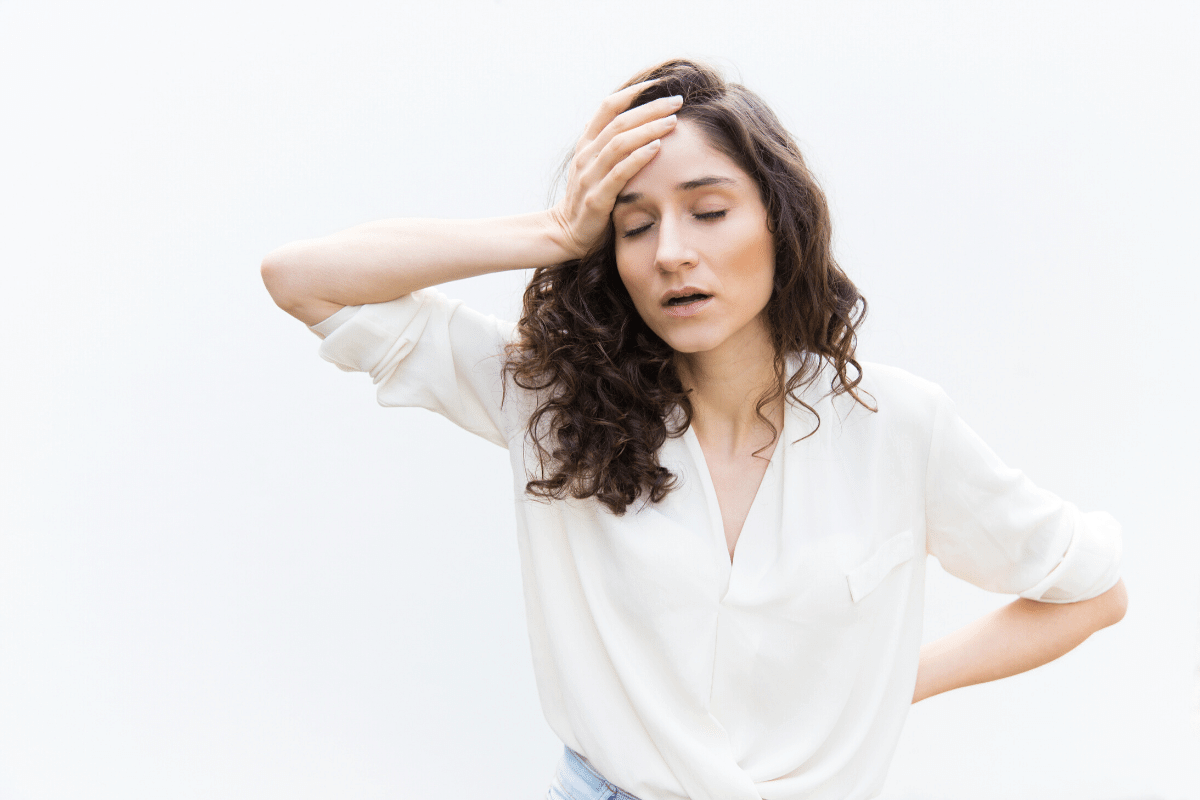 The prolonged consumption of a very low-calorie diet may leave you fatigued. Likewise, an oats-only diet can result in an imbalance in your healthy nutrition intake. 
Let us enumerate the possibilities:
Since oats are extremely low in calories; you may feel tired and undernourished at the end of the day. To overcome this shortcoming, you can eat additional vegetables and fruits to restore balance.

The oatmeal diet is a very restrictive diet that excludes other healthy foods. This may impact your metabolism. Tweak your diet plan in such a way that it is less restrictive. This will help you keep up with the diet.

Eating oatmeal every single day will bore you and after a point in time, you will start to detest your diet. You can avoid this by cooking oats in different ways and including other healthy foods.
Seven-day oatmeal diet plan
Here is a seven-day oatmeal diet plan for you by our health coach Darshita Thakkar. 
A glass of warm water in the morning just before breakfast is a good way to launch your oatmeal diet. It not only helps to detoxify but also aids in healthy bowel movement. 
Begin the first four days of your diet with a glass of lukewarm water and shift it to lunchtime from the fifth day onwards till the end of the week.  
First Day:
Breakfast:

Half cup oatmeal with one-fourth cup of skim milk. Top it off with half a banana and 4 chopped Almonds

Lunch:

1 bowl salad,  half cup oatmeal along with one-fourth cup of skim milk, and finally a single peach.

Snack:

1 glass of Buttermilk

Dinner:

Keep it light with a vegetable chickpea salad followed by half cup oatmeal topped with skim milk.
Second Day:
Breakfast:

Half cup oatmeal with one-fourth cup of skim milk and a dash of half teaspoon cinnamon. Top it with chopped apple pieces.

Lunch:

1 bowl of vegetable soup;

only half cup oatmeal along with a similar amount of low-fat yogurt and one apricot.

Snack:

5-6  strawberries with 4-5 walnuts.

Dinner:

Grilled Chicken (less oil) with 1 cup sauteed vegetables;  followed by half cup oatmeal and topped with one carrot, which is a good weight loss friendly food.
Third-Day:
Breakfast:

You can have the luxury of a cup of tea or coffee on the third day. Have your customary half cup oatmeal. Top it with one tbsp of peanut butter, half a cup of skim milk, and a few raisins.

Lunch:

Keep your lunch light with the usual half cup oatmeal cooked with 2 tbsp skim milk, one-fourth cup water, steam vegetables, Indian spices, and salt to taste.

Snack:

Low-fat yogurt with sliced fruits & nuts.

Dinner:

To end the day, have steamed fish fillet with 1 cup of brown rice and stir-fried vegetables. It is important that you keep your dinner very light every day.
Fourth Day:
Breakfast:

Begin with half cup oatmeal, half cup skim milk, one poached egg and enjoy it with a cup of coffee.

Lunch:

For the main course eat half cup oatmeal with the same amount of skim milk followed by 2 pieces of Tandoor Paneer & steamed veggies.

Snack:

Handful of roasted peanuts.

Dinner:

Chicken Soup, Vegetable Fried Rice ( cooked in less oil)  will end your day on a positive note.
Fifth Day:
Breakfast:

A plate of oatmeal with 5-6 chopped cashews and pistachios s is your staple to begin the fifth day.

Lunch: Half cup oatmeal cooked with boiled chicken, Indian spices, and salt to taste will make you the biggest meal of the day.
Snack:

Green tea and dried fruits.

Dinner:

Make your oatmeal with only a glass of warm water and grilled vegetables.
Sixth Day:
Breakfast:

Start with half cup oatmeal with half cup non-fat yogurt or milk and finally top it up with 5 chopped walnuts and 2-3 tsp of flaxseeds. 

Lunch:

For the main meal of the day you have your regular half cup oatmeal, half cup milk with broccoli florets.

Snack:

A handful of almonds and 1 orange.

Dinner:

Make this meal flat with one glass of warm water to start with, followed by 2 whole wheat vegetable rolls.
Seventh Day:
Breakfast:

On the last day of the diet, again have your half cup oatmeal accompanied by a little amount of peanut butter and a cup of tea.

Lunch:

Have your usual half cup oatmeal, with chopped beans and carrots.

Snack:

5 walnuts l with 1 cup papaya.

Dinner:

For the final meal of the seven-day diet plan, start with a glass of warm water and follow it with Grilled chicken (low oil)  and sauteed vegetables.
You are free to tweak this effective 7-day oatmeal plan with variants. This will help you to sustain the oatmeal diet plan for a longer period. 
Furthermore, your oatmeal diet before and after is what you should consider in the long term, to retain the healthy weight obtained by you in the first place.
Talk to your doctor about this diet regimen. Choose your oatmeal diet plan with suggested adjustments.
Book A FREE Health Consultation Today!
Conclusion
The choice of an oatmeal diet plan as part of a healthy diet to reduce weight is ideal. It is itself a low-calorie food item, cost-friendly with several nutritional properties.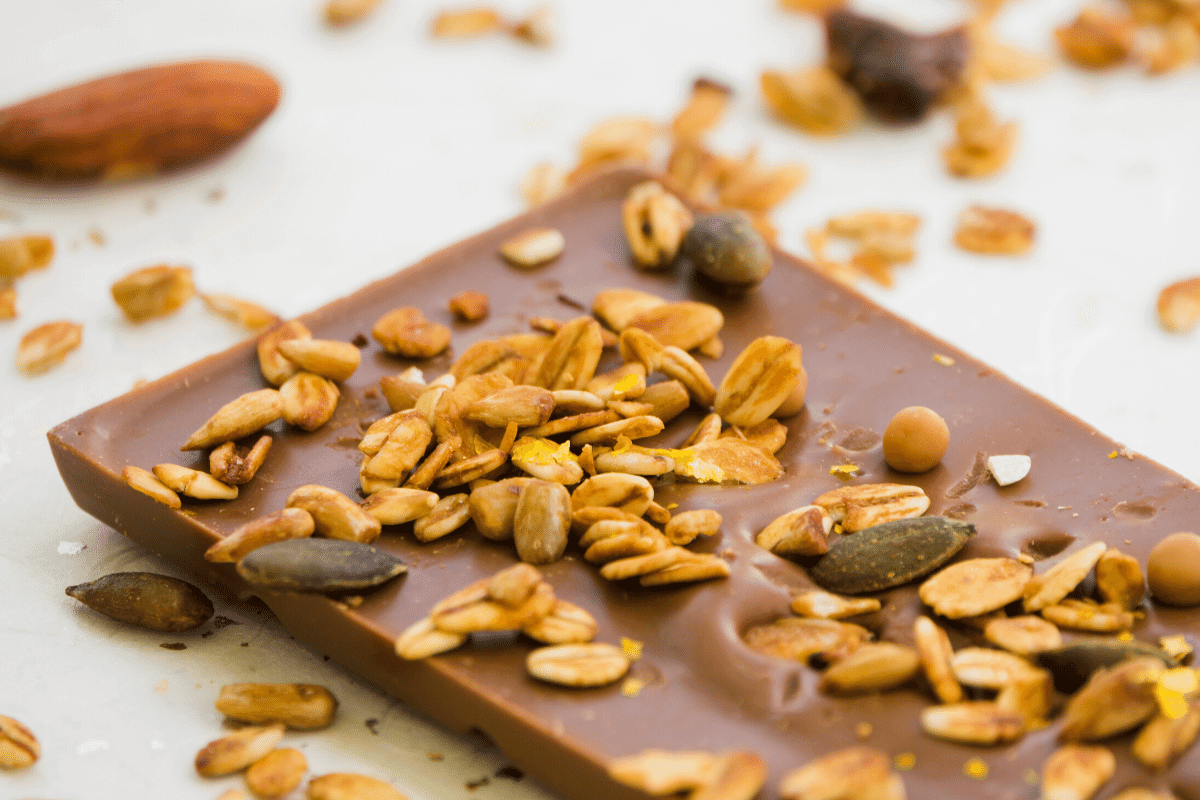 The oatmeal diet being fiber-rich,  is quite great to improve digestive health and manage blood sugar levels. It also makes you feel full for the most part of the day inhibiting your food craving.  As you eat less, your oatmeal diet indeed becomes an effective way to lose weight.
The oatmeal diet is healthier for weight loss than a low-calorie diet; however, the human body cannot depend on one food group for survival.
One must include all food groups to attain optimum nutritional balance in the body. Also, one diet doesn't fit all.
Frequently Asked Questions
Q: Does the oatmeal diet really help you to lose weight?

A: Oatmeal is a low-calorie and low-fat food. Similarly, oatmeal makes you feel fuller because of its fibre content that soaks in a lot of water.
Yes, it does help to lose weight, however, we advise inclusions of complex carbs, protein and fats to attain weight loss the right way.
Q: Is oatmeal diet enough to lose weight?
A: Oatmeal diet works for weight loss. However, the diet is not feasible in the long run. Eating a well-balanced diet and exercising regularly will help you lose weight in a healthy manner. This will also help you to keep the weight off.

Q: Is your 7-day oatmeal diet sustainable?

A: When you combine other healthy foods like complex carbohydrates, fruits, vegetables, good quality protein and fats with the oatmeal diet, you can sustain it for a long period of time.
To make this diet work, eat oats for one meal and include other foods in the rest of the meals. This will not tire you and also help you with weight loss.
Q: How does lifestyle change help weight loss?
A: Your lifestyle behaviour is a vital determinant in the maintenance of body weight. Follow a regular routine in your meal timings, avoid smoking and similar unhealthy habits. Similarly, maintain hygiene, physically be active and follow regular sleeping hours. It will surely help you to lead a healthy and contented life.