Best Dry Paneer Bhurji Recipe | Possible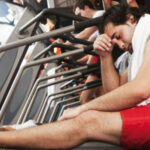 For all the paneer fans; here's an amazing Possible version of your paneer bhurji. This recipe has probably been inspired by the egg bhurji recipe.
Paneer is a favorite among the North Indians, where it is generally referred to as 'chhena'. Paneer has a milky flavour can be used in curries or served grilled as a side like the famous paneer tikkas from Punjab.
Possible's paneer bhurji recipe is a delightful paneer dish that can be served as an accompaniment or side dish in and it's simply irresistible.
It is a quick and easy-to-make recipe that is prepared from crumbled paneer. Paneer is the star ingredient in some of the most Indian dishes, rich in protein and calcium.
Paneer lovers will surely love this paneer bhurji recipe, that can be eaten with paratha or roti. Enjoy making this recipe!
200 gm Crumbled Paneer
50 gm Onion
50 gm Tomato
1 tsp Oil
1 tsp Cumin Seeds
1 tsp Ginger Garlic paste
Salt – to taste
2 nos Green Chillies
1 tsp Chilli powder
1 tsp Garam Masala Powder
1 tsp Turmeric Powder
few Coriander Leaves
Method
Take oil and add cumin seeds and onion to it. Saute them.
Add ginger garlic paste, green chillies and tomato. Mix them well.
Add some salt, chilli powder, garam masala powder and turmeric powder. Saute them well.
Add crumbled paneer and saute well.
Sprinkle some coriander leaves.
You can now serve your paneer bhurji!
Get FREE Health Consultation Today!