Carrying extra pounds can really be very hazardous for many chronic diseases. It acts as an obstacle when you are trying reducing the complications of many serious health conditions.

The situation becomes worse if weight management is not taken as a priority resulting in rising severity.
Such was the state of health that Priya Avinash Patkar was going through. Troubled from Asthma and water retention, she tried losing weight while joining the gym but gained back.
This is when, she came across Possible and with the help of proper guidance and superfoods, witnessed weight loss and additional health benefits. Here, she shares her experience.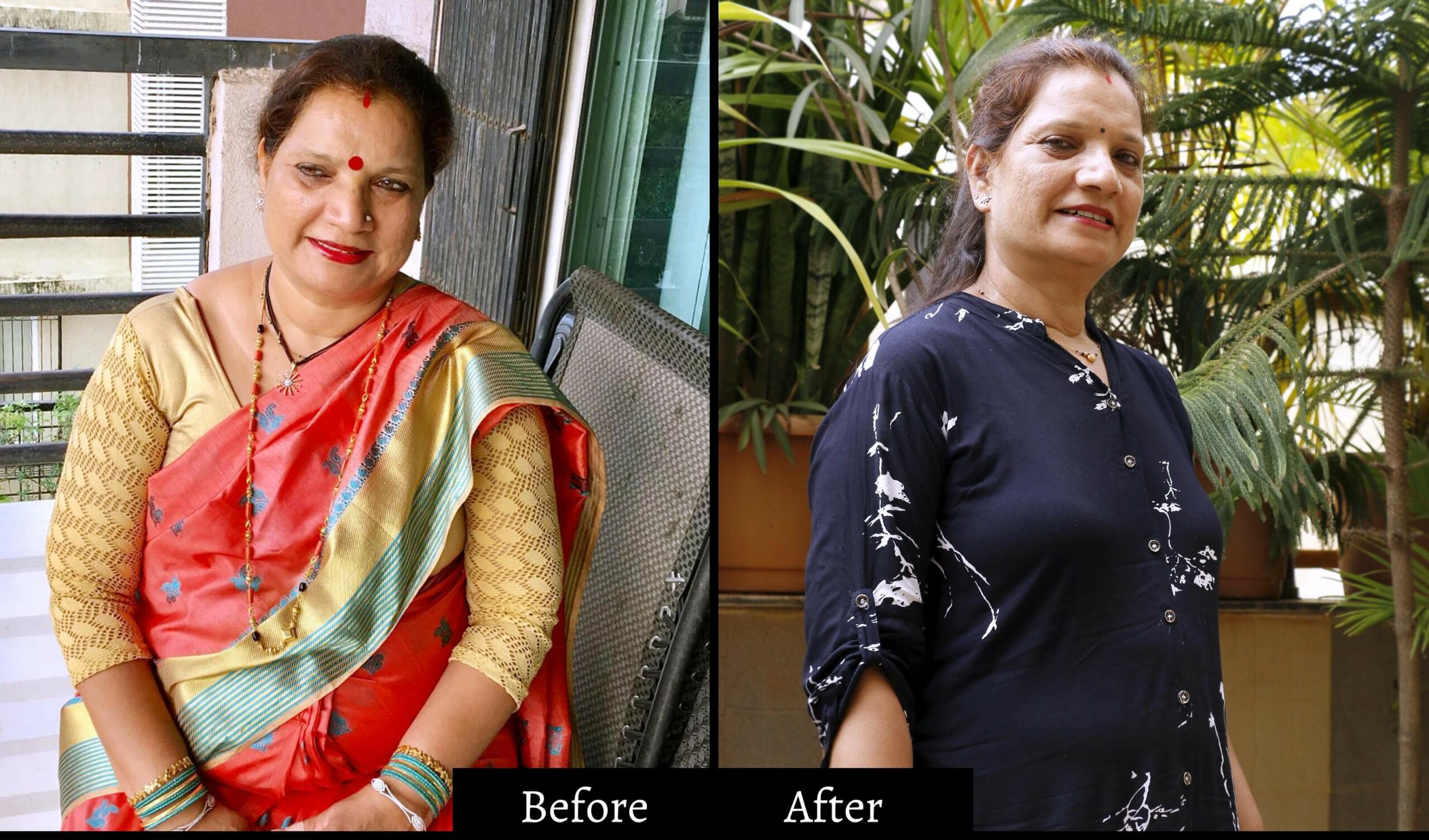 Hello. I am Priya Avinash Patkar, a 57-year-old homemaker. I was suffering from Asthma where I had to take a high dosage of inhaler on weekly basis and medications on daily basis.
Also, was suffering from an excess gas formation, bloating, muscle cramps and back pain. As a result, it bestowed me with more stress, food cravings, and disturbed sleep.
I tried many ways to lose weight but failed to accomplish as lacked motivation.
Due to excess weight, daily chores started to seem like a heavy task. This was the time when I decided to approach Possible to lose weight and maintain it.
While being on this platform, because of continuous coach's motivation and superfoods, I got the determination to be on track always.
My weight loss journey with Possible
It's been a very healthy journey with a total weight loss of 18.20 kgs in 6 months. With the good improvement in medical conditions and better riddance from sleep disturbance and stress, I am able to opt for a more healthy lifestyle.
I liked their approach of attacking the root cause by providing the supplements and balanced dietary modifications. The best thing was the constant guidance from dietitian and superfoods that changed my eating pattern.
I even understood the importance of regular physical exercise and started with half an hour walk every day that helped to improve my lifestyle.
When the excess weight is gone
Now when I lost considerable weight, I feel lighter with improved health conditions. I have a better digestion system, sleep pattern, back pain and better stress control. I feel more energetic and more active.
I have a good control over asthma and have stopped using inhalers. The frequency of medication is reduced as well. I feel so much confident and really happy to see myself get fit into my old dresses.
Why I fell in love with Possible superfoods
The superfoods were been really helpful in correcting my eating habits. All the products were of great help and have changed my wrong eating habits to healthy.
My 3 Tips for Weight Loss:
Tip1: Self-determination
Tip2: Guidance to follow properly- Honesty is required
Tip3: To eat consciously- making wise choices
If they could, why not you. Get a first FREE consultation right here!
Get FREE Health Consultation Today!
Next Read: