Cabbage Soup with Coriander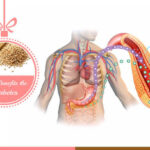 Ever tried Chinese or Tibetan food? There's a reason why they boil most of their food. It fills you up and gives you all the essential nutrients in vegetables without adding a spoon of oil. This recipe will help you prepare a healthy and natural soup without having to resort to packaged soup filled with MSG.
1 cup Cabbage
1 tbsp Coriander stem
1/4 cup Capsicum
1 nos Garlic
1-2 nos Green chillie
1 nos Onion
salt to taste
1 tsp Oil (olive oil/mustard oil)-
1 pinch pepper powder
500 ml vegetable stock or plain water
Method
Heat oil in a hot pan and add garlic, green chillies, onions, salt, capsicum, coriander stems, pepper powder, cabbage, soya sauce and cook for 2 mins. then add vegetable stock and let it boil. Once it starts boiling add tasting salt, let it simmer for 2 min. Now switch off the flame and add coriander leaves before serving in a bowl.