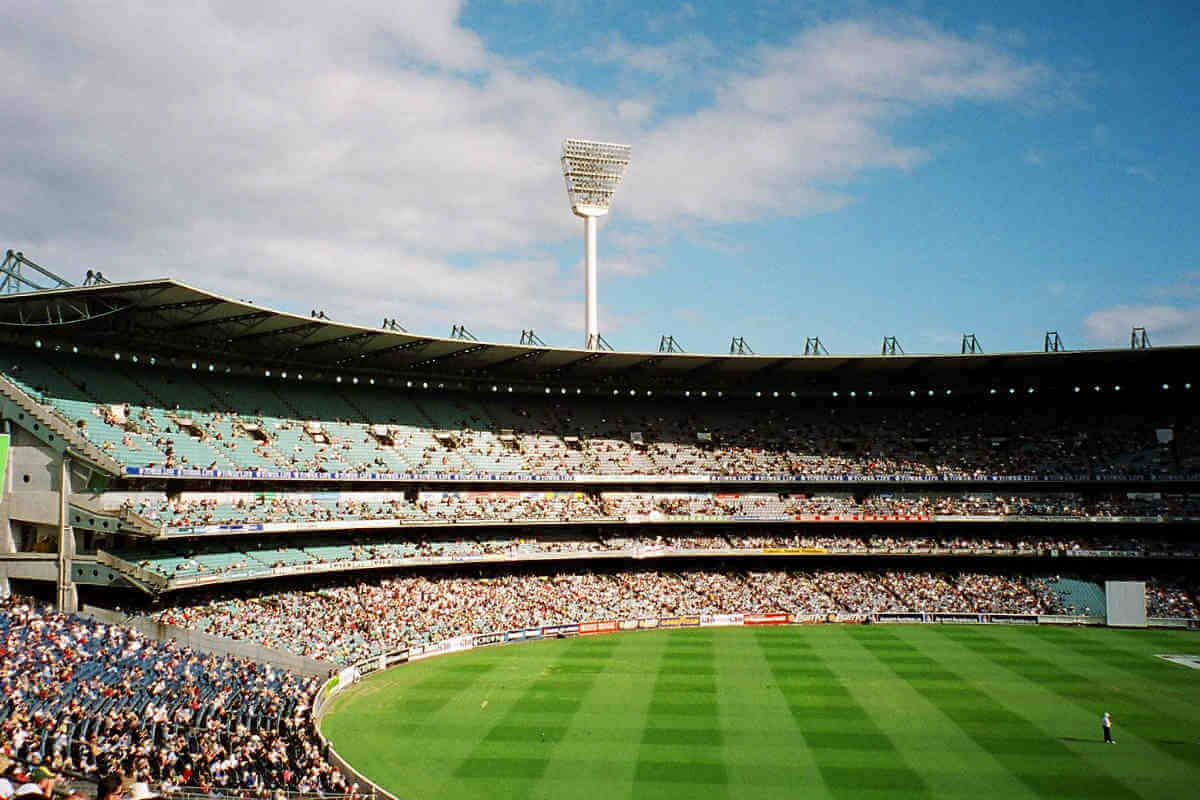 The ICC world T20 2016 is at its peak and you can feel the enthusiasm pulsing through every cricket lover from across the world. We thought it would be a great idea to peep into the delicacies and goodies of the best T20 cricketing nations.
How about we cook-up-something instead of reclining in a hammock for the matches?
Eat like the Invincible Aussies
The Aussies dine on fried rice, Thai curries, Mediterranean cuisine and the likes though all those dishes don't really belong to Australia. They certainly take pride in their multicultural cuisine ranging from starters to desserts.
Macadamia nuts
Native to eastern Australia, the macadamia nut is eaten raw or included in a variety of dishes from bread to lamb roasts and cakes. A versatile nut indeed!
Anzac biscuits
Associated with Anzac Day on April 25, the biscuit is a crunchy commemoration of the members of the Australian and New Zealand Army Corps (ANZAC) who fought in World War I.
Ah, this is interesting! Let's go to the flashback for a while. The Anzac biscuit was made by wives during the war and sent to soldiers because the basic ingredients (rolled oats, flour, sugar, desiccated coconut, golden syrup, butter, bicarbonate of soda and water) has a long shelf life and was great for the soldiers back then.
Lamb roast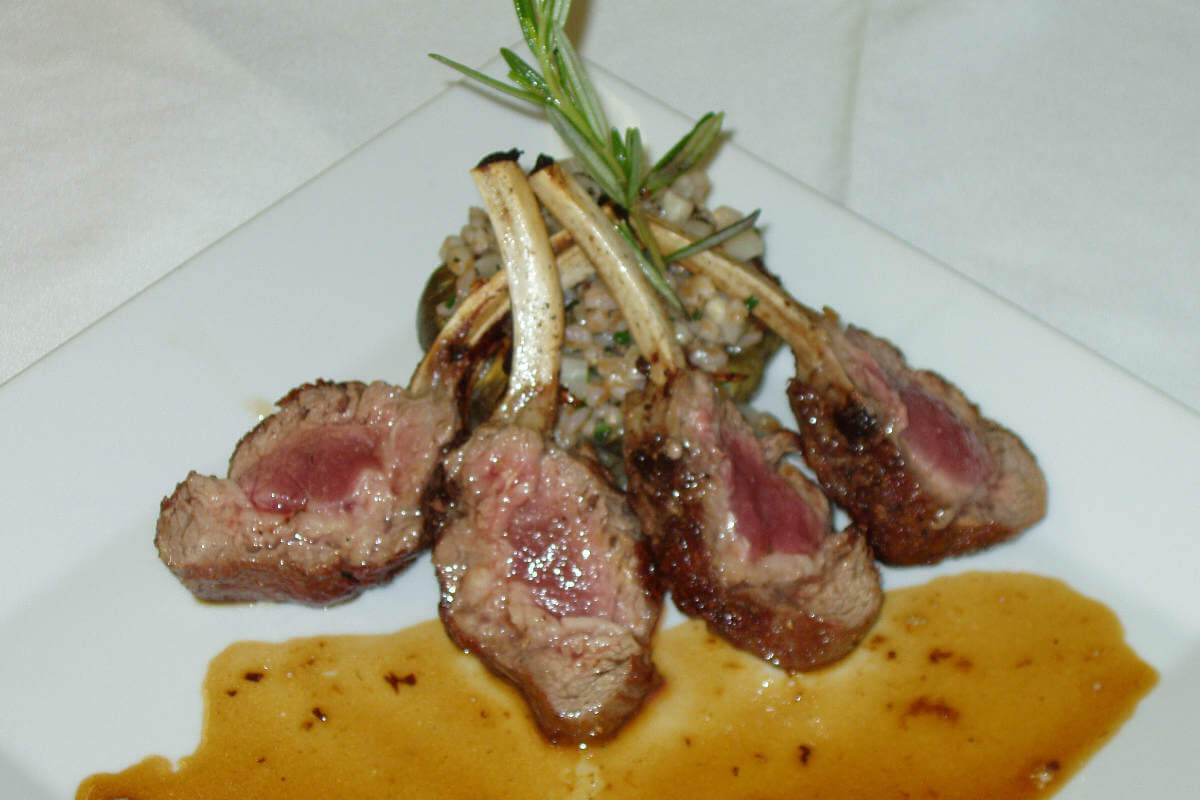 It's the garlic, rosemary and olive oil that makes this piece of meat delicious and tender. It's then served with enough baked potatoes to end any family feud.
Weet-Bix
So how many can you stuff at once? This high-fiber breakfast biscuit made from whole-grain wheat has been an Australian food favorite since 1930.
It's smaller, sweeter and more brick-like than the Weetabix that's found in other countries. Usually has a few Queensland bananas or strawberries or a spoonful of sugar mixed in it. And, of course, milk.
 

The Englishmen & their palates
England as a part of the UK has a huge history behind it, be it Shakespear or it's cuisine. You will find a selection of food items that people seem to either love or loathe. Here are a few regional acquired tastes…
Sandwiches
As is the case in many countries around the world, sandwiches are a hugely popular food item in the UK.
Did you know that the term 'sandwich' came from the UK?
John Montagu, the 4th Earl of Sandwich, was a prolific gambler; so to keep his hands clean whilst playing cards he would ask that his meat is put between two slices of bread. And conveniently, the world's most eaten food was born.
Bacon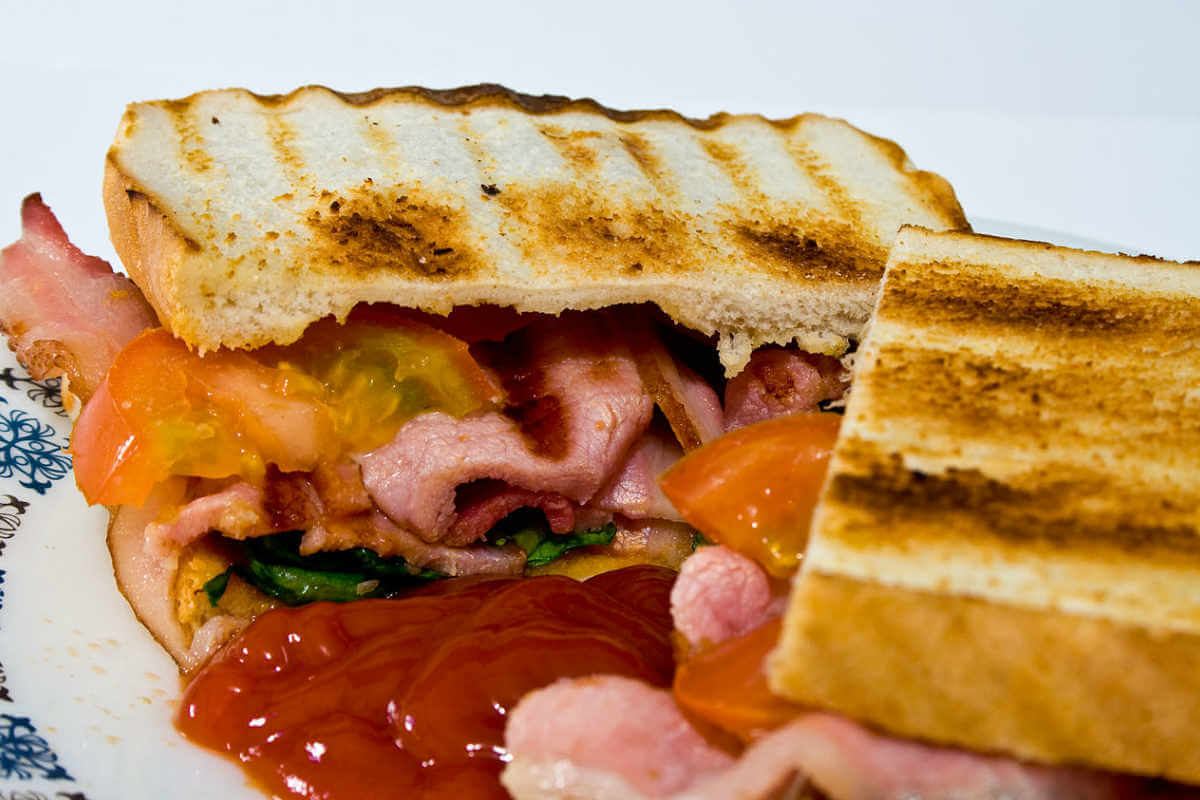 Bacon is a hugely popular food item in the households of the UK and its cafes. It's termed as the king of the breakfast meats, and rightfully so. The British traditionally use back bacon which has a larger surface area of meat than the more fatty US side bacon (known as 'streaky' bacon in the UK). Bacon is loved in bacon sandwiches as well (colloquially known as bacon butties).
Cottage Pie / Shepherd's Pie
Neither Shepherd's pie or Cottage pie is 'pies' in the traditional sense (pastries with a lid). They are essentially identical dishes: minced meat cooked with vegetables and topped with mashed potato. The difference lies in the meat that is used; minced lamb in the shepherd's pie, and minced beef in a cottage pie.
New Zealand Cuisine
With more than 14,000 kilometres of coastline, New Zealand is home to some amazing seafood.
Roast Lamb
Succulent and tender, roast lamb is a Kiwi favourite. New Zealand lamb is held in high esteem throughout the world and is one of the country's top export meats.
Fish and Chips
Best enjoyed while sitting on a New Zealand beach on a balmy summer evening, Fish and Chips is a bonafide Kiwi favourite. Freshly caught snapper, tarakihi and hoki are the most common types of fish used, which is then battered and deep-fried. Scallops and squid rings are also often included. Fish and Chips are available pretty much everywhere in New Zealand.
Kiwi pavlova garnished with fresh red berries and raspberry coulis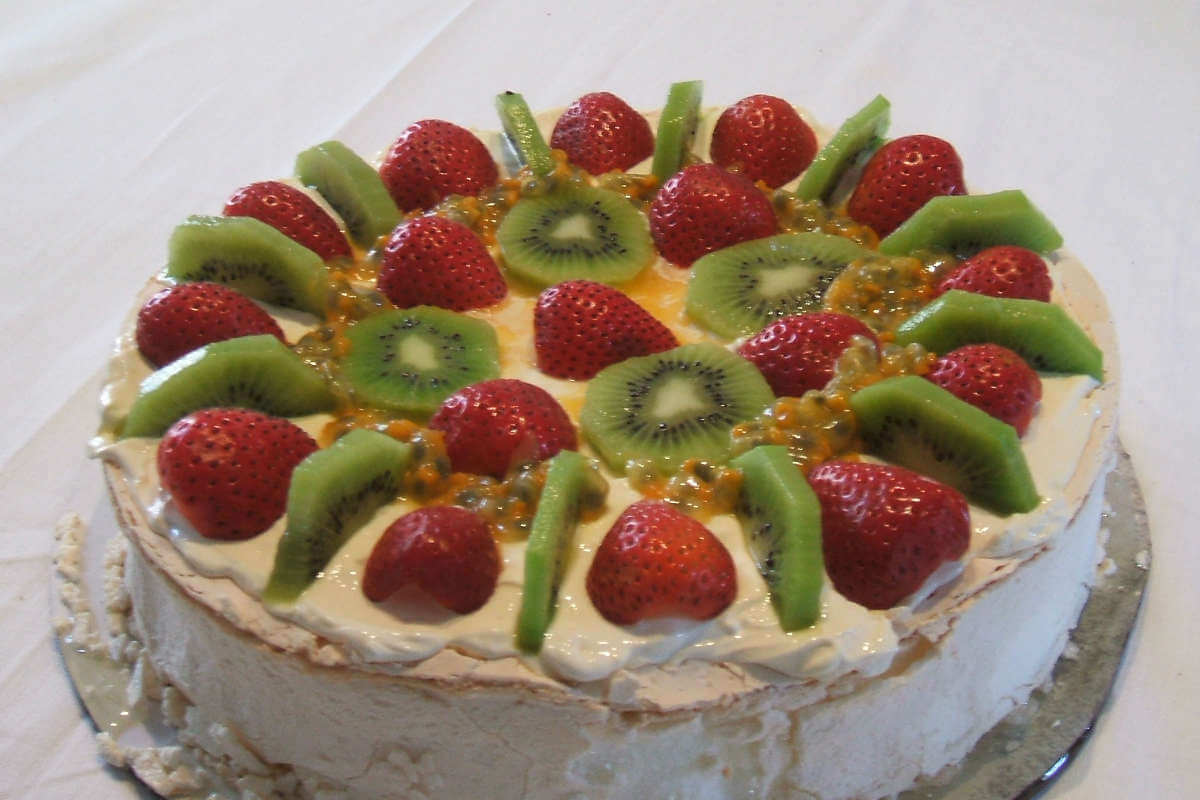 Kiwis have a real sweet tooth. They also love their Pavlova–a meringue-type dessert that's topped with cream and fresh fruit. For something healthier, you can opt for the delicious kiwifruit – small and furry and green on the inside and can be eaten by scooping the sweet, juicy flesh out of the middle.
Indian Cuisine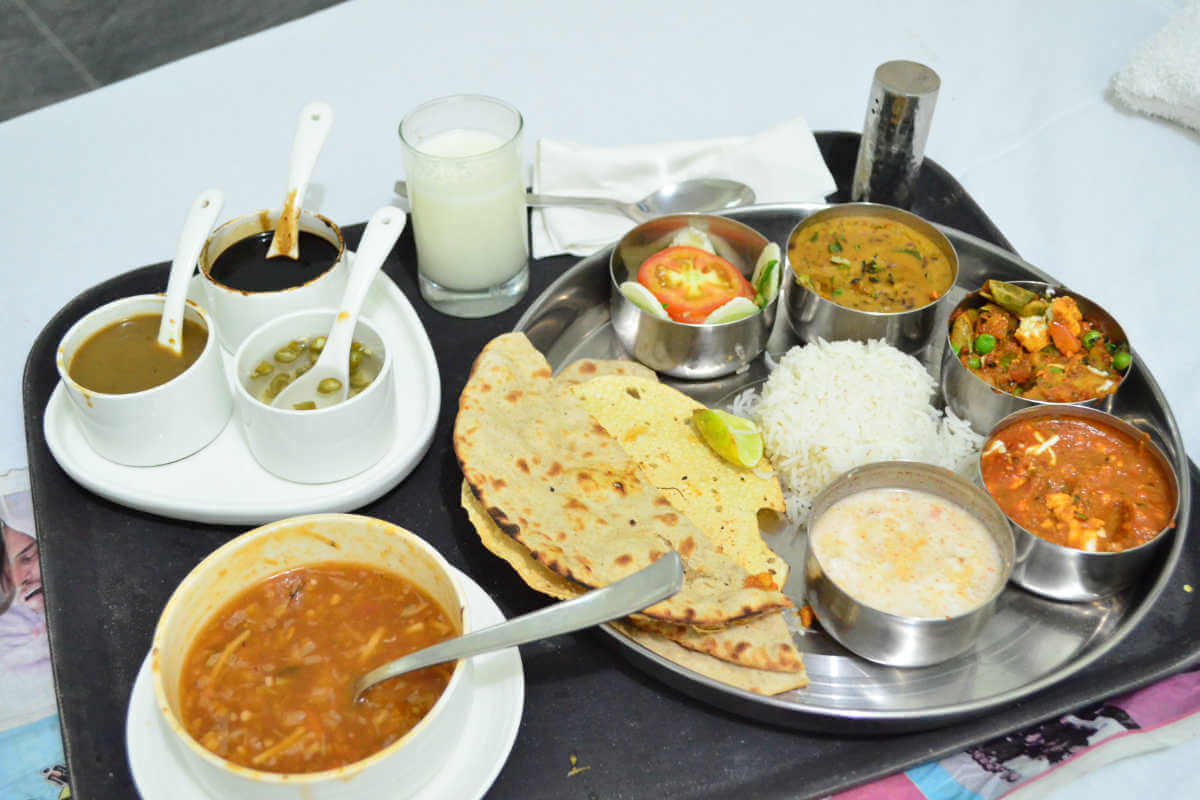 Indian food has its own place not only in taste but also in cooking methods. It reflects a perfect blend of various cultures and ages. Just like the Indian culture, food in India has also been influenced by various civilizations, which have contributed their share to its overall development and the present form.
Food in north India, to begin with, Kashmiri cuisines reflect strong Central Asian influences. In Kashmir, mostly all the dishes are prepared from rice, which is found abundantly in the beautiful valley. Another delicious item cooked here is the 'Saag' that is prepared with a green leafy vegetable known as the 'Hak'.
On the other hand, states like the Punjab, Haryana, and Uttar Pradesh have wheat as their staple food. They also relish on a variety of flours such as rice, maida, besan etc. Make sure you don't miss out on Tandoori roti and Naan.
Also, make sure you try out Mach-er-jhol (fish & rice) in Bengal, curries made from bamboo shoots in North-East India, and a hundred different varieties of dosa in South India. No doubt, India's extraordinary diversity in its caste, creed, cuisine, conviction and culture gives it a special place for foodies across the globe.
Know what Virat Kohli prefers to eat!