Treat Yourself with Onion Paneer Patty!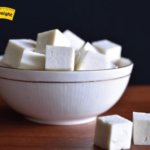 Paneer is most preferable food amongst both vegetarians and non-vegetarians. The known fact is, it's rich in protein and calcium. But what we are not aware is it's a primary resource of conjugated linoleic acid. This component helps lose weight by increasing the fat loss process in the body.
Onion paneer patty requires very little oil and hence the nutritional values are retained for good. It is a most suitable meal for those who want to lose weight.
1 nos Onion chopped
100-150 gm Paneer hand crushed not very fine
3 tbsp Besan
1/2 tsp Red Chilli powder
1/4 tsp Amchur powder
1/2 tsp Ajwain seeds
100-150 ml water
Salt to taste
Read about: Tangy Tomato Chutney for your Diet!
METHOD-
In a bowl mix all the ingredients. It should be thick batter, which should not flow on tawa so add water carefully.

Heat a non-stick tawa and add ½ teaspoon oil (optional). Grease the tawa all over.

Pour 5 cm diameter size batter on tawa, preferably with a serving spoon.

Cook both sides on medium flame for about 5-10 minutes till it gets golden brown.