Slim Atta Soup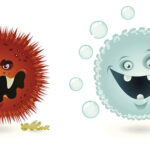 You don't need to make chapatis, you have a lot of options for whole grains. Slim atta soup is one of them. All you need to do is add corn, capsicums and carrots to slim atta, and there you go! You have an amazing recipe ready within minutes. Read the recipe to learn more!
1-2 tbsp slim atta
1-2 carrots
1 capsicum
1 small cup corn
3-4 spring onions
3 cups water
Salt and pepper to taste
Method:
Add chopped vegetables to 2 glasses of water and cook the mixture.

Add 2 tbsp of slim atta in a cup of cold water, stir it well (see that lumps are not formed).

Add the atta mix to boiling water with chopped vegetables.

Cook for 10 minutes on a medium flame. If needed, add some more water and boil for some time.

Add salt and pepper to the soup

Garnish with coriander leaves and serve hot.