Gunjan is a 31 year old woman, working as a Software professional. Although she had no diseases as such, her rising weight was the main concern she was facing.
This weight was also becoming a major reason for her to develop mood swings, low confidence as well as breathing issues.
She was gaining weight day by day and was turning inactive.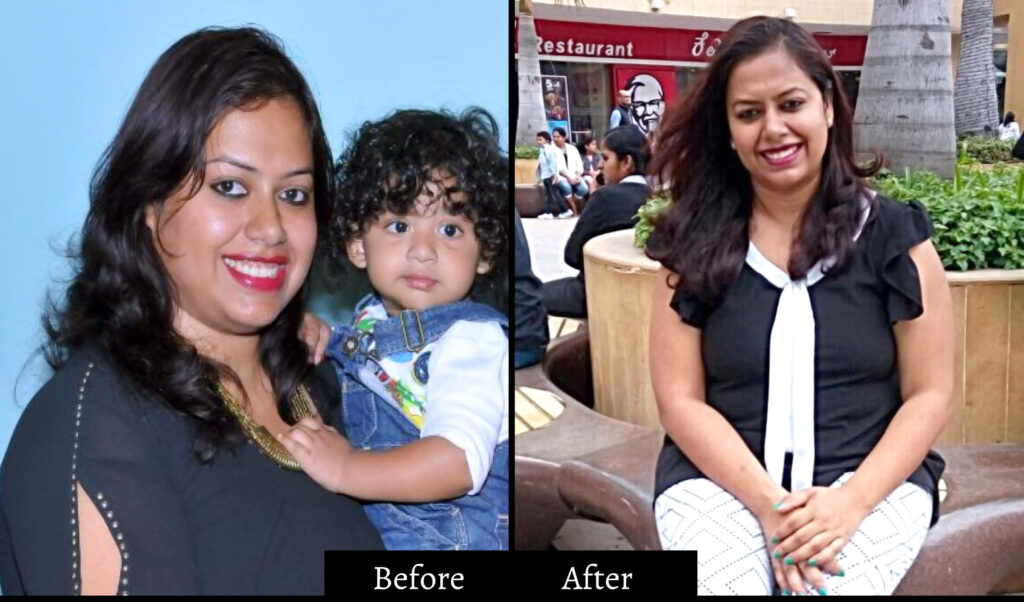 How Possible was different from other weight loss companies
"Possible is not a weight loss company but it's a lifestyle. I have tried going to the gym, I have lost weight also with the help of gym but that's not constant.
The gym can modify your body but not your lifestyle. Possible gives a new perspective on weight loss," said Gunjan.
Gunjan's take on Possible
Possible encourages weight loss through healthy eating. Their customized diet plans are very good. Superfoods are very healthy. The app developed by Possible is very good for updating and logging meals.
If I forget to log my meal plan I get warning in the app. Dietician keeps track of my weight loss details and plans the next diet chart.
Life after Possible's program
Gunjan lost a whopping 12 Kgs in 3 months with Possible. The weight loss brought her new confidence, health and fitness levels.
'I also got a lot of compliments from my colleagues and family people. I feel confident.
Many were inspired to take up healthy eating after seeing my transition. Eating healthy makes me feel good. It's a lifestyle change which I will continue to eat right all my life," she added.
Gunjan's take on Possible's Superfoods
"Superfoods given by Possible are really healthy and yummy. I never feel like I am on a diet. I eat more and eat healthy. It has given me a new perspective to be healthy and eating right," said Gunjan.
3 Tips for weight loss
Consistency
Hard work
Patience
Gunjan's journey with Possible
My journey with Possible has been awesome. The representatives and dieticians respond to our calls immediately.
My dietician Kalyani always motivated me. Her guidance and regular follow-ups and support made this journey very easy and exciting.
If Gunjan can do, You can too
Next Read:  Divya Iyer Lost 21 Kgs & Controlled her Sugar Levels with Possible