Irritable Bowel Syndrome (IBS) is prevalent among 18% of the world's population. It is more common in women. IBS is a common disorder of the gastrointestinal system that mainly affects the intestines.
IBS is not like the regular digestive disorders, it is a chronic condition.  The effects of the condition last long and it needs consistent management in the long-term.
Table of contents
The predominant IBS symptoms in women
The symptoms of IBS vary from person to person. In some people, the symptoms are mild whereas in others it is severe.
The National Institute of Diabetes, Digestive and Kidney Disorders in the United States define IBS as abdominal pain that occurs recurrently with changes in the frequency of bowel movements.
Get FREE Health Consultation Today!
When the symptoms are prevalent at least once a week for a duration of more than three months, the condition is termed as Irritable Bowel Syndrome (IBS).
The condition is further classified based on the symptom that is most prevalent.
The following are the most common symptoms of IBS in women:
1. Abdominal pain and cramping
Pain in the abdomen is something that determines the diagnosis. The pain is mostly seen in the lower abdomen but sometimes occurs in the entire abdomen. In most cases, the pain decreases after a bowel movement.
2. Diarrhea
The most commonly occurring type of IBS in women is the diarrhea-predominant IBS. People affected with this sub-type of IBS have an average of 12 bowel movements every week. The stool is watery and may at times contain mucus.
3. Gas and Bloating
People suffering from IBS have altered digestion, this leads to the production of gas in the gut. Excess gas causes bloating in the abdomen. Women suffering from constipation-predominant IBS experience more bloating.
4. Constipation
When constipation is the more predominant symptom in women suffering from IBS, it is called constipation-predominant IBS.
The number of bowel movements per week gets drastically reduced to three. It also causes a sensation of incomplete bowel movement.
5. Alternating Constipation and Diarrhea
A small percentage of women with IBS have alternating diarrhea and constipation. Both diarrhea and constipation can turn out to be severe.
6. Fatigue and Difficulty Sleeping
Fatigue is prevalent in a large percentage of women with IBS. According to a study published in Asian Nursing Research, more than 50% of people suffering from IBS report fatigue. Difficulty falling asleep is also common in people with IBS.
7. Food Intolerance
For people suffering from IBS, there are particular foods that trigger the symptoms. Most people avoid the food items that cause discomfort. This is not to be mistaken for food allergies.
The trigger foods are different for each person; however, the gas-producing foods and foods rich in lactose and gluten are commonly avoided.
The following table contains food items that are high on FODMAPs and hence should be avoided by people suffering from IBS.
Meals
Plan 1
Plan 2
Plan 3
Plan 4
Early Morning
Immune boosting Tea + Almonds(4)
Lemon tea + walnuts(3)

Tulsi Tea + Mixed seeds (1tsp)
Lemon honey water (1cup) + Almonds(4)

Breakfast
Brown rice Dosa or Idli
(2) + Sambar (1 cup) + veg
Chutney

Dal chilla or Besan chilla
or mixed dal dosa (2) +
Chutney(3tbsp)

Oats-30 gm with milk-150ml + Egg whites (2)/Steamed
sprouts - 1 cup

Vegetables Poha-1cup/ Thalipeeth -2+curd + egg whites /Sprouts - 1cup

Mid Meal

Muskmelon (1cup)

Half mango/orange(1)
Orange(1)/Watermelon- 1 cup

Papaya/ grapes- 1cup

Lunch
Steamed or sauteed
vegetables + Roti-2 / Rice - 1cup + Palak/methi Dal + vegetable curry- 1cup

Steamed or sauteed vegetables + Moong dal
Khichdi -1 bowl + raita - 1cup

Steamed or sauteed veggies - 1cup + Rice/Whole wheat
phulka-2 + Dal/Fish or chicken + veg curry

Buttermilk with jeera+mint Veg stuffed roti- 2+ Dal- 1cup + cucumber raita 1
cup + 1tsp Pickle

Evening Snack
Masala Tea/ Green Tea + Steamed moong/black chana chat - 1 cup

Green tea/ Khakhra -2/ Roasted makhana- 1 cup
Masala Tea + Roasted chana with some veggies

Green tea - 1cup + 2 digestive biscuits
Dinner
Whole wheat Roti-2 + veg
curry + dal-1 cup + Buttermilk with few mint leaves

Whole wheat Roti-2 + veg
curry + dal-1 cup+ Buttermilk with Ginger,
Green chillies

Thalipeeth (2)/Ambil / Ragi porridge with
buttermilk -1 + Veg Curry

Broken wheat khichdi/ Oats khichdi 1cup
Buttermilk

Bedtime
Milk with cinnamon/ turmeric powder added

Triphala or milk with turmeric/cinnamon powder

Triphala or milk with
turmeric/cinnamon powder

Triphala or milk with turmeric/cinnamon
powder

The Common Irritable Bowel Syndrome Causes
IBS generally occurs when the signals between the brain and the gut are weak. This throws the digestive system out of order. The specific causes of IBS vary from person to person. IBS can be genetic too.
A few factors that play a role in the onset of IBS are:
Changes in the microbial population in the gut, like an infection
A long-term course of an antibiotic
Hereditary factors
Certainly related abnormalities in the GI tract
Environmental Causes
Psychosocial factors
Stress and anxiety
Certain personality traits
Some underlying medical condition such as depression
Hormonal imbalances in women (an alteration in the excretion of female sex hormones sometimes causes IBS. This is the reason why the IBS symptoms and treatment are worse during menstruation)
Diet also has a role in causing IBS. Certain food items, especially those with short-chain carbohydrates can trigger the symptoms of IBS because the nutrients are poorly absorbed by the intestines.
For an ideal diet for IBS, and to know the foods that can be easily absorbed by the intestines and those that cannot be absorbed, click here.
Tips to Control IBS
There is no proven way for irritable bowel syndrome treatment. However, the symptoms may be controlled to make a person feel better. The methods for IBS treatment or mainly to control IBS include:
1. Changes in diet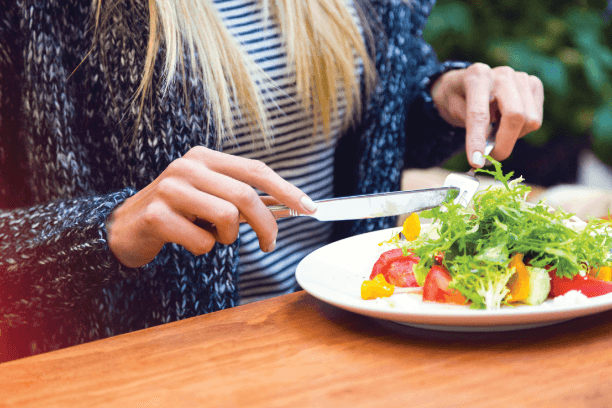 As mentioned earlier, the same food may not trigger symptoms for everyone. To have a track on what puts you at unease write down the food items that trigger symptoms in a journal.
Make a note of the following in the food journal:
What you take through the day
The symptoms you experience
The exact time of onset of symptoms
Food items that worsen the symptoms
Having a well-balanced diet and plenty of water can help ease the symptoms. To avoid cramping and bloating, take small and frequent meals spread through the day.
2. Counseling
If stress, anxiety or depression is the underlying cause of IBS, it is treated by the use of psychological therapy and good counseling. Therapies to reduce stress include:
Hypnotherapy
Cognitive behavioral therapy
Any suitable form of psychotherapy
3. Medication
Physicians generally prescribe medications to control the symptoms. The following medications are advised:
Fiber supplements
Antispasmodic medicines to reduce the contractions in the intestine
Medications for diarrhea
IBS medication to reduce constipation
Sticking to the prescribed diet and daily exercises are a perfect way to control IBS.
Get inspired by listening to people who have battled their disorders successfully.
Frequently Asked Questions

1. Is acidity common in IBS?

Acidity has not been reported as a symptom in IBS.

2. In what age group is IBS common?

IBS mostly affects people below the age of 50. It commonly begins in people below the age of 35.

3. Does IBS affect men?

Yes. IBS is seen in men but its occurrence is not as common as in women.

4. What are the types of IBS?

The three common types of IBS include: IBS-C (mostly constipation), IBS-D (mostly diarrhea), IBS-M (mixed type with constipation and diarrhea)

5. Is rectal bleeding common in IBS?

Rectal bleeding may be observed in some patients with IBS. But it is not a very common symptom.
Get FREE Health Consultation Today!