Everybody knows that fish is a rich source of protein and doctors recommend eating fish at least twice a week.
There is a wide variety of fish to choose from at your local fish market, but not many people know that eating right kind of fish can help you make your heart stronger and reduces the risk of heart diseases.
Table of Content
Certain fish varieties like salmon and sardine have omega-3 fatty acids which are very good for heart and brain.
However, it is important that you eat the best fishes for a healthy heart. Omega-3 fatty acids are polyunsaturated fat and it is good for the heart.
It prevents strokes in the following ways:
It helps in lowering the triglycerides.

There are chances of lowering an irregular heartbeat. 

It lowers the risk of building plaque in our arteries.

Also helps in lowering blood pressure.
However, According to the American Heart Association and other health organisations, fishes may also contain polychlorinated biphenyls (PCBs), dioxins and many harmful chemicals. This can result in the lowering of heart benefits and increasing the risk of cancer.
Therefore it is important to know your fish. Here we bring you the eight best fishes for a healthy heart.
Table
| Week 1 | Weight Loss Diet Plan |
| --- | --- |
| Early morning | 1 fruit of your choice + 3-4 mixed seeds such as watermelon, flax, sesame, melon to name a few |
| Breakfast | Open paneer sandwich with mint chutney / 2 idlis with sambhar / Akki roti with dill leaves and sambhar / 2 egg omelet with 2 whole grain bread slices / 2 multigrain mixed vegetable parathas + 1 glass of vegetable juice of your choice. |
| Mid-morning | 4 walnuts and 2 dates / Fruit of your choice/tender coconut water with malai |
| Pre-lunch | 1 plate of preferred salad with vinegar dressing. Recipe suggestion from blog |
| Lunch | 2 multigrain roti + 1 bowl vegetable subji / non-veg subji + 1 bowl boiled pulse chaat (rajma, chana, black chana, green moong etc) / 1 bowl red or brown rice + 1 bowl mixed vegetable subji + 1 vegetable egg omlette. |
| Snack | 2 multigrain flour khakras / 1 fruit of your choice + 1 cup green tea / Trail mix with mixed seeds. |
| Dinner | 1 bowl vegetable brown rice basmati chicken biryani/ vegetable pulao + 1 bowl vegetable raita + 1 bowl vegetable or chicken salad of choice / 1 bowl steamed red rice + 1 bowl mixed vegetable sambhar + 1 bowl non-veg / vegetable subji + 1 bowl salad of choice / 2 multigrain roti + 1 bowl mixed spiced dals / fish curry + 1 bowl curd. |
| Post-dinner (if you are up late) | 1 glass of whey protein shake if missed during snack or simply a glass of warm milk. |
1. Atlantic Mackerel
Atlantic Mackerel is a very strong-flavoured fish and has a high content of omega-3 fatty acid. It delivers around 21 grams of proteins in a 85gms fillet. Atlantic Mackerel is also rich in vitamin B12, selenium, niacin, phosphorus, and many other important minerals.
It has been found that many species of mackerel have a high content of mercury. However, Atlantic Mackerel is the fish which is safe to eat.
Its taste can be enjoyed the best when you bake, broil, grill, or poach it. Many good recipes are available online to retain their nutritional value and enjoy the good taste.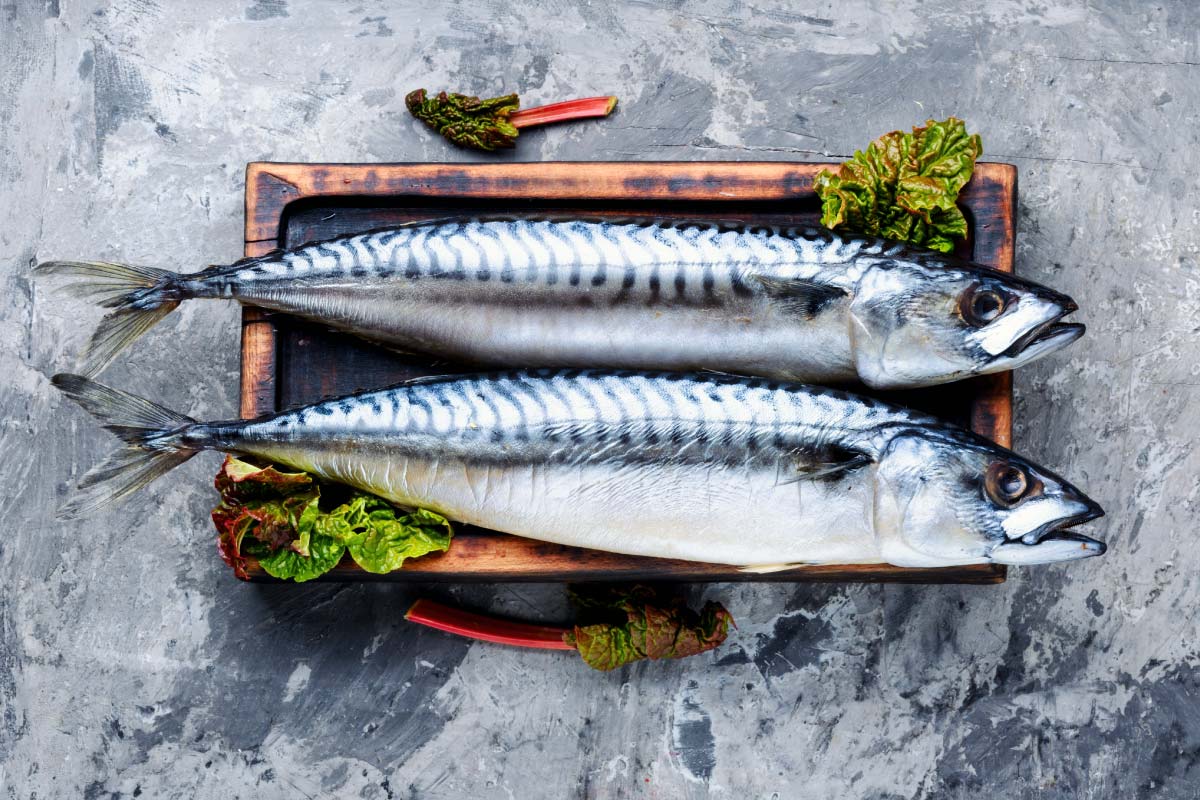 Apart from providing good fats to the body, mackerel can also help you in relieving stress and even fight against depression. CNS Neuroscience & Therapeutics has mentioned in their journal how omega-3 fatty acids can help in reducing depressive symptoms.[1]
2. Sardines
It come in different shapes and sizes and are packed with nutrients. Sardines are rich in calcium, protein, B12, selenium, and omega-3 fatty acids.
The frozen and canned style sardines are easily available in the market. However, one should read the label and ensure it does not have high sodium content or trans fat.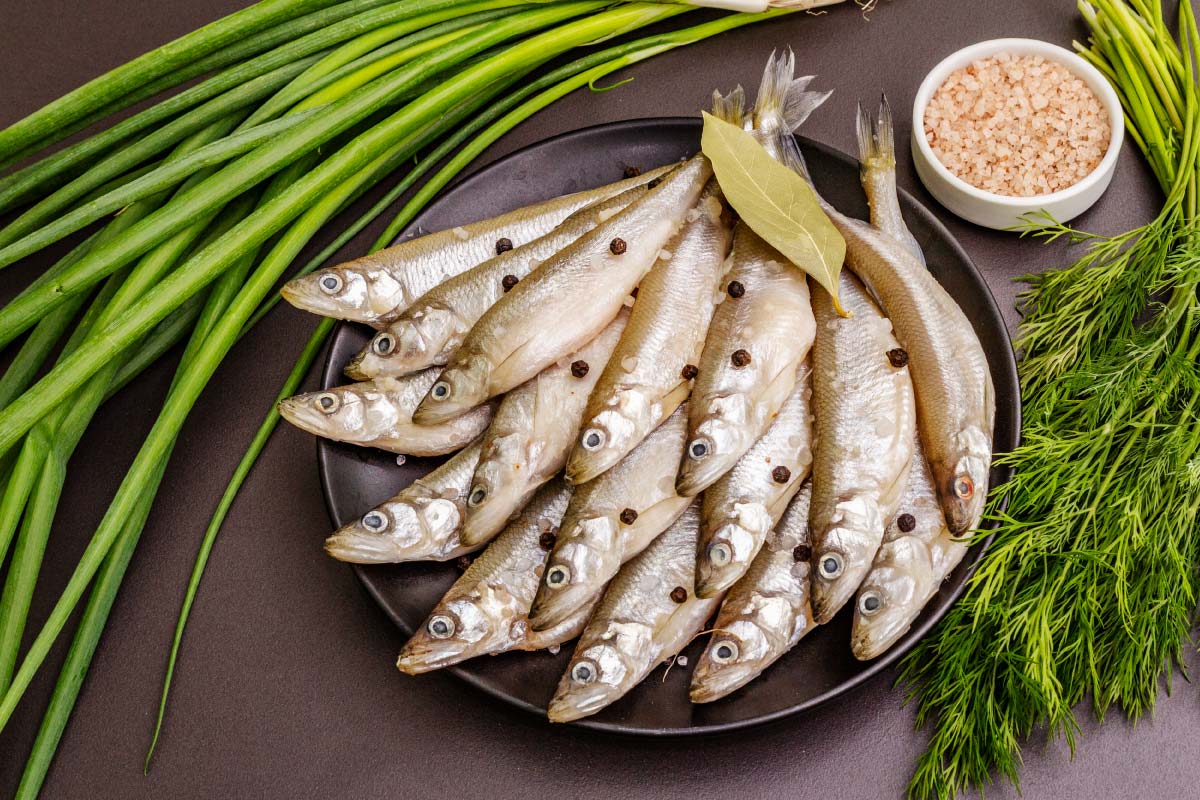 There are some ways to cook sardines. It can be included in salads; snacks and main course dishes can be made using it. There are some recipes online using which you can make some delicious recipes and even keep their nutritional value intact.[2]
3. Tuna
We all love tuna and its delicious flavour. It is used in many recipes and people love to make tuna fish sandwiches and sushi out of it. However, one should be cautious while eating too much tuna, as it contains moderate levels of mercury.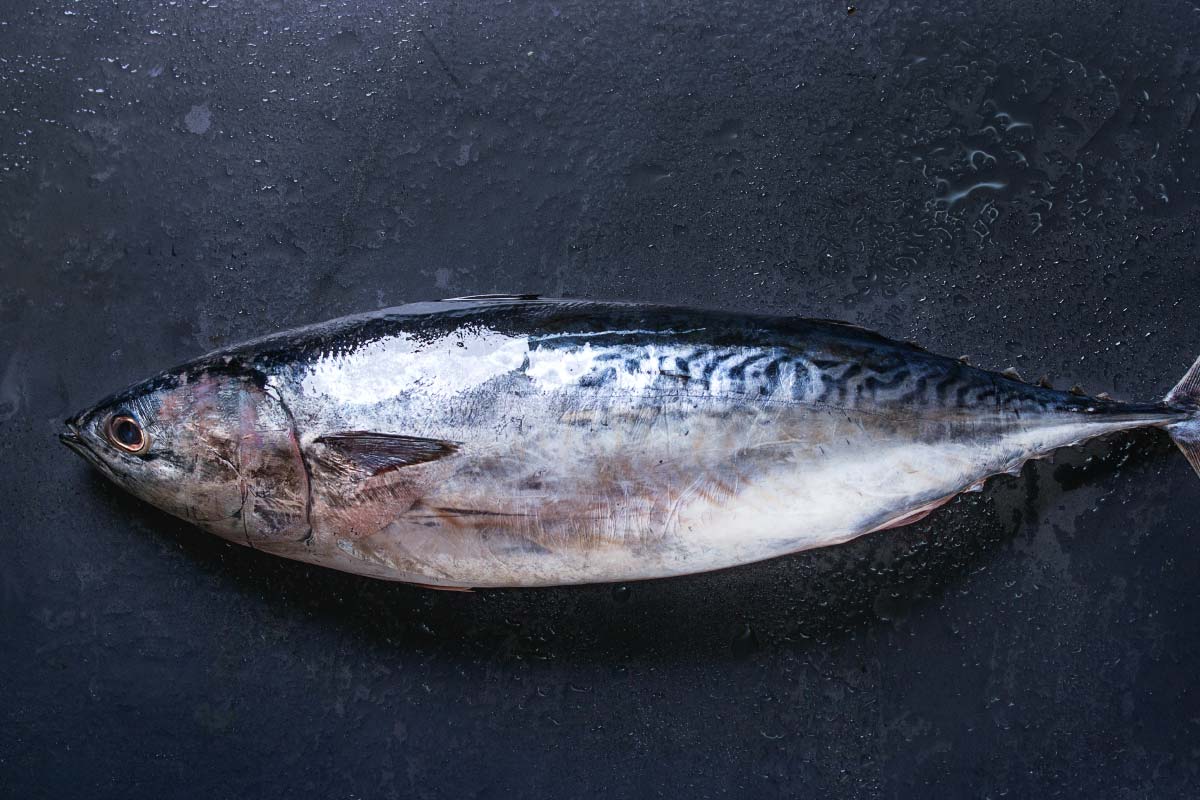 The fish with a distinctive flavour is also rich in other nutrients like potassium, magnesium, iron, and different types of vitamins. The omega-3 fatty acids reduce cholesterol in the arteries and bring back the balance in them. As a result, the heart functions efficiently and maintains good health.
The combination of fatty acids and potassium also has an inflammatory effect on the cardiovascular system. This helps in lowering blood pressure and also reduces the risk of heart attacks and stroke.[3]
4. Salmon
This cold-water fish has a lot to offer to human hearts. It is rich in different vitamins, eicosapentaenoic acid (EPA), and docosahexaenoic acid. In addition to this, it also provides selenium. This combination helps in lowering blood pressure and inflammation.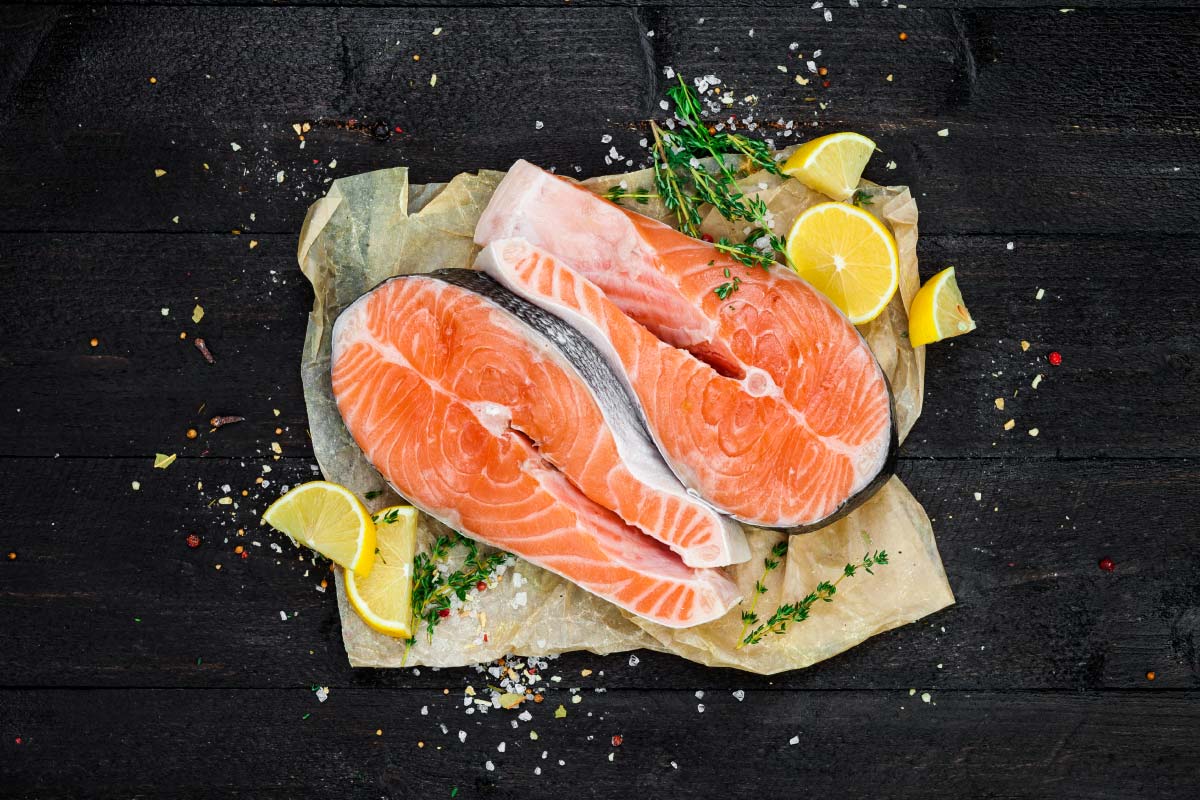 These essential fatty acids can keep the body fats in check and provides energy to the body.
Eating this fish for at least two times a week will keep you in a healthy state. Salmon has a very fine and delicious taste, and on top of that, it is very easy to cook.
It is also easily available in the market in the form of frozen or canned style.[4]
5. Lake Trout
You can mainly find Lake Trout in your local market. It is better if you buy only those fishes which have been raised in flowing river water or freshwater. You can know by simply asking the seller about the whereabouts of the lake trout.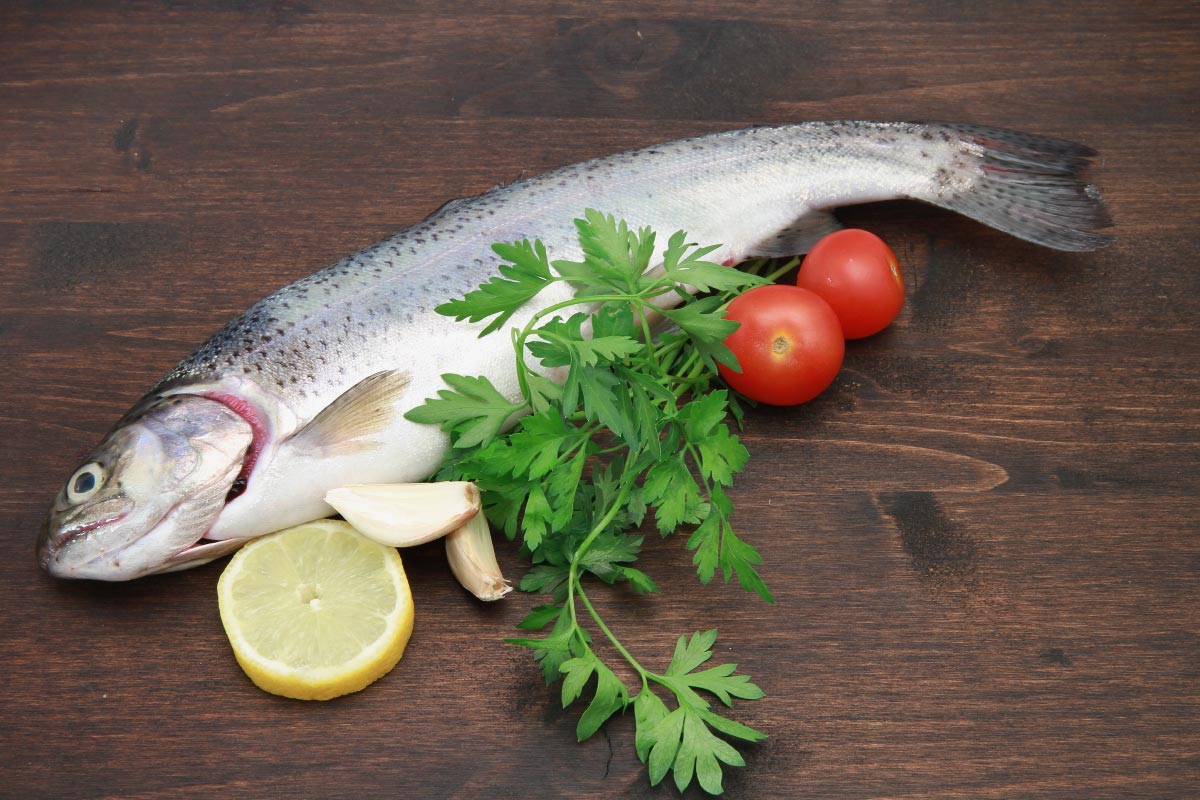 It is available throughout the year and you employ some cooking methods like baking, broiling, grilling, poaching, or simply sautéing. It is better to avoid canned lake trout since it has high sodium and trans fat.[5]
6. Anchovies
Though Anchovies aren't liked by everyone, this healthy fish can be eaten as sides along with scrambled eggs or tossed in salads.
Anchovy is one of the best fishes for a healthy heart and it is loaded with several essential vitamins and minerals. It is loaded with potassium, zinc, sodium, iron, calcium and magnesium. It also has vitamins like niacin, folate, riboflavin, vitamin K, E, B6, A, C and B12.
Since it has a good amount of omega 3 fatty acids, it can lower cholesterol and is heart-healthy.[6]
7. Herring
Which belongs to the group of the sardine family is also a good source of healthy fats. Canned Herring can be found and it comes in variants like pickled and smoked herring.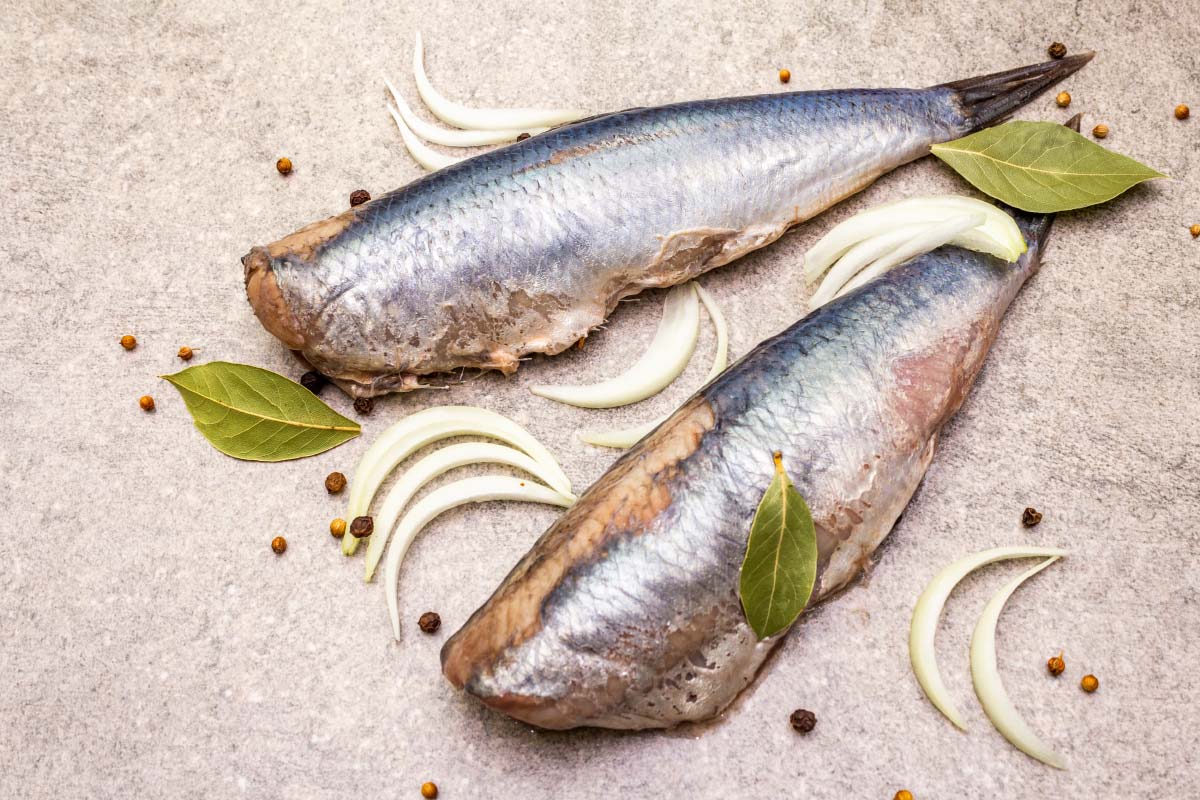 Herring is not only loaded with omega 3 fatty acids; it also has other essential vitamins and minerals.  However, it contains a high amount of sodium and should be eaten in moderation.[7]
8. Codfish and Cod liver oil
Though low compared to other fishes, Codfish is also a decent source of omega 3 fatty acids. Including it in your diet will help control cholesterol, triglycerides and can reduce the risk of strokes. It can also control high blood pressure.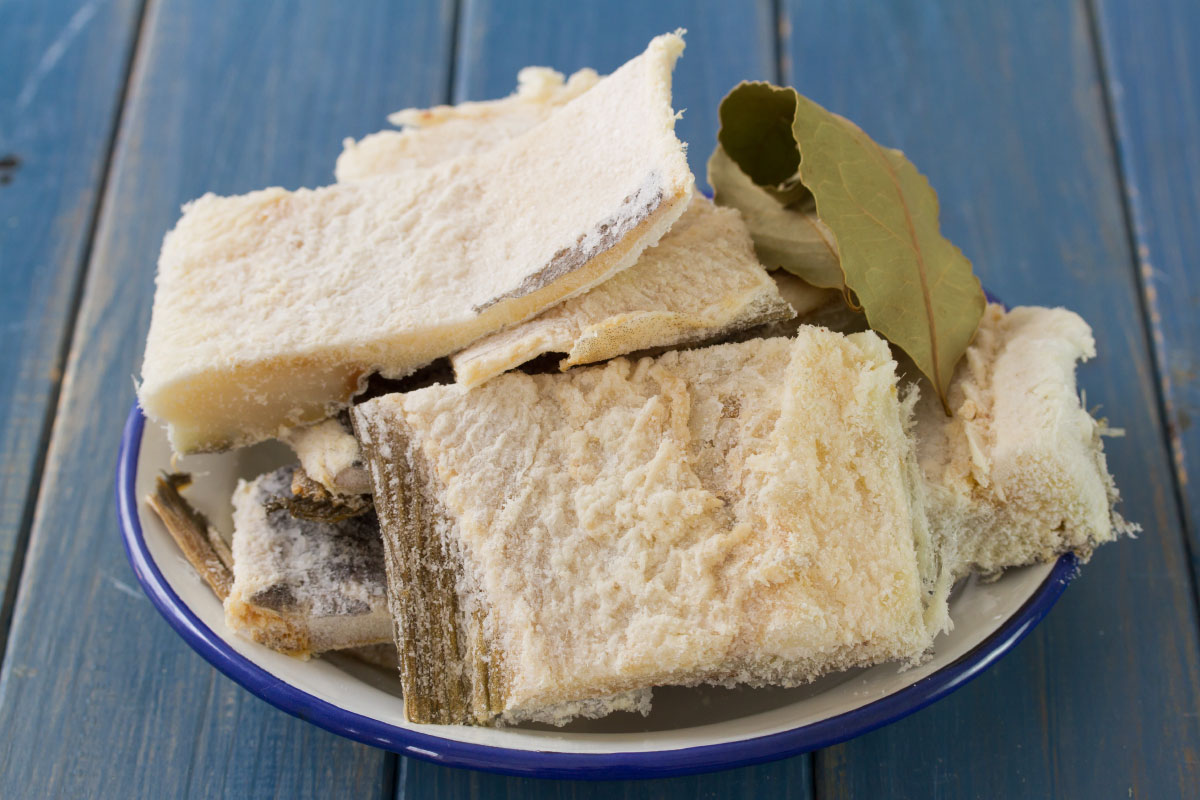 Just a teaspoon of cod liver oil can meet 90% of the recommended vitamin A intake. The cod liver oil also has omega 6 fatty acids other essential vitamins like vitamin E, D and B12.[8]
Conclusion
Fishes should be included in our everyday diet for various health reasons and especially for the heart.
These eight varieties are considered best fishes for a healthy heart. These fishes are not only rich in omega 3 and 6 fatty acids but also other nutrients which improve your overall health.
It is also important to note that some fishes may have high mercury content due to environmental factors. And therefore it is important to pick fishes that do not have high mercury content.