Brown Rice Chicken Biryani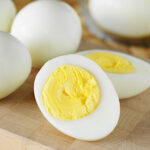 Ever wondered how important is protein in your diet? If you're looking for a great recipe for a lean and low-fat protein diet, all you need to do is just through this recipe. Chicken and brown rice combined together make a healthy low-calorie meal. You can't discount the nutritional benefits as well, can you? Olive oil ensures that you do not end up taking anything unhealthy. Want to know more? Continue reading…
1 tsp olive oil
1 medium onion, chopped
2 cloves garlic minced
1/2 cup brown rice
1/2 chicken breasts, skin and visible fat removed
3/4 cup diced tomatoes
dried herbs of your choice
1 cup chicken broth ((optional))
salt and pepper to taste
Method
Heat the olive oil, and saute onion and garlic. Add the rice and stir. Fry until the rice turns aromatic and starts to turn brownish in color. Add the chicken, tomatoes, chicken broth/water, salt, herbs and pepper.

Bring to a boil, then simmer on low flame, tightly covered, till completely cooked. You can also bake this rice in an oven.
Note: Soak your brown rice in water for an hour before you cook.
Get FREE Health Consultation Today!