Cabbage Carrot Shredded Salad With Seeds Cocktail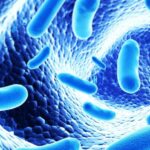 Cabbage is one of the cruciferous vegetables which is purported to have many health benefits and hence a must include in the diet. It is rich in fibre and an antioxidant compound named 3-3 diindolylmethane. Carrot with its fibre and vitamin A content is a good include in this cabbage carrot shredded salad. If the nutrition content of this salad is not enough, we have added Possible's very own seeds cocktail in it too.
50 grm Cabbage
50 grm Carrot
2 tsp Seed cocktail
Method
Wash and shred the cabbage and carrot and keep it in a bowl.

Sprinkle seeds cocktail over it.