Christmas is just around the corner and by now you must be prepping up for the big celebration by bringing your family closer together.
Christmas is also the time to indulge in rich, fattening foods that could lead to weight gain.
The previous article 8 Christmas weight loss tips and tricks mentions about how to lose the Christmas weight with some amazing weight loss tips.
Some healthy Christmas recipes
We bring you some healthy guilt free recipes with a Christmas recipe guide. Fill your table with these delicious healthy Christmas food and impress your close friends and family.  
Christmas Cakes and Cookies:
1. Plum Cake and Eggless Walnut Cookie
Christmas is incomplete without the traditional plum cake and Christmas cookies. Both the recipes are made with Possible's gluten free atta, a healthy substitute for maida.
Gluten free flour contains all the nutrients like protein, fibre, etc which is superior to whole wheat atta but without gluten. It is made from assortment of whole gluten free grains.
The fibre in the whole grains support weight loss, as the fibre leads to feeling of fullness for a prolonged period of time and that prevents you from unnecessary eating.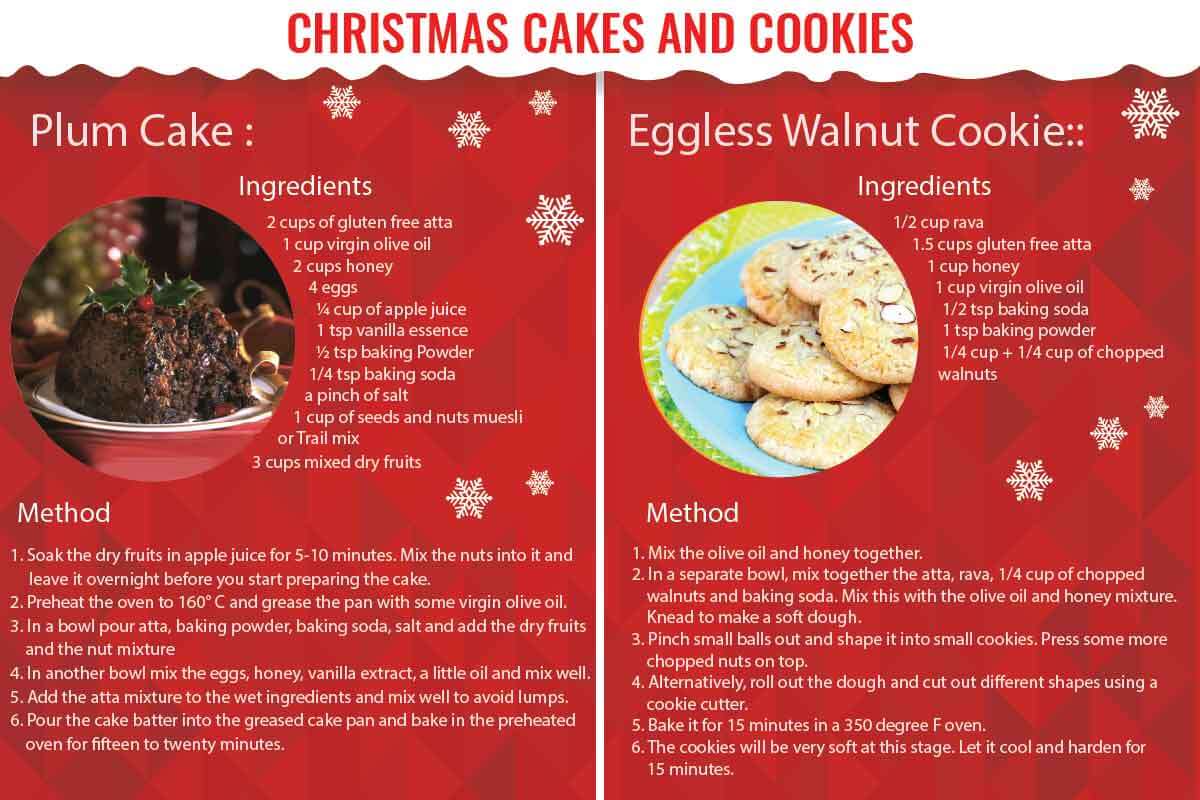 Traditional Indian Christmas Snacks
1. Cheesy veg pockets
Everybody loves a cheesy starter, and this recipe comes with a load of nutrients. Possible's multigrain hi-protein atta and the Possible's seeds cocktail is used in this recipe.
The hi-protein atta has 77% wheat and 23% gluten-free ingredients. Multigrain diet atta has been specially formulated to increase the intake of beneficial ingredients like millets and psyllium husk in everyday diet.
The seeds cocktail is a source of unsaturated fats, which take care of omega-3 and -6 fatty acids requirement. The product contains seeds in whole form to make valuable micronutrients available to body.
Get FREE Health Consultation Today!
2. High Protein Tikki
This yummy recipe is perfect to make for Christmas snacks.
Possible's multigrain hi-protein atta has also been used in this recipe.
Possible's seeds and nuts muesli has been used instead of breadcrumbs.
It is an assorted cocktail of wholesome cereals, seeds, nuts and honey.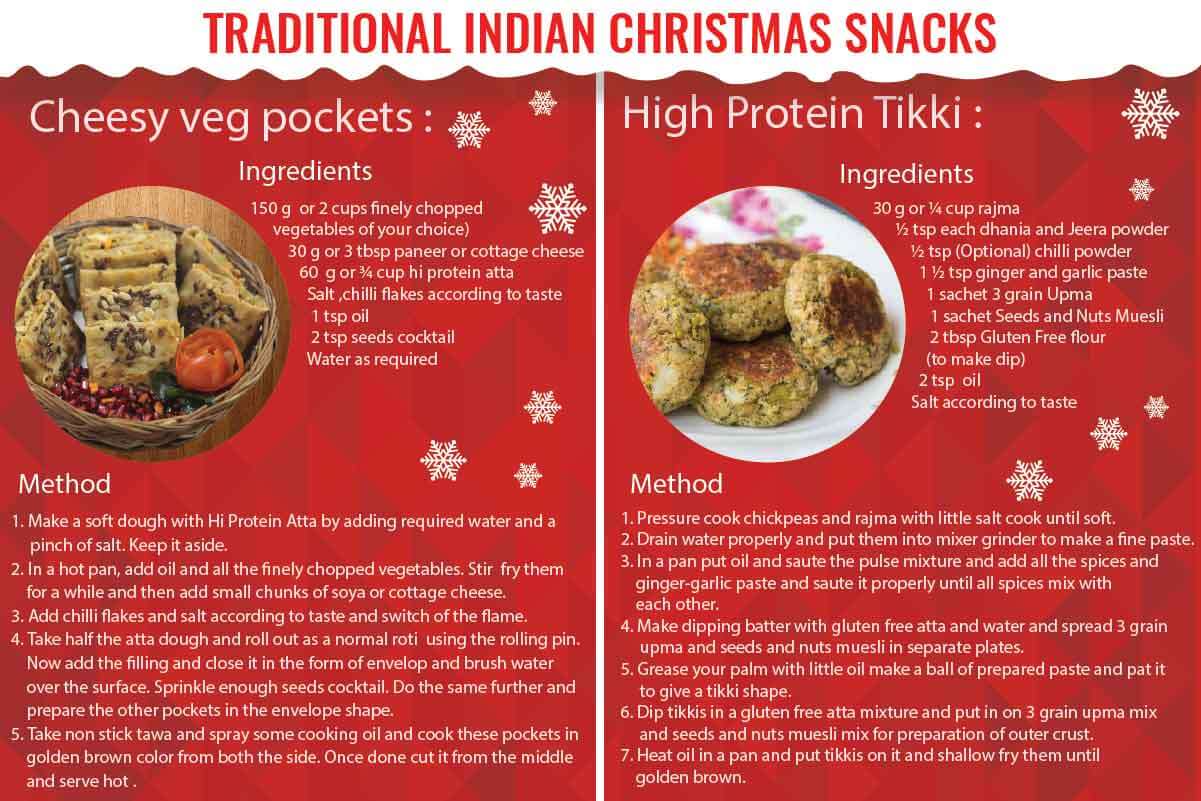 Traditional Indian Christmas Feast
1. Turkey Biryani
This easy turkey biriyani recipe is a delectable one pot meal filled with flavour and goodness. You can cook chicken biryani as well with the same process. This recipe will surely impress your friends!
2. Baked Lemon Pepper Chicken
This recipe comes with the goodness of chicken breasts cooked till it's tender, savory and delicious to eat.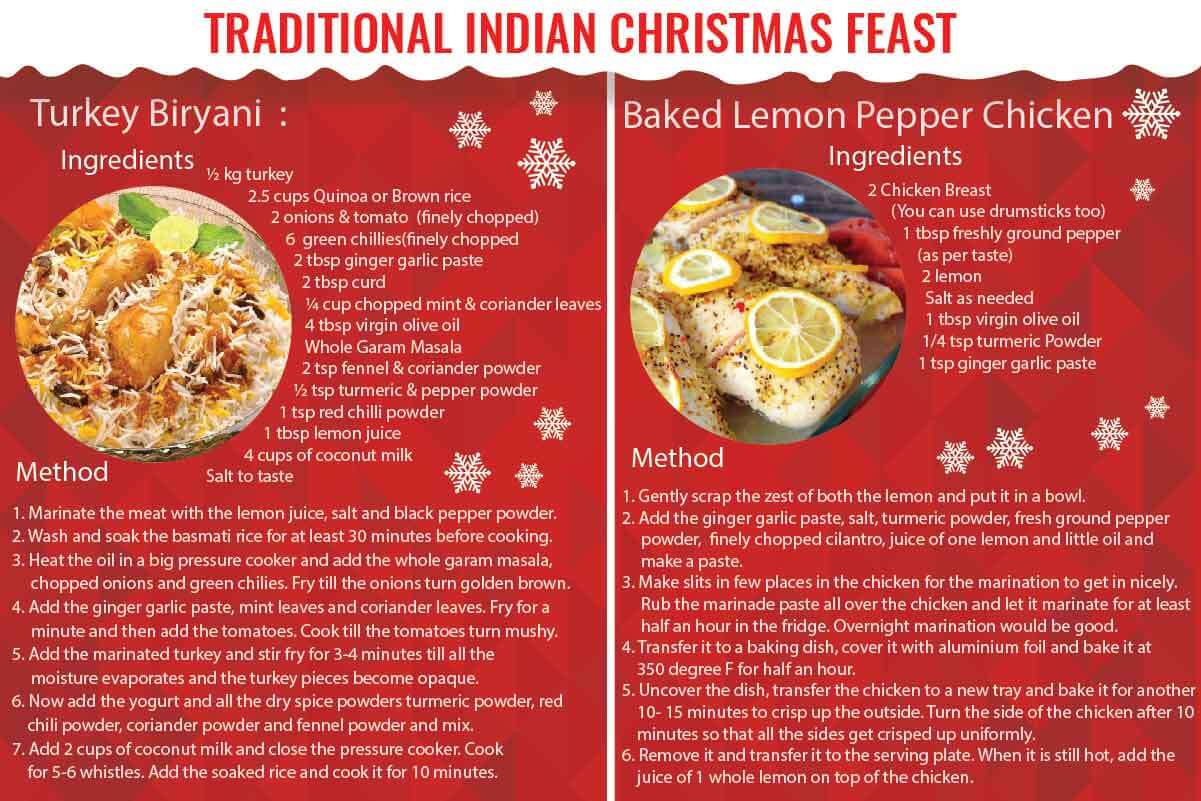 Traditional Indian Christmas desserts
1. Poha Kheer
This poha kheer recipe is very easy to make instantly. Possible's red rice poha contains fibre & bran. This poha kheer is scrumptious and healthy than kheer made with rice.
Christmas fruit cake is one of the delicious dessert for christmas. But hey isn't it fattening? Not when it is made from Possible's healthy slim atta. Presenting the festive Xmas cake recipe for you to indulge.It is a healthy and tasty cake recipe for christmas.Watch the video here to try out this recipe. More Watch the Video:
2. Protein Pudding
A Christmas pudding is a traditional end to the Christmas dinner. Possible's Shake-a-Day is a balanced supplement designed to fulfill the protein, vitamin and mineral requirements of our body essential for the healthy functioning. It is a delicious drink filled with the goodness of whey protein.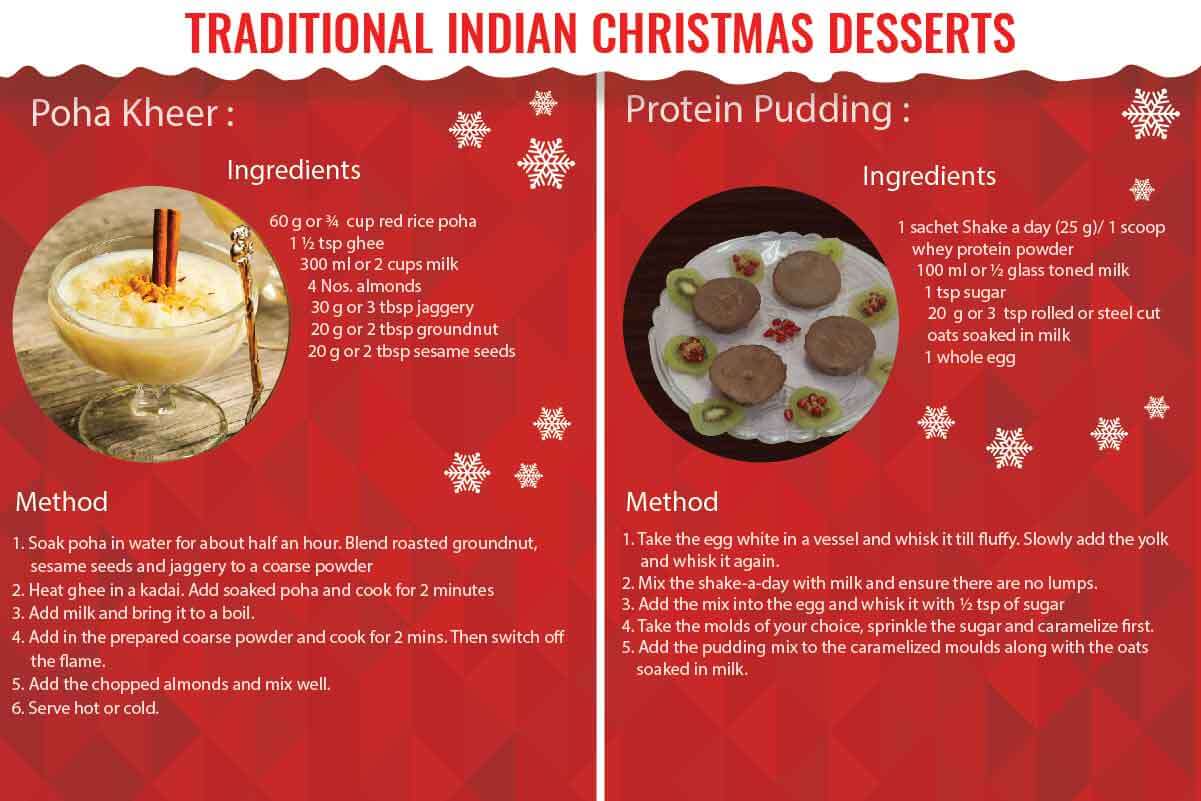 Have fun making these recipes. Wish you a merry Christmas!
Get FREE Health Consultation Today!