Medical Reviewed by Shanmukha Priya, M.Phil and Ph.D. in Food Science and Nutrition
The scientific discoveries have enriched the established discipline of medicine in general health care by the use of various medications including antibiotics.
But the conventional Ayurveda has for centuries advocated the use of common fruits, vegetables, and spices, singly or in combination as an alternative way of treating a variety of medical conditions. 
Table of Content
There were times when elders in our families used to goad us to consume milk mixed with certain herbs/spices, like turmeric or garlic for treating common ailments.
A popular preparation of garlic mixed in warm, nourishing milk is one such potion. Garlic milk is good for your overall health and helps fight common ailments. To boot, a natural drink like this rarely has side effects when consumed in moderation.
What is Garlic?
Garlic is a herb commonly used by Indians as a flavoring agent in food. When it is used as a medicine, it has been very beneficial in boosting the general health and treatment of various ailments.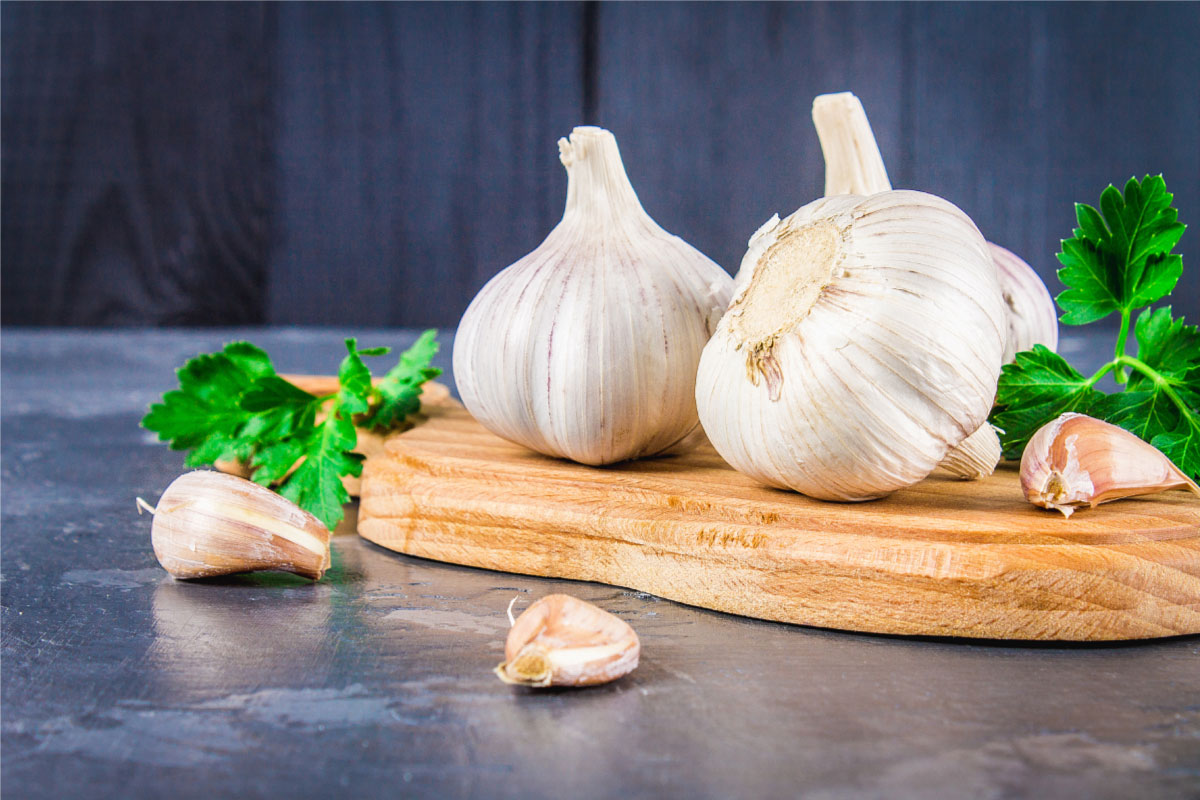 Health benefits of Garlic:
The benefits of eating garlic are innumerous. However, the medicinal properties of garlic are not proven beyond doubt so far and should not be consumed as a substitute for medicines for medical conditions. It can be taken orally only as a home remedy for relief from symptoms.
The active ingredient in garlic is Allicin which is released when the garlic clove is chewed or chopped. It has anti-bacterial, anti-fungal and anti-oxidant properties and is therapeutically used in the treatment of [1]
Chest diseases

Cholesterol

Obesity

Jaundice

Infertility

Arthritis and Joint pains

Insomnia

Stomach disorders

Low immunity
Garlic side effects:
No serious side effects are shown if garlic drink is taken for a short period until you receive the benefits you are looking for. However, some side effects may appear though rarely, if garlic is eaten raw. You must seek immediate medical care if you notice the following:
Unpleasant breath or body odour

Burning sensation in your mouth or throat

Nausea and vomiting

Diarrhea
Nutritional value of garlic:
A hundred grams of raw garlic has, [2]
Calories – 149

Carbohydrates – 33g

Sodium – 17mg

Total fat – 0.5g

Saturated fat – 0.1g

Dietary fiber – 2.1g

Sugar – 1g

Protein – 6.4g

Vitamin D – 31.2mcg

Calcium – 181.00mg

Iron – 1.70mg       

Potassium – 401mcg
What is Milk?
Milk is a liquid, nutritious food produced in the mammary glands of all female mammals. It is the primary source of food for all infants when their mother breastfeeds them.  The primary constituents of milk are:
Water: 87.4%

Milk Solids: 12.6%

Fat :    0.46%

Non-Fat Solids: 8.9%

Proteins: 3.4%

Lactose:  4.8%

Minerals: 0.7%
Other substances like pigments, enzymes, vitamins, phospholipids, and gases are present only in traces.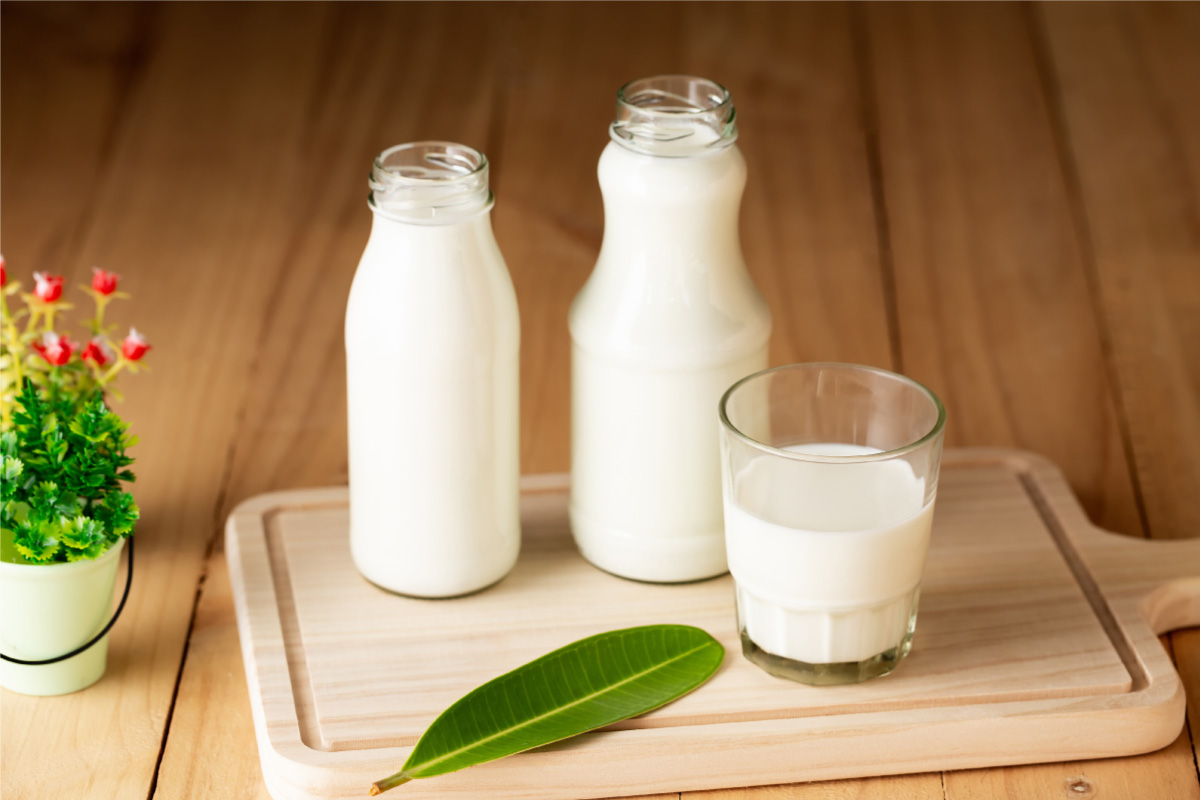 Milk plays a vital role in improving the calcium content in the body and ensures strong bones and teeth. [3]
Nutritional value of milk:
A cup of full-fat milk has, [4]
Calories – 146

Fat – 8mg

Cholesterol – 24mg

Sodium – 98mg

Carbohydrates – 13mg

Sugar – 13mg

Proteins – 8mg

Dietary fiber – 0mg 
Garlic milk preparation:
The decoction of garlic and milk is easy to prepare. You have to heat a litre of milk, preferably cow milk, in a pot along with a few cloves of garlic.
Allow it to boil and simmer while you stir the mixture. When it evaporates and reduces to half, strain the liquid and add little sugar to taste. It is best taken warm for good results.
Garlic Milk Benefits:
Benefits of garlic milk are countless as it combines the best of both the superfoods. Garlic milk benefits you as an alternative treatment against several diseases and medical problems.  
The common diseases that can be effectively treated by garlic milk drink are:
1. Tuberculosis of the lungs:
Garlic milk benefits are truly evident in certain diseases of the chest. The sulfur compounds present in garlic destroy TB causing germs. Garlic milk taken at least thrice a day acts as a wonder drug if you are suffering from TB. [5]
2. A cough:
 A dash of turmeric added to your garlic milk decoction is an excellent syrup to treat a persistent cough. The anti-bacterial property in garlic makes it a potent home remedy for cough.
3. Asthma:
The garlic milk drink should be taken before going to sleep every night for fighting asthma. Garlic milk has the potential to reduce the severity of asthma significantly. [6]
4. Pneumonia:
For pneumonia, you should take garlic milk drink thrice a day to see effective results of this disease. The sulfur compounds in garlic stop infecting bacteria from working and strengthen the body's immune system. [7]
5. Cholesterol:
A daily dose of garlic milk reduces the level of your bad cholesterol (LDL) thereby increasing good cholesterol (HDL). This drink can dilate your blood vessels and unclog them by dissolving the accumulated cholesterol. [8]
6. Obesity:
If you chew a few cloves of garlic with milk 30 minutes after dinner for two weeks, you are sure to reap the benefits of garlic and milk for weight loss. Allicin, the active ingredient in garlic, flushes out excessive fat and speeds up the metabolism. This burns more calories resulting in weight loss. [9]
7. Jaundice:
Garlic stimulates liver enzymes to get rid of toxins. It helps reduce fat in the liver which in turn helps cure jaundice.
Garlic is also a good source of sulfur and allicin, which has a noticeable effect on the enhanced production of bile. [10]
8. Infertility:
Garlic stimulates the circulation of blood impacting the fertility of both men and women. Consuming garlic milk is known to act as an aphrodisiac.
9. Arthritis:
Consumption of garlic milk is an effective way to reduce the pain and inflammation caused due to arthritis. It is reputed to be one of the best treatments for joint pain. [11]
10. Insomnia:
If you take garlic milk just before bedtime, it is sure to have a soothing effect and induce sound sleep thereby curing insomnia. [12]
11. Stomach disorders:
Garlic milk is one of the ideal means to treat all kinds of stomach and digestive disorders. The antiseptic property of garlic and milk concoction is an effective antidote and remedy for infectious diseases and inflammations of the stomach and intestine. [13]
12. Low immunity:
Garlic is said to boost the body's immunity. Just one clove of garlic has calcium (5mg), potassium (12mg) and more than hundreds of sulfuric compounds. The strong amount of sulfuric compounds has the potential to eliminate bacteria.
However, to get the maximum benefits, garlic should be eaten raw. To boost your immunity, instead of boiling garlic in milk, you can prepare garlic milk by simply adding crushed raw garlic in the milk. This will help you fight common infections. [14]
13. Hypertension
As per Ayurveda, garlic milk (40ml) per day for a week is good for controlling hypertension.
Conclusion
The intake of garlic milk should be in moderation and overdoing it may inflict you with ill effects. You must appreciate the benefits of eating garlic in an empty stomach to enjoy its full potential as a therapeutic agent.
For some ailments, the best time to eat raw garlic is in the morning, while for some it is at night. Remember, home remedies are meant only to try out before you are compelled to switch to allopathic medications. Therapeutic medications should not be treated as a substitute for regular medications.