The literal translation of Mahashivratri is "the great night of Shiva". The festival of Mahashivratri is celebrated to venerate Lord Shiva – who is an important figure in the Hindu mythology.
This festival is largely celebrated in India and Nepal. This year, Mahashivratri falls on 13 February 2018. It is believed that on this very night, Lord Shiva performed the Tandava or the prehistoric creation, preservation and destruction dance.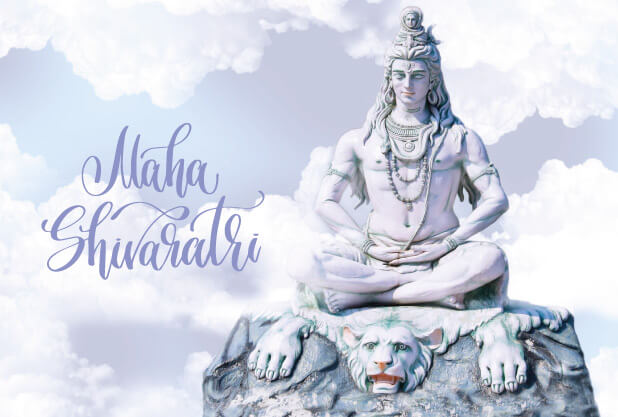 Do you know why lord Shiva is also known as Neelkanth?

The Puranas have many stories to tell about the origin of Mahashivratri. One of them goes as follows. It is believed that during the samudra manthan, a pot of poison emerged from the ocean, which terrified the Gods as well as the demons for the poison had the capability of destroying the whole world.

Shaken and trembling, they approached lord Shiva for help. In order to protect the world from the evil effects of the poison, Shiva drank the poison but held it in his throat instead of swallowing it.

Doing this turned his throat blue and that was when lord Shiva was given the name Neelakantha, which means one with the blue throat. Mahashivratri is celebrated in remembrance of this event when lord Shiva saved the world from destruction.
Which offerings are Lord Shiva's favourite?
Mahashivrati is a festival of Hindus celebrated by Hindus all across India. Followers fast on the night of Mahashivratri and sing hymns and praises for lord Shiva.
Temples all across India are decorated with colorful lights and flowers and devotees spend the night praying and singing devotional songs in the name of Lord Shiva.
Devotees also offer wood apple leaves, cold water and milk to the Shiva Lingam for they are believed to be the favourites of Lord Shiva.
Get FREE Health Consultation Today!
The legends also have it that Lord Shiva brings good luck to devotees who fast on the night of Mahashivratri and offer prayer to him. Ujjain – believed to be the home of lord Shiva is the place where this festival is celebrated with grandeur.
Large processions are carried out on the roads and people across the city gather on the roads to catch a glimpse of their lord.
Throughout India, Shiva Linga is worshipped as a symbol of fertility which coincides with the fact that right after Mahashivratri, the barren trees and plants start blooming with colorful flowers, like a miracle. It feels as if the earth has rejuvenated and gained fertility after the harsh winters.
Like it happens for all other festivals, the way of celebration of this festival differs from state to state and region to region. In Varanasi, the Kashi Vishvanatha Temple celebrates the Linga considering it as the symbol of the pillar of light, and the manifestation of Shiva as the light of supreme wisdom.
Did you know?

In southern Karnataka, Mahashivratri is a much awaited day for the kids as they are actually allowed to engage in mischief and then ask for punishment.
As we always keep saying all the time, what is in a festival until there is a good food to look forward to?
So let us look at 5 healthy yet super tasty recipes you can try your hands on this Mahashivratri. Here we go!
1. Sweet Potato Tikki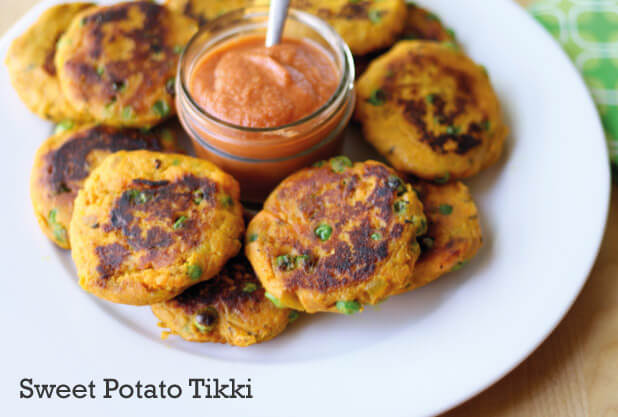 Ingredients
Sweet potatoes, boiled, peeled and mashed coarsely: 3

Singhare ka atta (water chestnut flour): Half a cup

Fresh coriander leaves, finely chopped: A Fistful

Green chillies, finely chopped: 5

Black pepper powder: ¼ teaspoon

Kala namak (black salt): ¼ teaspoon

Oil to shallow fry

Salt to taste
Method
Mix all ingredients (except oil) until smooth.

Knead into a nice soft dough.

Shape into round thick flat patties (grease hands if the patties start to stick to the hands).

Grease the pan with a little oil and heat it.

Place the patties on the heated pan and shallow fry till golden in colour.

Fry on both sides till golden in colour.

Serve hot with chutney.
2. Green Gram Fry
Ingredients
Green gram: 1 cup

Water: 3 cups

1 chopped Onion

5-6 tablespoons of Oil

1 tablespoon mustard seeds

Red chilly powder: according to the requirement

Salt: according to taste
Method
Boil green gram till it is properly cooked.

After boiling, keep it aside.

Take a pan, heat it and add oil to it.

Once the oil heats up, add mustard seeds followed by onion and red chilly.

When it is properly fried, add the cooked gram.

Add salt and squeeze lime for more tang and taste.
3. Pachi Pulusu (Raw Rasam)
Ingredients
Tamarind: 50 gms

Onions: 2 small

Sesame seeds 25 gms

Green chillies: 25 gms

Coriander: Small bunch

Salt: according to taste
Method
Soak tamarind in water for about an hour.

Dry roast sesame seeds in a frying pan until light brown.

Grind roasted sesame seeds into powder in a mixer. You may add a little water if you cannot grind dry sesame seeds properly.

Chop finely onions and chillies finely and mix thoroughly in a bowl with sesame powder and set it aside.

Extract juice from soaked tamarind and discard the tamarind pulp.

Mix extracted tamarind juice with the onion-chilli-sesame powder mixture.

Add chopped coriander to this.

Add salt according to taste and this is ready to be served with rice.
4. Saboodana (Sago) Khichdi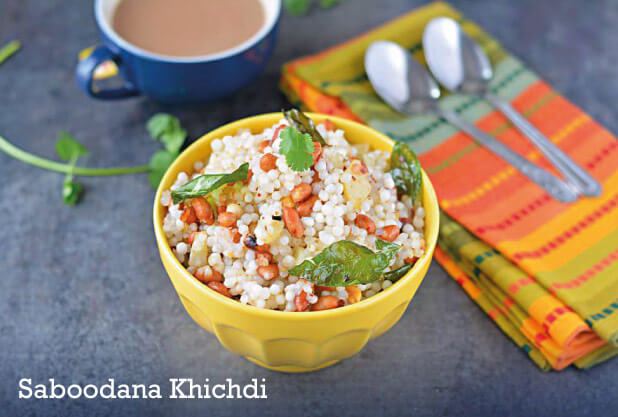 Ingredients
Sabudana (Sago) granules: 2 cups

Roasted groundnut: Half a cup

Grated potatoes: 2

Chopped tomatoes: 2

Green chillies: 6

Oil: ¼ cup

Finely chopped coriander leaves

Turmeric powder

Salt to taste

Curd for serving
Method
Wash and drain sago/saboodana. Keep aside for one hour.

Grind roasted ground nuts, chillies with some salt. Do not add water and keep the powder aside.

Heat oil in a pan.

Mix groundnut and chilli powder with drained out sago.

Add this mixture to the heated pan.

Cook it at low fire for half an hour. Keep stirring.

Add chopped tomatoes and grated potatoes.

Add coriander leaves and serve hot with curd.
5. Lauki (Bottle Gourd) ka Halwa
Ingredients
Fatty milk: half Litre

Peeled Lauki (Bottle Gourd): Half

Sugar: ¾ cup

Khoya: 100 gm

Elaichi powder: 1 teaspoon

Assorted dry fruits (almonds,raisins, cashews): Half cup
Method
Peel and grate the lauki (Bottle Gourd).

Boil lauki in a pan in a very small quantity of water(1/2 cup).

Once the lauki is boiled, drain the whole water and let the soft lauki remain in the pan.

Put milk in a large pan and boil for about 20 minutes on medium flame.

Keep stirring the milk.

Once the milk starts boiling, add the boiled and grated lauki to it.

Keep mixing and stirring until it all becomes a semi solid state.

Now add the grated khoya to the mixture.

Add sugar and mix till it dissolves.

Add dry fruits & elaichi powder.

With this, the halwa is ready to serve.
So this Mahashivratri, share your knowledge of this festival with your children and feed them and your entire family with the interesting and healthy dishes especially curated for you.
Feel the love and make a difference! For more healthy and creative recipes, contact our Possible Nutritionist today. The first consultation is on us. Click here to avail it. 
Get FREE Health Consultation Today!