Masala Masoor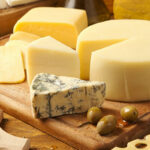 Lunch or dinner is never complete without dal. Ditch the regular toor or moong dal and opt for masoor dal for a change. Not only will it make for a different taste but will provide the same protein, vitamins, minerals and fibre that the other dals do.
Providing a recipe for gar-licky masoor dal!
1 cup masoor dal.
1/2 tsp cow ghee/Oil
1 heaped tsp finely chopped garlic (less or more as per your preference)
1 whole red chilli, broken into half.
1/2 tsp cumin seeds.
A few curry leaves.
A few coriander leaves chopped fine.
Salt, turmeric and chilli powder to your taste.
Method
Soak the masoor dal in clean water for about an hour.

Drain out the water and cook the dal in a heavy bottomed pan with salt and turmeric. Soaking facilitates the dal to cook better and faster without the need for pressure cooking.

When the dal is done, season it with red chillies, cumin seeds, garlic, curry leaves and coriander leaves.

Serve hot with brown rice or whole wheat chapati.