Gingered Vegetable Soup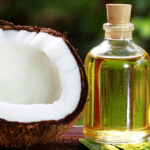 What is extremely healthy, filling and you can enjoy slurping often? The answer is a hearty bowl of gingered vegetable soup. It is also a good way to blend in the veggies that you may 'dislike' and combine with wonderful flavours. Add in chicken, pasta or noodles, croutons in this ginger flavoured vegetable soup to give a healthy 'bite' to the soup.
1/2 tbsp olive oil.
1 small onion diced
1 small cup vegetables of your choice diced into small pieces or shelled if you're using peas.
1/4 tsp fresh ginger paste.
150 ml milk (or vegetable or chicken stock, if you prefer).
Method:
Fry the onions lightly in olive oil.

Add the veggies, ginger and stock. cover and simmer for about 20 minutes.

Blend in the mixie, return to pan and cook for a few more minutes, until smooth.

pour out into a deep cup or bowl and drink.
Give it a protein power: Add shredded chicken to your soup. excellent for fighting colds, too.
Make it heartier: Toss in a tablespoon of moong dal that has been washed and soaked in water for at least 30 minutes. Health Perk: The dal gives you a protein boost.
Make it more filling: Pop in a few mini pasta shells or brown rice noodles.