Moong With Spinach And Paneer Curry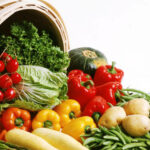 If this dal doesn't scream protein at you then nothing will!
A wholesome combination of antioxidant and vitamin rich spinach; high bioavailable quality protein; and an equally nutrient rich moong dal. A perfect compliment to the carbohydrate-rich chapati or rice
1 cup split green moong dal
few leaves of baby spinach or regular spinach, chopped
10 cubes paneer
1 finely chopped onion
2 small tomatoes, or 1 medium, chopped fine
1/2 tsp cooking oil/ghee
Ginger garlic, green chilli paste- to taste
Salt, red chilli powder and turmeric, to your liking
Method
.The easy way to cook this dal is to toss everything together in the pressure cooker, except the oil, paneer cubes, which you add when the dal is done
The other way
Boil the dal with salt and haldi/turmeric powder.

Fry the onions, tomatoes, ginger-garlic-green chilli paste in ghee or oil.
Add red chilli powder and coriander leaves.
Stir paneer into the hot dal along with the baby spinach leaves, which will shrink immediately but retain their green colour.
Get FREE Weightloss Consultation Today!