Oats Dosa With Veggies Recipe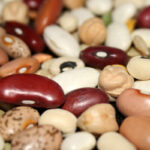 Much has been spoken about the soluble fibre beta-glucan in oats and their hypocholesterolemic, hypoglycemic effects.
But did you know oats also have an antioxidant called avenanthramide that are highly beneficial?
Well, I am just piling reasons to choose this oats and veggie dosa for breakfast. Know the recipe here.
1 cup oats flour
1/2 cup grated carrot
1/2 cup finely chopped fenugreek
2 tbsp finely chopped coriander (dhania)
2 tsp finely chopped green chillies
salt to taste
1/2 tsp fruit salt
1/2 tsp oil for greasing and cooking
Combine all the ingredients, except the fruit salt, along with 1 cup of water in a deep bowl and mix well to form a batter of dropping consistency.

Just before making the pancakes, sprinkle the fruit salt and 2 tsp of water over the batter.

When the bubbles form, mix gently.

Heat a non-stick tava (griddle) and grease it using a little oil.

Pour a spoonful of the batter on it and spread in a circular motion to make 100 mm. (4") thick round.

Cook, using ¼ tsp of oil, till it turns light brown in colour from both sides.

Repeat with the remaining batter to make more dosas.

Serve immediately with mint curd chutney.
<
Get FREE Health Consultation Today!
h4>Try This is also :
Healthy and Nutritious Veggie Oats Upma Recipe