Paneer Matar Masala Recipe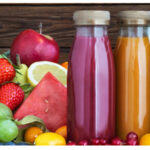 Paneer is probably the one thing that both vegetarians and non-vegetarians equally love. That is why, gathering good recipes of this popular food is a must. To make the best use of your favorite paneer, we bring you our recipe of Paneer Matar Masala.
It is a delicious combination of soft paneer and healthy green peas cooked in a thick tomato and onion based gravy, a mouth-watering treat to taste buds at any time. It is really simple and easy to prepare with Possible's seeds cocktail added as a part of the dish.
Seeds Cocktail is a source of unsaturated fats, which take care of omega-3 and -6 fatty acids requirement. What can be better than food that not only tastes better but is also healthier!
20 gm Seeds Cocktail
100 gm Tomato
100 gm Onion
2 nos Green Chillies
1 tsp Oil
1 tsp Chilli Powder
1 tsp Turmeric Powder
1 tsp Coriander Powder
1 tsp Cumin Powder
1 tsp Garam Masala
2 tsp Ginger garlic paste
100 gm Green Peas
500 ml Milk
100 gm Paneer
Water -As required
Salt -to taste
Take onion, tomato, green chillies in a mixer and prepare a fine paste.

Add 1 tsp oil to a hot pan and to it, add the Possible's seeds cocktail.

Now add the onion-tomato paste to it and mix it thoroughly.

Sprinkle 1 tsp of chilli powder, 1 tsp of turmeric powder, 1 tsp of coriander powder, 1 tsp of cumin powder, 1 tsp of garam masala and some salt to the mixture.

Add 2 tsp of ginger garlic paste to the mixture and the green peas and then mix it. Now add about 50 ml of boiled milk, mix it and finally add paneer to it.

To it add the required amount of water and you are now ready to treat yourself with delicious paneer matar masala.