A wedding is an auspicious occasion when two souls tie in the eternal bond of love. Like every girl, you must be planning to sparkle with divine beauty on the day of your wedding. Well, there is nothing more motivating for a woman to think seriously about weight loss, then her engagement ring.
The very idea of the engagement takes you to a fantasy world of the golden moments of your life, D-day, the wedding reception and the honeymoon. We can feel the instant blush on your face. In spite of all these, the major problem in losing weight is that most of the girls indulge in quick weight loss plans, which mars their natural beauty.
Hence, they appear dull and fatigued even on their special occasion. We understand your concerns and suggest a fantastic weight loss plan which will help you to shed a few extra pounds without robbing away your glow.
Your focus should be mainly on the pre-wedding weight loss diet plan. Here, are some tips from our end which will help you in shedding those extra pounds.
How to lose weight before your wedding?
Here are some handy tips which will help you lose weight fast for the wedding:
1. Count your calories:
By saying "counting calories for pre-wedding weight loss', we mean counting each and every bite from the sample of soup for your wedding day to the small bits of cakes.
It has been proved through studies that counting down the calories help in actually keeping an eye on what we are eating; hence, keep a check on actual weight gain.
2. Always start your day with a healthy breakfast:
Starting the day with the healthy breakfast helps in keeping your metabolism up and helps you to make healthy choices throughout the day.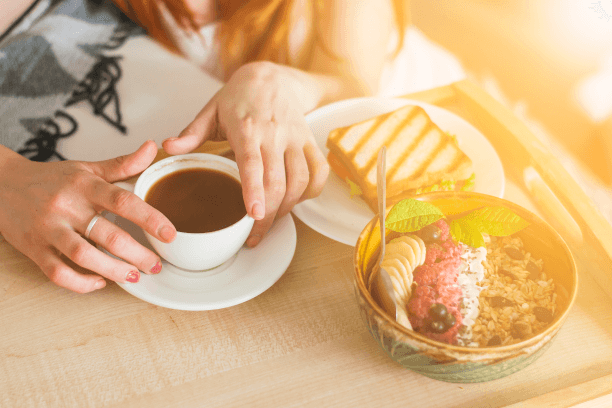 Moreover, it has been proved through researches those who start the day with a healthy breakfast are less likely to binge on the junk food in the later parts of the day. Hence, you can instantly lose weight before the wedding in a healthy way.
3. Consider fitness as the topmost priority:
Along with the food we eat, the fitness regime we follow is also important. Indulging in shopping spree shouldn't allow you to keep your workout plans on a side.
Moreover, while relishing on delicacies on various ceremonies you are likely to put on some extra pounds. Hence, you should religiously follow your workout plan be it gym, aerobics or walking, besides sticking to the pre-wedding diet.
4. Limit the intake of alcohol:
Intake of alcohol is a strict no and no. Moreover, alcohol is likely to lower your inhibition and there are more chances that you forget about the entire nutritious plan and get overindulged. Even if you want to have some alcohol, try diet free ones and take small sips and of course delimit the total servings.
5. Select healthy venues for pre-wedding parties:
As your wedding is approaching, there must be numerous pre-wedding parties. Don't forget your pre-bridal diet chart. But it is always advisable to pick a venue where you will get numerous healthy and nutritious options to eat.
Moreover, on the day of the ceremony enjoy photo shoots or conversations with the family and friends instead of hovering around tempting delicacies. It is after all the moment which you want to cherish throughout your life.
6. Don't forget your sleep:
We understand in your mind you would have numerous 'to do list' but is equally important to have a sound sleep of 7-8 hours.
Moreover, little sleep can snap away from your weight loss programme, making you more likely to have cravings which might lead to making bad choices.
7. Keeping a handy snack always ready:
Our advice to you is to keep a healthy snack in your purse always with you. It will help you in dealing with sudden cravings without choosing the wrong options. Moreover, such smart snacks will keep a check on sudden hunger which will lead to overeating.
Remember, staying hungry for more than four hours can eventually lead to eating more in the end. Hence, focus on having only healthy food before marriage.
8. Learn to manage stress:
There are numerous concerns in the mind of the 'would be bride' from the wedding day planning to her makeup, hairstyle and wedding dress. However, these concerns can adversely affect your mental makeup and also your waistline.
Under such circumstances, you are likely to indulge in emotional eating. Make sure to do some breathing exercises.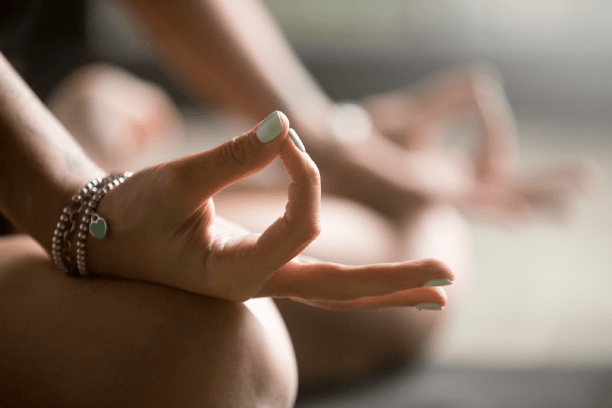 How about taking a hot shower for de-stressing?  Don't forget that exercising is an excellent way to de-stress and also for losing the nasty weight.
9. Drink plenty of water:
Drinking water helps in keeping the body hydrated which also flushes away the toxins. Hence, it is an excellent way to maintain the glow.
Moreover, it has been shown through studies that people who drink plenty of water are less likely to indulge in calorie-rich foods. Even while attending the ceremonies, keep on sipping in between to avoid overeating and for ensuring the intake of the target limit.
10. Forget about highly processed food:
Consider chocolates, chips, candies and ice-creams as things of the past. Although these tempting foods are difficult to resist, yet they will obviously increase your calorie intake. Moreover, it will also give issues of acne and pimples. Pasta, noodles, burgers, pizzas are also a strict no, no and no.
11. Enjoy relishing on fresh and healthy food:
Make wise food choices by indulging in healthy foods such as raw vegetables, fresh fruit, and nutritive home-made food. The fiber-rich food will also help in lowering your weight.  
12. Lower your pace:
It might be a bit surprising, but slow eating while savouring on your food will help in getting a better feeling of satisfaction. It will also lower the chances of eating more.
13. Focus on your goals:
Think about your D-day and your radiant beauty on the occasion. It might bring an instant blush on your face, but 'yes' it will help in keeping you on track. These were some tips for you to make your dream of getting the stunning charm of your day with a well-fitted attire on your shapely body.
After all, this is the moment which you are likely to cherish throughout your life. So why not starting counting down from now, 10, 9,8, 7,6… and the countdown begins.
Let Possible help you discover a healthy you. Talk to our Possible Nutritionist and walk the path of health and happiness with us. The first consultation is on us.
Get FREE Health Consultation Today!
You may read more about it at: