It is a well-known fact that an imbalance in thyroid levels is one of the leading cause of weight gain.
Though, a dedicated and active person can easily defeat its complications and impact, if provided with the right guidance and right track.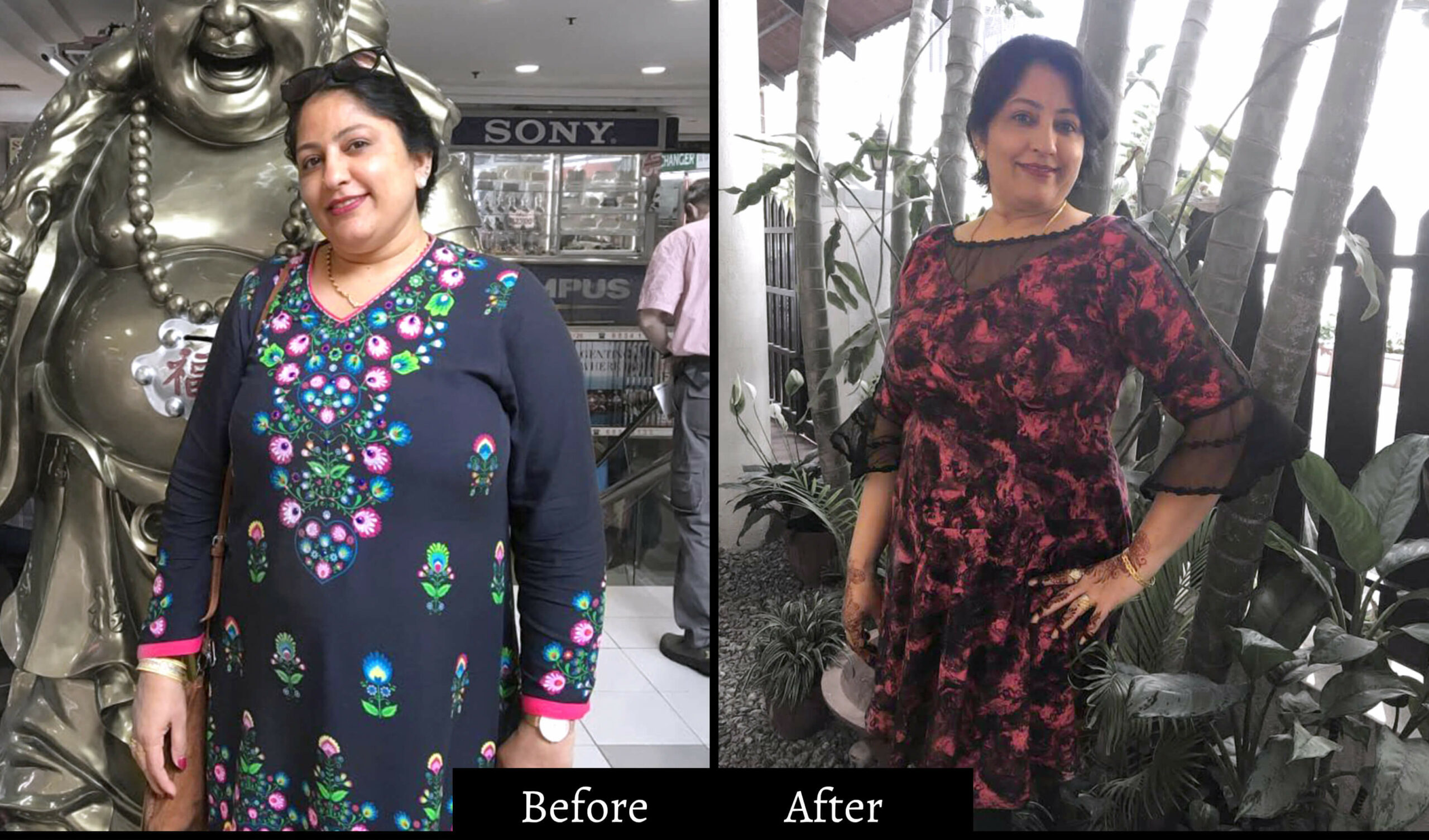 Such is the story of Sapna Shettigar, a 49-year-old homemaker, former fitness trainer and aerobics instructor, who lost 17.5 kgs in the time span of 6 months, got back in shape and feeling completely new about herself.
Here, she shares her story in her own words.

Before I settled down and had 2 children, I was a very active and fit individual. Being an NCC candidate, I had undergone rigorous field training with discipline and strong-will in my veins.
Then, I have started my own venture as a fitness trainer. But with the other events taking priorities in life, it's been 9 years that I have stopped and lately, diagnosed with a borderline thyroid imbalance.
I wanted to get back in shape and that's when I was introduced to Possible.
With its scientifically sound approach of 'fat loss with healthy eating', impressive services, timely diet plans, and dietitian's guidance, I fell in love with it and was confident about my choice.
The best thing about Possible
Possible commitment towards providing healthy results to their client is commendable. Not many programme's out there focus on nutrients apart from mere calories during weight loss journey.
Unlike other companies, Possible provides the timely and well- customized diet plan that even considers the maintenance after the program completion.

Also, it keeps you on time and tracks with the guidelines provided by the personal dietitian. The complete automated system of keeping track of your diet, workouts time etc through the Possible app, helps in keeping track of your body, activities, habits and that is the easiest way to note your personal progress.

Your take on Superfoods
Superfoods have been long consumed by our ancestors for their well being. But, now forgotten with the ever-flooding new trends and advancements.
Possible makes sure that you get these Superfoods right at your doorstep. Eggs, green tea, nuts, and seeds, etc, all come under this category, carrying amazing health benefits.
The presence of superfoods in this program ensures the smooth journey of fat loss which is truly fantastic.

How you feeling after weight loss
While thousands of people wishing and making efforts to lose weight as new year resolution, Possible has helped me achieve my weight loss goals. I feel great.
I feel more active, energetic and most importantly, a completely new me this new year.

My 3 tips for weight loss
Stay determined – Weight loss journey is not easy and requires utmost dedication and persistence.
Take control of portion size – Eat everything but not just to satiate your hunger but to stay healthy.

Make time for your health – Develop healthy habits like maintaining a healthy diet, eat on time and sleep on time. 
"Your fat loss journey completely depends on your dedication towards the program.
My family has now been exposed to Possible through me and have started to adopt many of the healthy tips provided by the Possible".
Next Read: Gunjan Lost a 12 Kgs in 3 Months and Gained Her Confidence Level