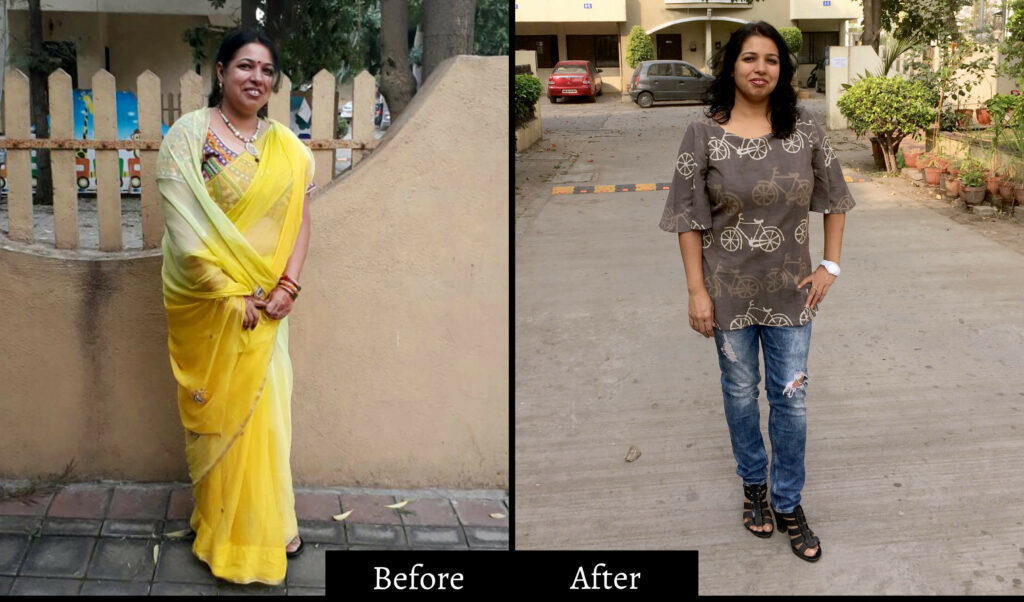 Deepshikha Thakur is a 36 years old homemaker from Pune. She was having thyroid issues which were one of the main reasons for her to gain weight.
With Possible, Deepshikha didn't just lose weight, she found a new way to live a healthy diet.
At the end of 2.5 months, it was surprising to see that Deepshikha lost 10 kilos and had also started showing improvement in her thyroid conditions. Here's Deepshikha's journey in Possible.
Q1) What health problems (if any) were you facing before you approached Possible?
I have a thyroid, which I think was one reason that I was gaining weight. Also, I knew losing weight could help me in maintaining my Thyroid issues.  
Q2) How has Possible been different from other weight loss companies you went/tried before?
I never tried any weight loss companies, however, I like Possible because it is totally natural and easy to follow. The foods were amazing and I enjoyed having them.
Q3) What was the best thing you liked about Possible?
The best thing about Possible is its 'easy to follow' healthy diet plans that anyone can carry throughout their life without making many sacrifices.
Q4) How do you feel after losing all that weight? Has your health, confidence, fitness levels improved after you lost weight?
I really feel out of the world. I was stuck with this overweight for quite a long time but after joining Possible I didn't just lose weight, I could gain a new confidence and my skin looks glowing now.
Also, the other best thing was that the diet helped me improve my Thyroid condition, which is in itself a great victory for me.
Q5) What is your take on Superfoods?
As the name says itself Superfood they are really super! They contain major nutrients required by the body and still manage to taste good.
They changed my view that healthy foods can't be tasty.
Get FREE Health Consultation Today!
Q6) Your 3 tips for weight loss
  1: Follow your dietician

  2: Be regular with your diet and meal plans

  3: Be positive
Next Read:CA Srinivas Lost 22 Kgs and Controlled Diabetes & Cholesterol