Bangalore based Suhail Ahmed's life changed for good after joining Possible. The 35-year-old corporate executive lost 20.4 kgs in a matter of 6 months just by eating nutritious and wholesome foods.
Below we share Suhail's weight loss journey and his experience with Possible.
Life before Possible
Talking about his health and his weight loss journey with Possible, Suhail said, "Though my weight was increasing, I had no health problems. But I used to become breathless quite often earlier. But after losing weight, that issue vanished. I followed the method proposed by my dietitian. It really helped me to lose weight within the stipulated time frame. I am really happy that I joined Possible before any medical problems cropped up".
Experiencing success with Possible
Sharing his experience with Possible, Suhail added, "Possible helped me to eat the right foods at the right time. When I tried other weight loss programs, I never used to eat the entire day except for the evenings which led to weight gain and increased body fat.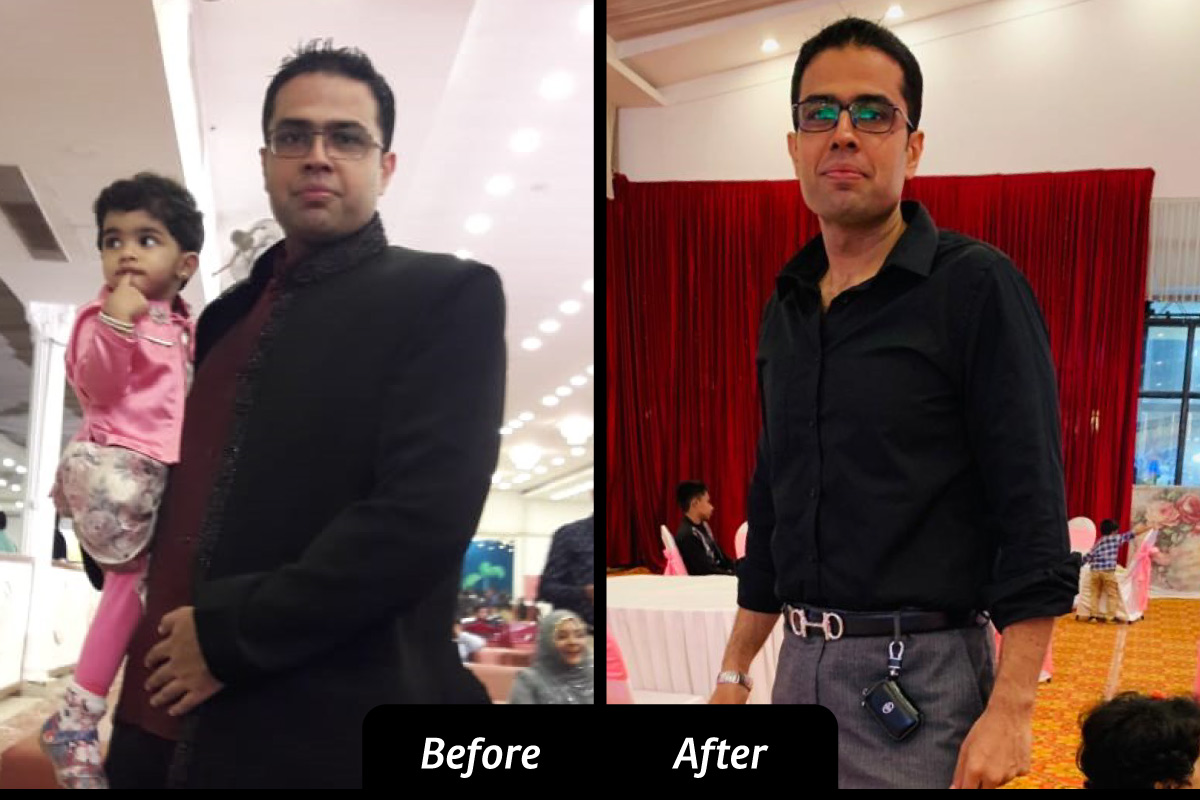 Possible never encouraged starvation. In fact, they ask you to eat food six times a day. This has helped me to lead a healthy lifestyle. Now I am passing the 'Possible knowledge' to my family and friends".
What Suhail liked about Possible
"Possible is quite organised. They create diet plans to suit every individual's needs and this paved the way for a healthy weight loss. Bigger goals are broken into smaller goals so it becomes doable. Their mobile app is also very user-friendly and the timely follow up from the dietician also motivates you to achieve a certain target.
Various things were tried out in my program, for e.g. During Ramadan, fasting was a challenge however my dietician designed my diet chart in such a way that my weight remained the same. Another example is eating cheat meals. Even after meals, I was able to get back to the same weight within the next couple of days", he added.
Losing 20 kgs and the aftermath
Talking about his weight loss journey, Suhail said, "After losing weight, I am really happy and I have purchased a maintenance package from Possible for another 6 months so that my weight does not increase. I get a lot of compliments from my family and friends about my weight loss
My health has improved significantly and I am able to play with my 2-year-old twins effortlessly. Earlier, I was very self-conscious about my weight but now it is gone. My confidence has increased manifold.
My fitness level is the same as I used to work out in the gym. Despite the weight loss, I did not lose my strength which is the key to my success".
Suhail's take on superfoods
"Superfoods taste great and eating even small quantities is quite filling. My favourite superfoods are Quinoa Balls, Seed Cocktail and Trufibre which are really delicious".
Suhail's 3 tips to weight loss
Hard work – Keep working hard and do not deviate from your target. Exercise regularly and follow the food pattern to a T.
Support – Seek support from your family and friends. Visit a nutritionist for a suitable diet plan. These two are vital for weight loss.
Dedication – It truly depends on you/individual who has joined the program, whether you are committed to your own health and you want to look happy and confident. Dedication can change everything.