A recent picture of Fardeen Khan went viral and all for the wrong reasons: his tremendous weight gain!
With numerous tweets and counter-tweets on body shaming, Fardeen Khan's weight gain has ensured he embraces the limelight again.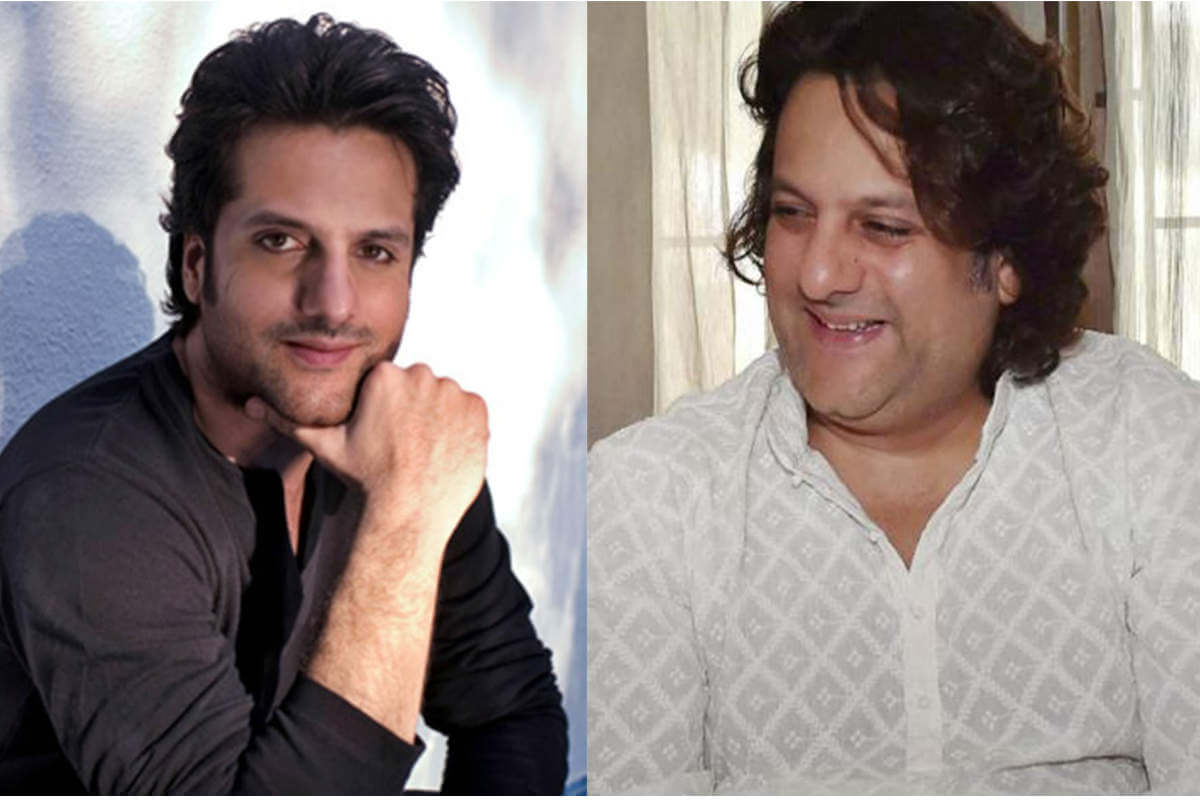 However, most of the Tinseltown celebrities have been in the news for staggering and sometimes shocking weight loss.
Let us look at 18 such celebrities weight loss stories that are very inspiring.
1.Kirron Kher and Anupam Kher
What if we tell you that a 60-year old woman lost half her age worth of weight? We are talking about India's Got Talent Season 7 judge and politico Kirron Kher who lost 30 kilos! Shocked?
You would expect some fancy diet or workout regime that would have worked for her, right? According to her, Kirron Kher's weight loss diet included simple home cooked food and her political work kept her active enough.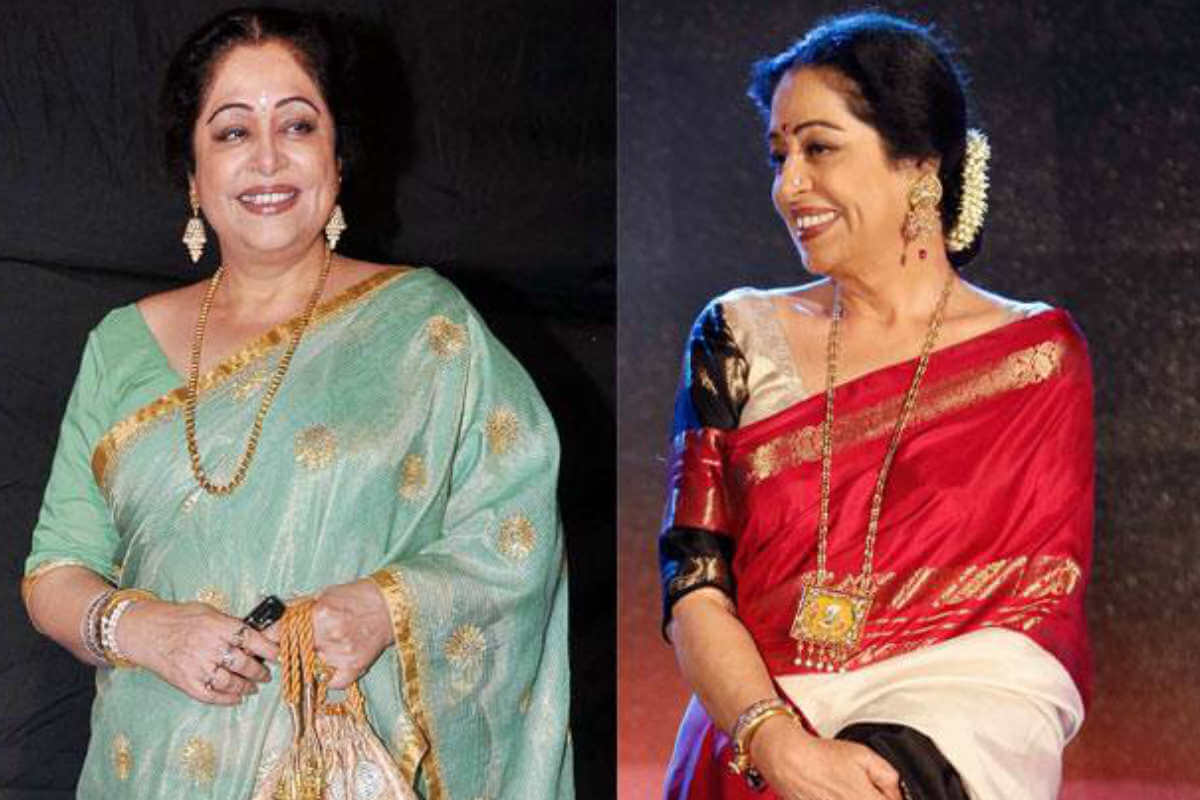 Soon on the heels of her weight loss, husband and veteran actor Anupam Kher also lost 15 kilos! Guess, a family that decides on weight loss together is definitely healthy together.
2. Anant Ambani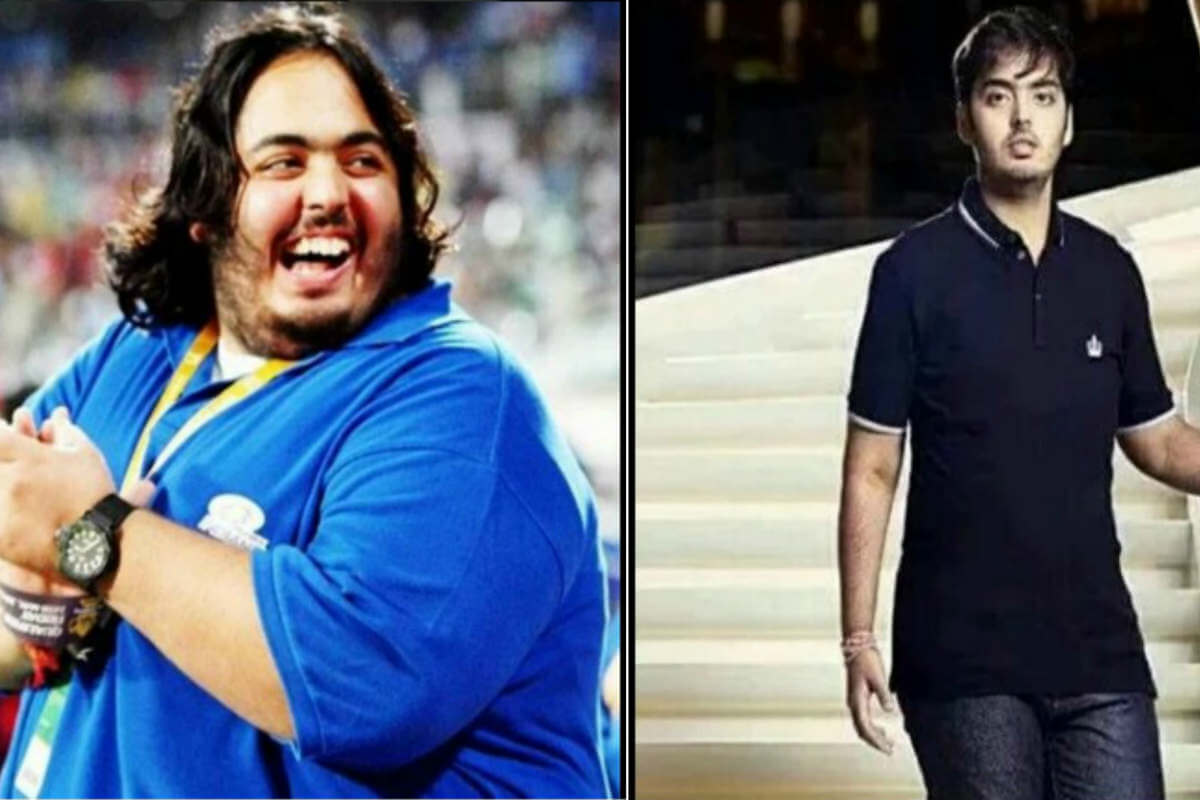 Anant Ambani's 108-kilo weight loss in 18 months shocked the entire nation a short while before.
This 21-year old lost oodles of weight and undertook this weight loss as his 21st birthday gift.
This is how the Ambani scion succeeded in losing all that weight and gaining tons of media attention. We likey his slim frame totally!
Get FREE Health Consultation Today!
3. Parineeti Chopra
While the elder sister Priyanka Chopra is painting Hollywood red with her Hollywood projects like Baywatch, the younger Chopra, Parineeti Chopra has her own achievements to be happy about.
Parineeti Chopra's weight loss came as a pleasant surprise especially when she walked the IIFA 2015 red carpet.
In an interview, she revealed how even after eating right and by not starving herself, she couldn't lose weight.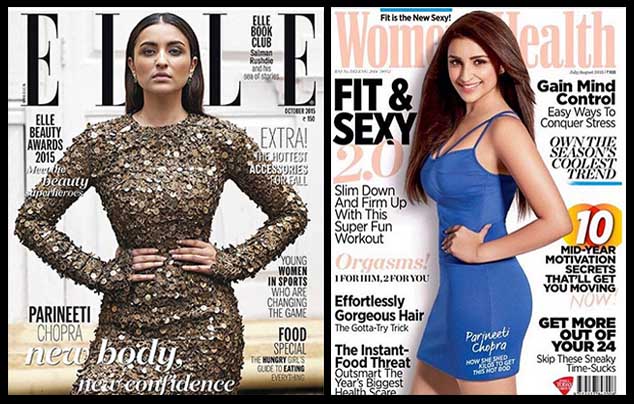 However, a physician revealed that allergy to certain foods made her gain weight. Read more about her weight loss routine here.
4. Adnan Sami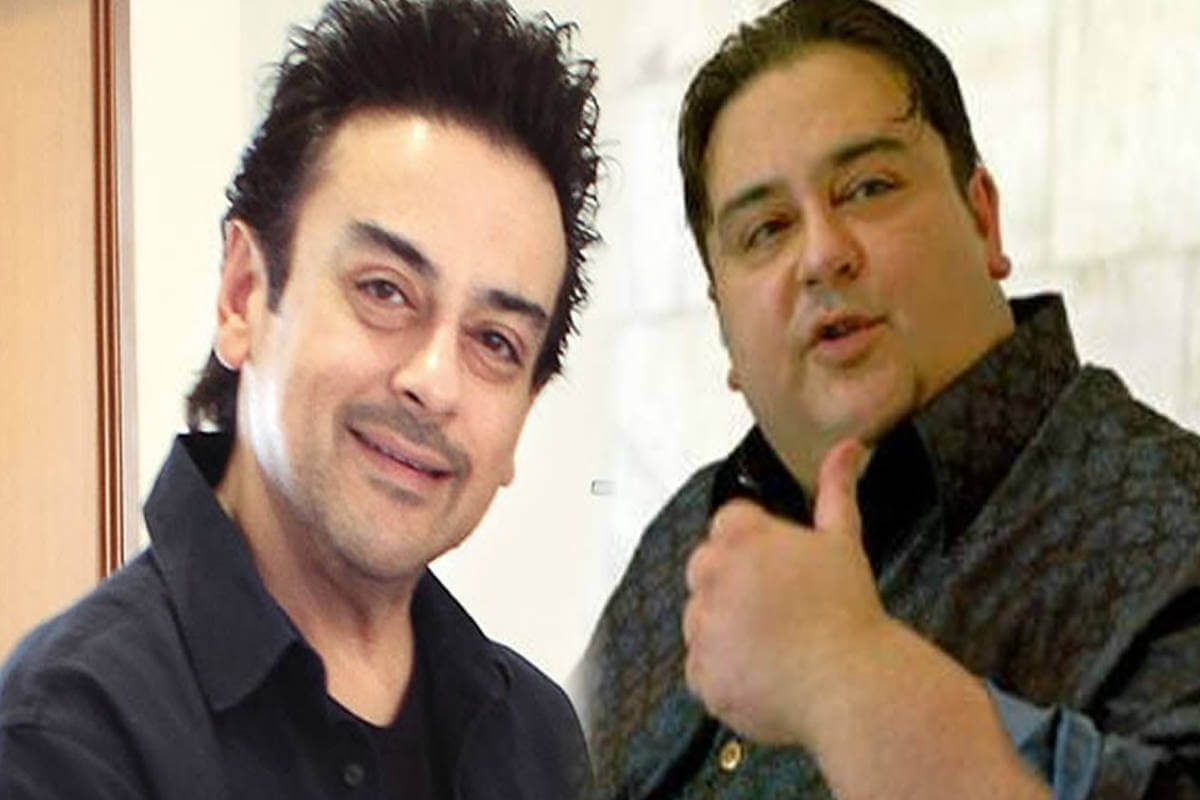 Adnan Sami's weight loss can be adjudged as one of the most shocking of all times. From being morbidly obese at 206 kilos, he came down to 76 kilos.
He consulted a nutritionist in Houston who started with analyzing with his eating pattern. Being so obese, he couldn't do any exercise.
 2 months on a high-protein-no-oil-no-sugar diet and 40 kilos later, he started with the exercise to speed up weight loss. It has been 3 years and he is still his lighter self! One inspiring weight loss story this.
5. Bhumi Pednekar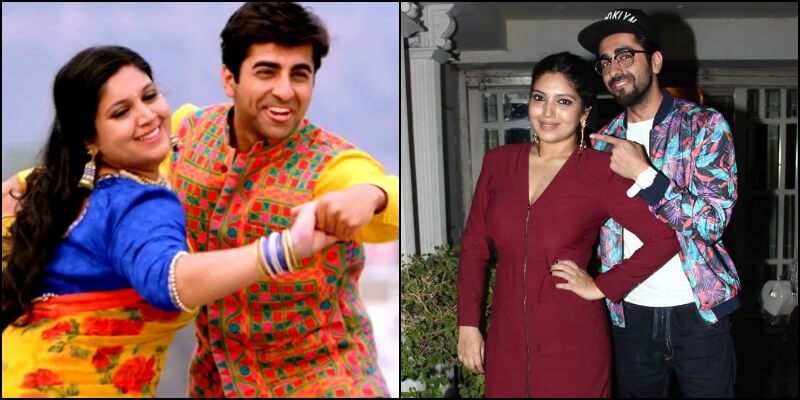 Remember Ayushman Khurana's obese wife from the movie Dum Laga Ke Haisha? It was played by erstwhile assistant director Bhumi Pednekar.
After landing the role she had to gain 15 kilos for the role. However, her biggest battle started after the movie when she embarked on her weight loss journey.
Here is how the chubby actress slimmed down and became her petite pretty self.
6. Aishwarya Rai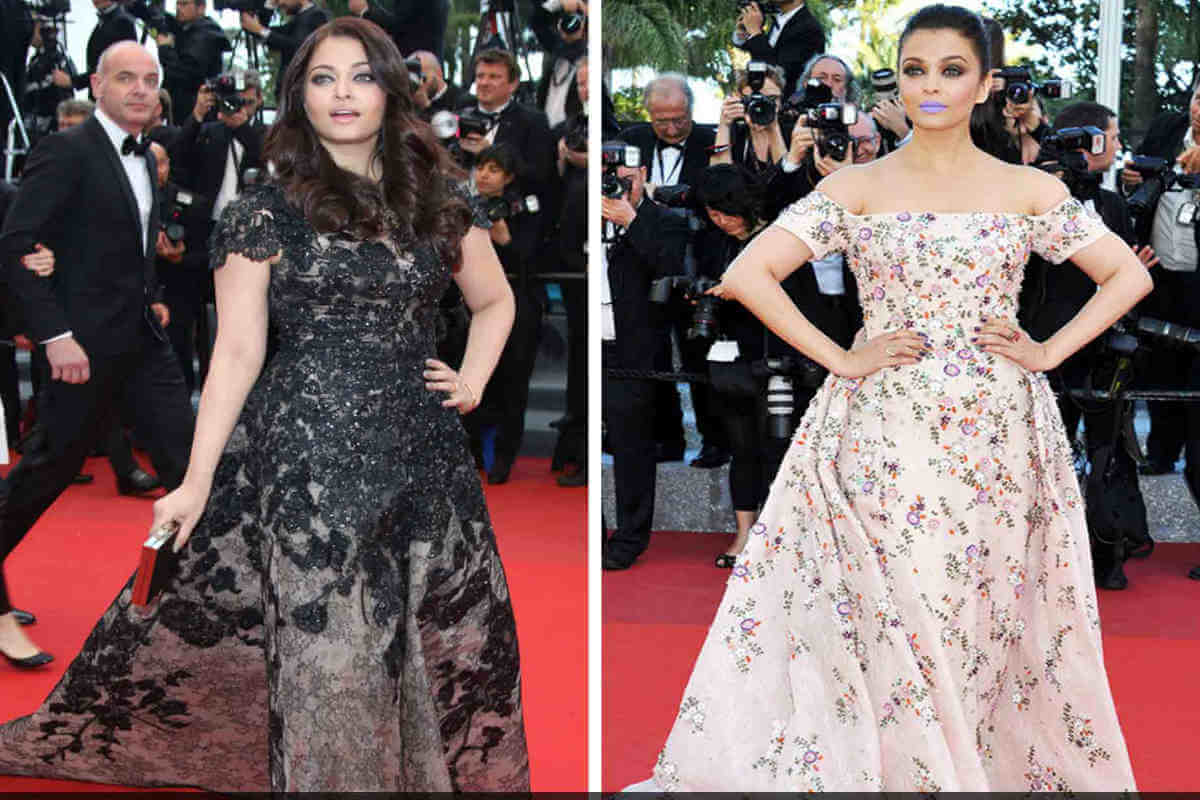 Beautiful Aishwarya Rai was in the news for her tremendous weight gain after childbirth.
However, the queen bee took it up as a challenge and got her previous self back.
Read her weight loss regime here in detail. Now she is creating ripples internationally with her interesting make-up choices.
7. Sonakshi Sinha

Sonakshi Sinha's entrance in the film world made a lot of noise since she was the daughter of a veteran actor and she was launched opposite Salman Khan.
However, the now-svelte actress had to really sweat her love for junk food and sedentary lifestyle out! She lost oodles of weight and started looking like a million bucks
8. Arjun Kapoor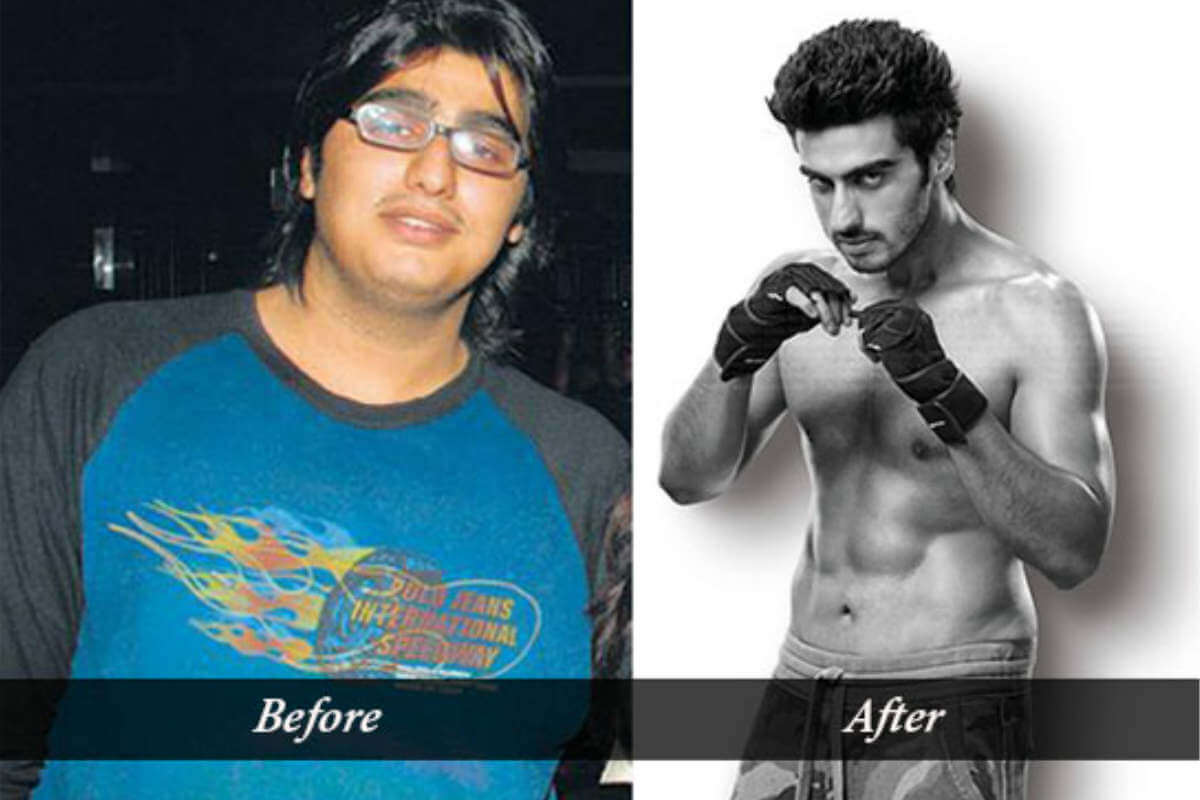 Boney Kapoor's son may have stormed the scene with Ishaqzaade but his weight loss story is truly inspiring.
Arjun Kapoor weighed a massive 140 kilos to a normal 87 kilos. Here is how he achieved this mean feat.
With such great weight loss, he managed to turn heads and also graduate from being an assistant director to an actor himself.
9. Kareena Kapoor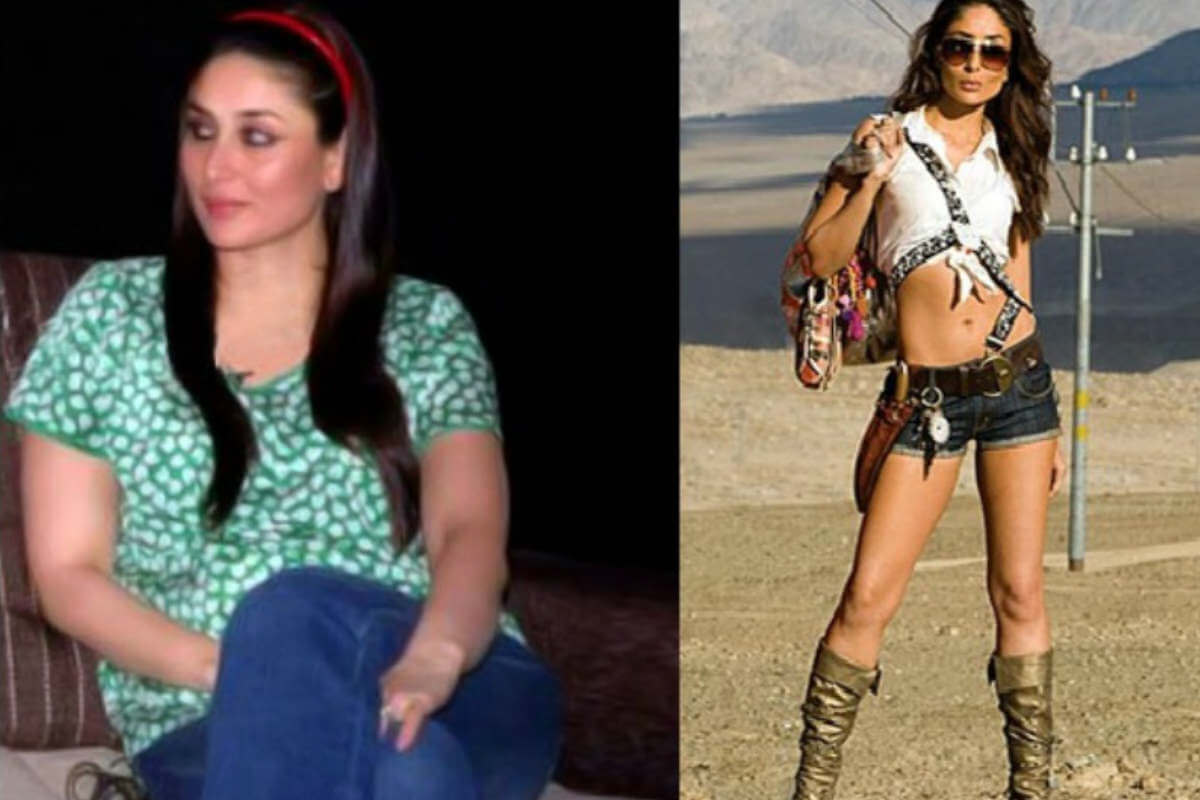 Close on the heels of Arjun Kapoor is another Kapoor who had grabbed headlines for a reported '0' figure.
We are talking of Kareena Kapoor.
Eating healthy and locally grown produce, doing yoga and being disciplined helped Kareena trim her frame and look the gorgeous self she is now! Worth emulating for sure.
10. Sonam Kapoor
Faulty diet and lack of exercise made Anil Kapoor's daughter gain obscene amounts of body weight.
However, she immediately took stock of the situation, got herself a trainer and lost 30 kilos to be close to the fashionista that we know of now.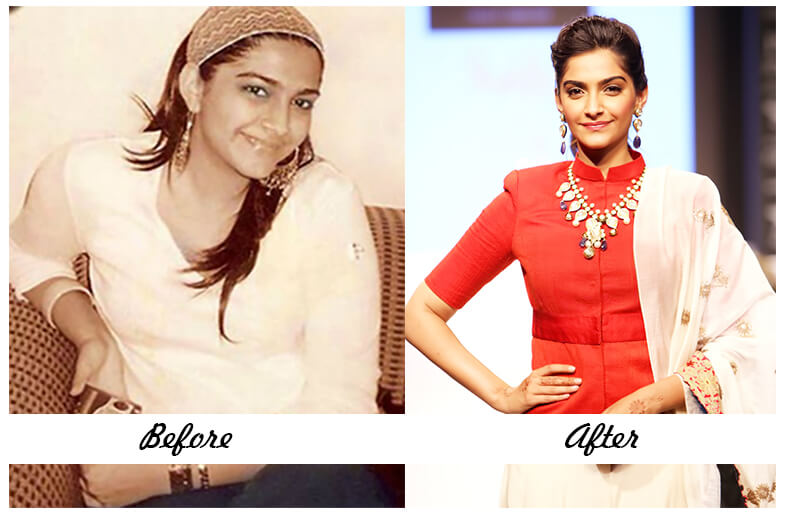 Read more about Sonam Kapoor's weight loss journey.
Get FREE Health Consultation Today!
11. Alia Bhatt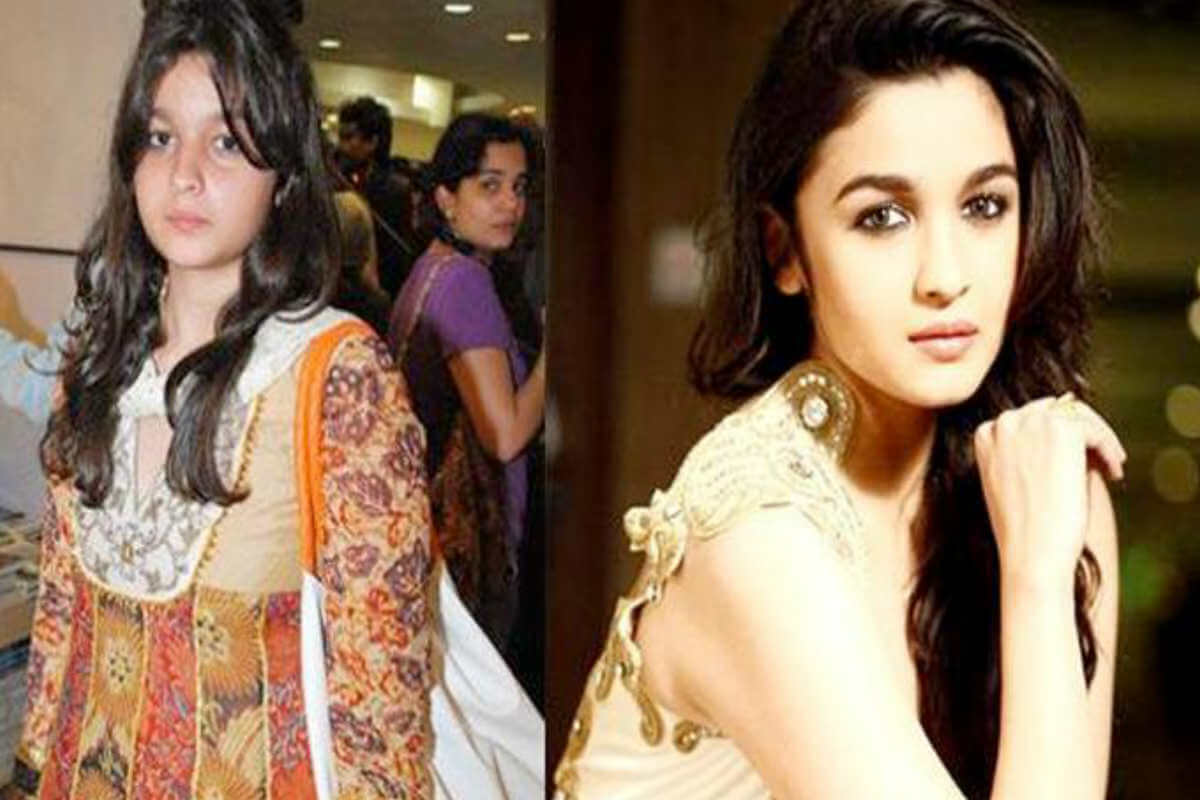 The Udta Punjab star was not genetically blessed with a petite frame.
Back in her days when she had not tasted stardom, she used to love her junk foods and lazy lifestyle which resulted in her being 35 pounds overweight.
Then came along an offer to star in a movie and she immediately started on a weight loss regime which involved high-protein-low-carb diet.
Not just that, she embraced exercise and the stunning results are for all to see.
12. Zareen Khan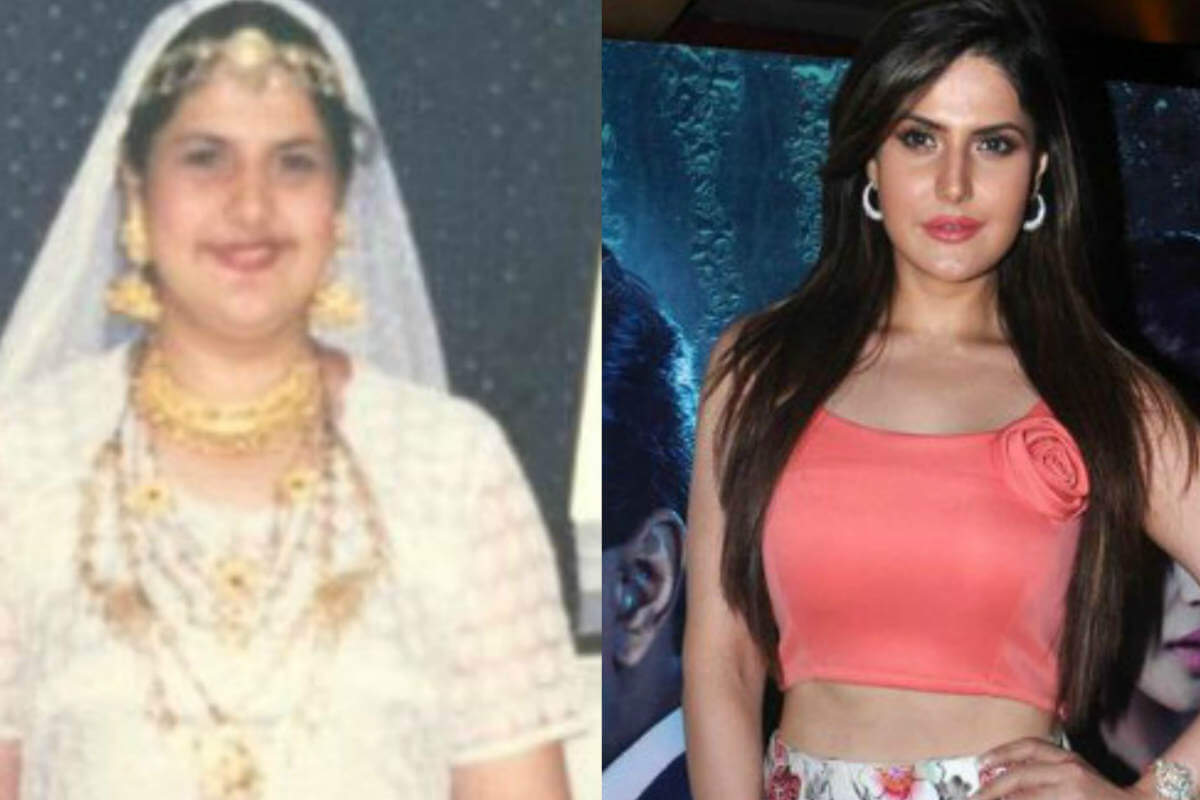 Most of the Bollywood celebrities should be indebted to diet and exercise for turning their life around.
Another such actress to have shed weight is the gorgeous Zareen Khan.
From weighing 100 kilos in her childhood, a determined diet and exercise regime got her weight down to 57 kilos.
Binging on junk foods and a laidback attitude is what she blames for the extra pounds on her.
Now those are history as the self-confessed fitness freak believes in keeping fit always.
13. Shilpa Shetty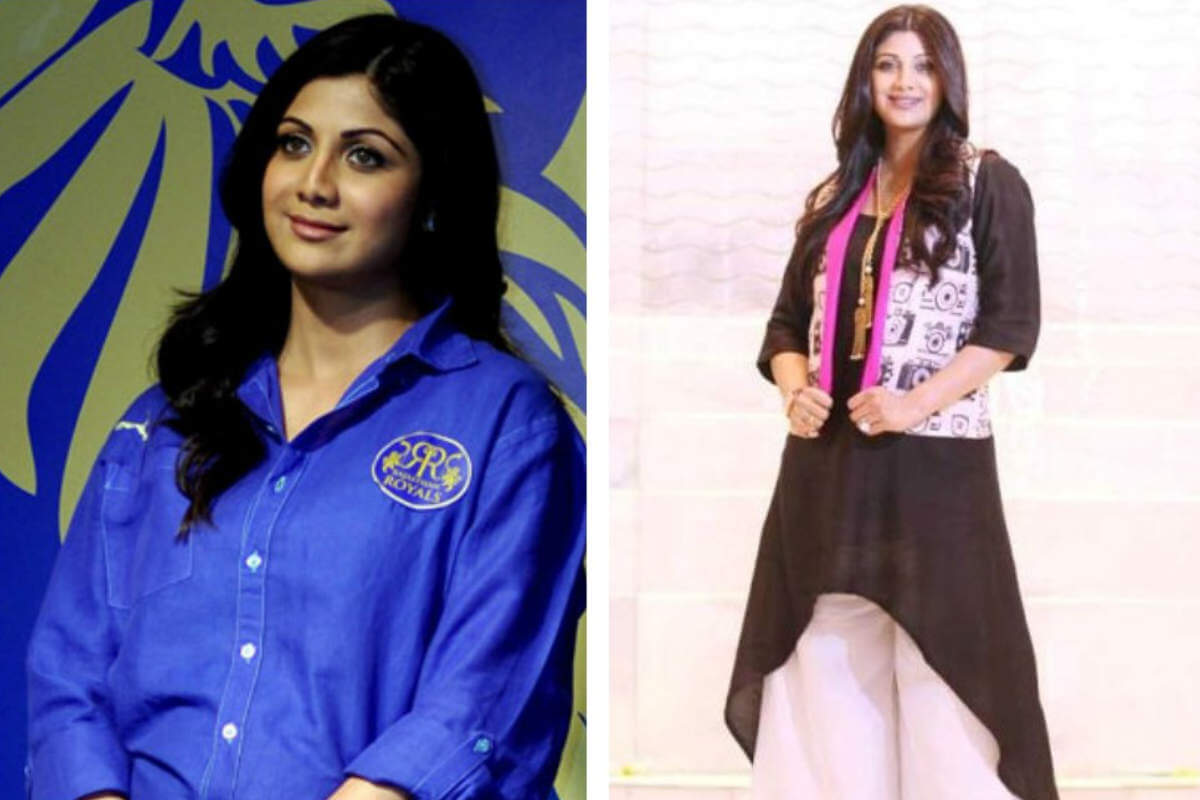 You would be surprised to see this leggy actress;s name here but she had gained weight for her pregnancy.
After she delivered her son Viaan on May 21st, she embarked on a gradual weight loss journey.
The result, she lost 14 kilos of post-delivery weight. According to the actress, she started slowly by cycling and walking. She even ate a strict diet after the necessary lactation period.
She is a staunch follower of yoga and according to the latest news, she will be conducting yoga classes in Madrid for the upcoming International Indian Film Academy (IIFA) awards in Spain next month.
14. Karan Johar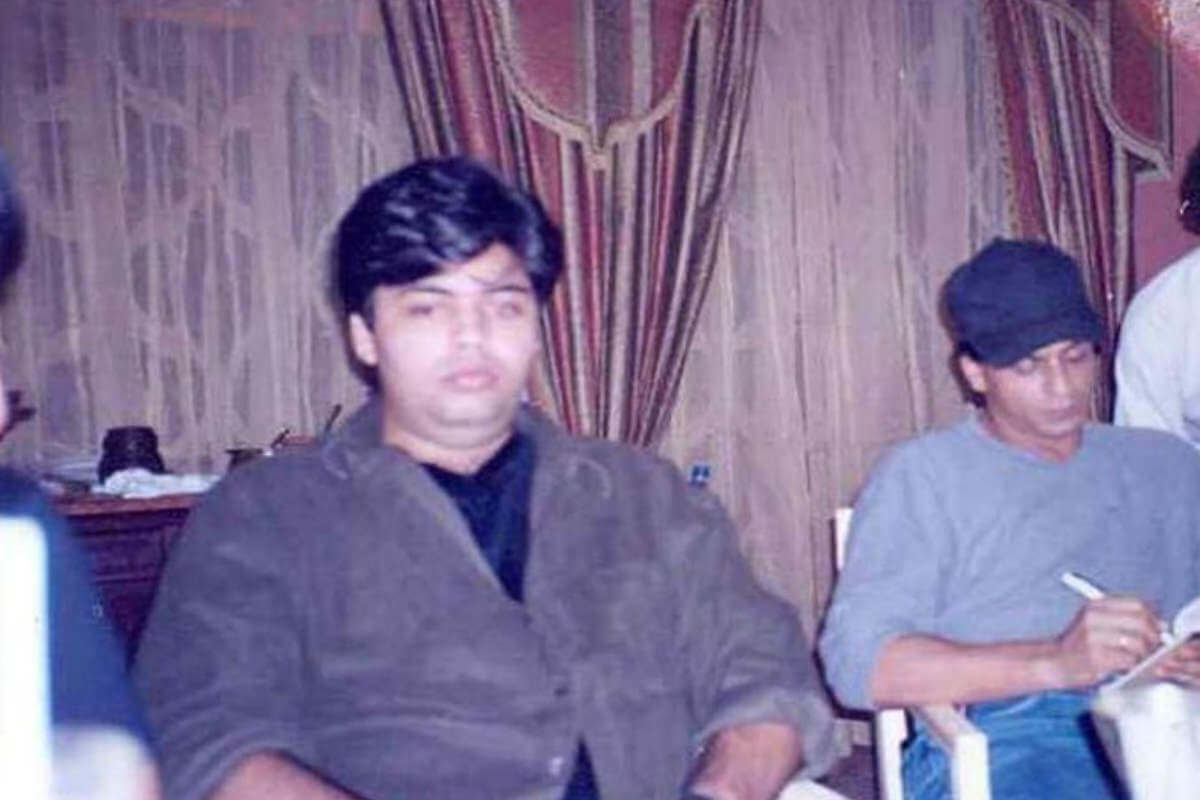 The suave filmmaker was not always this lean! He used to weight a shocking 120 kilos in his teens. Recently he posted a picture of himself alongside a young SRK in his chubby best.
Apparently, he saw himself on TV and that is what motivated him to scorch that extra weight.
Filmmaker Karan Johar ushers in his 44th birthday on 25th May 2016 looking every bit healthy! 
15. Esha Deol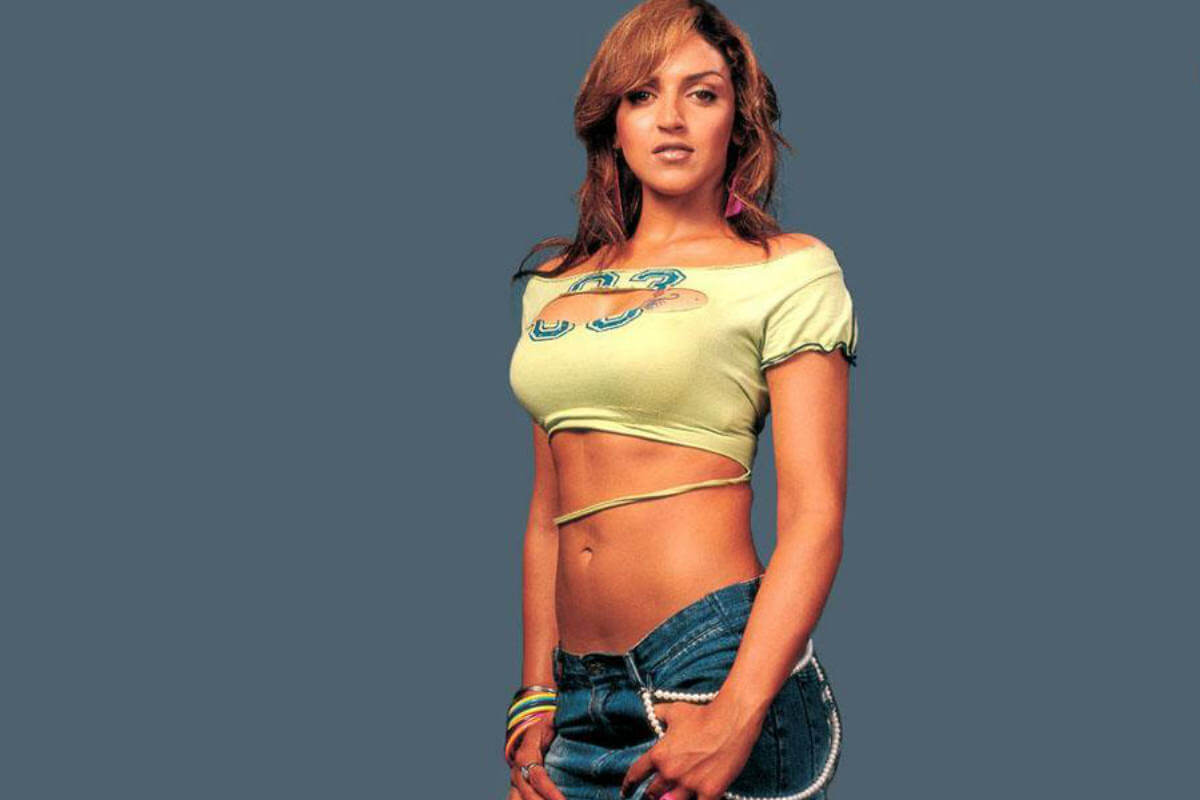 Esha Deol shocked everyone alike with her athletic biker girl body in the movie Dhoom.
The actress slammed for still carrying the baby fat in the movie Koi Mere Dil Se Pooche, underwent a grueling 2-hour workout schedule every day along with a strict high-protein diet.
16. Siddharth Mallya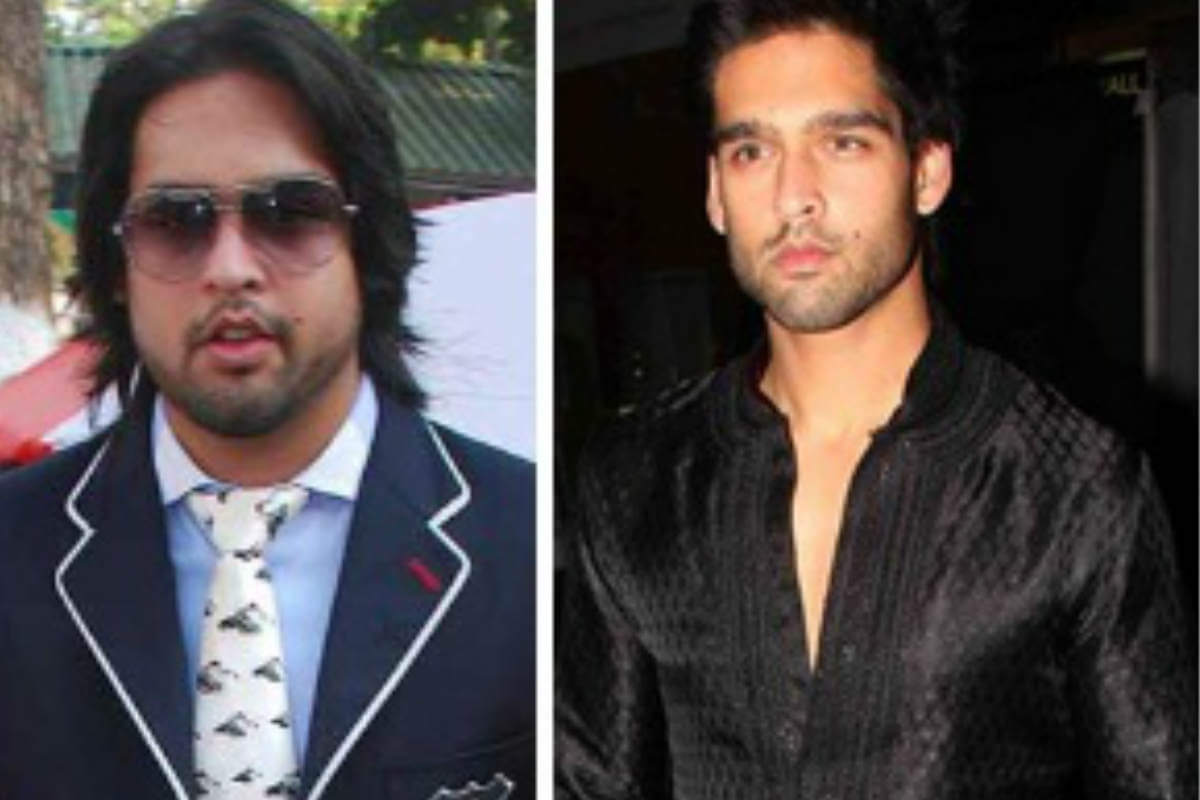 Notorious Vijay Mallya's son was not always a hunk like he is now. Seems difficult to believe, have a look at his old picture.
The fallen Kingfisher empire's scion was quite a chubby guy to begin with. Soon he turned into a fitness freak and the result is for everyone to see!
17. Jackky Bhagnani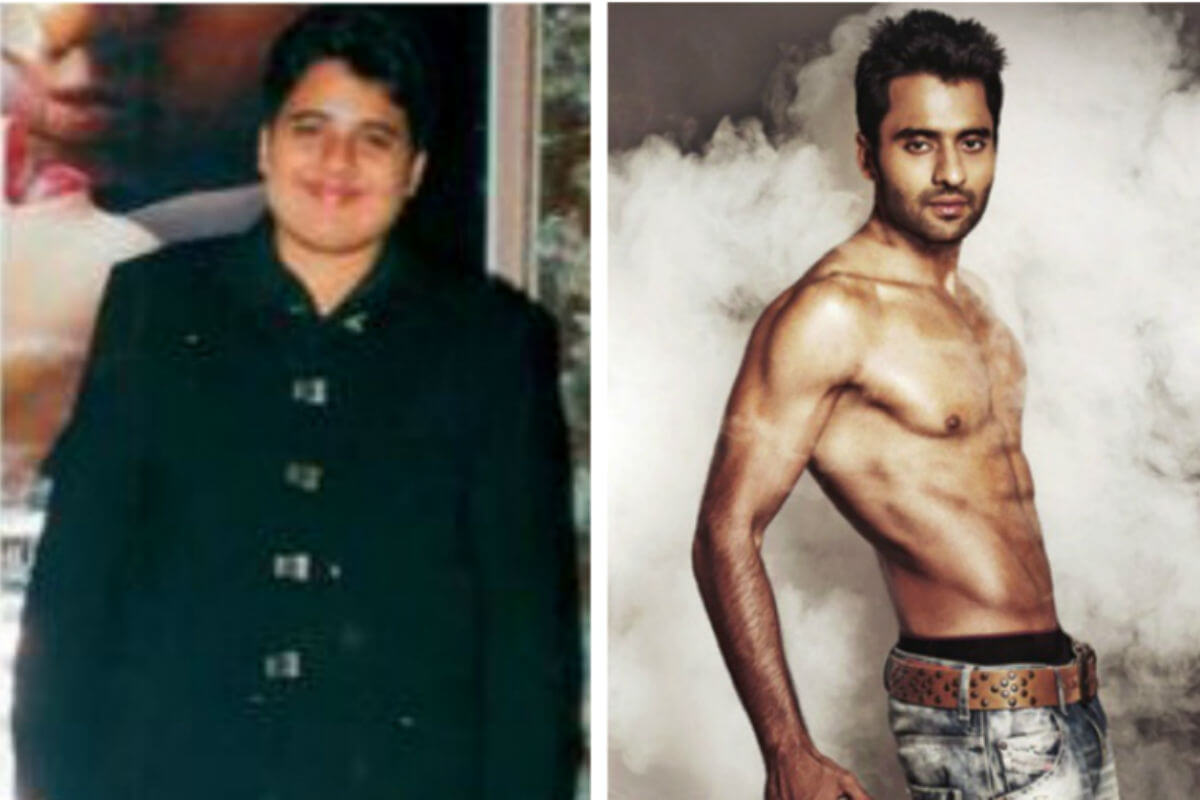 Jackky Bhagnani has come a long way to now flaunting a chiseled body. In his childhood days, Jackky used to weight 130 kilos.
From there on, a strict diet consisting of high-protein foods and disciplined workouts for 2 years made him lose close to 20 kilos.
18. Kunal Roy Kapur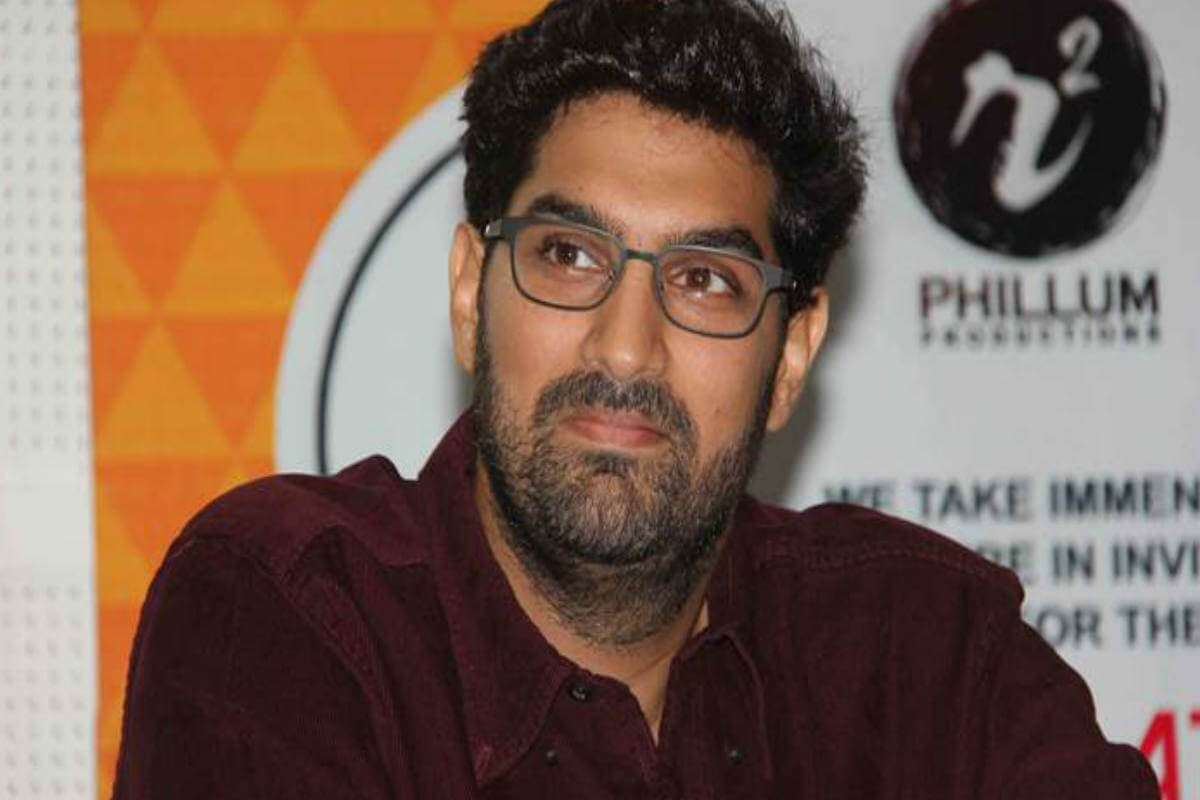 The Kapur brother, always known for often time comedic supporting characters, was always chubby until he decided to lose the extra baggage.
After losing 20 kilos post-Delhi Belly, the actor sports a much trimmer and leaner frame than before!
So much weight loss inspiration to be had here!
Get FREE Health Consultation Today!