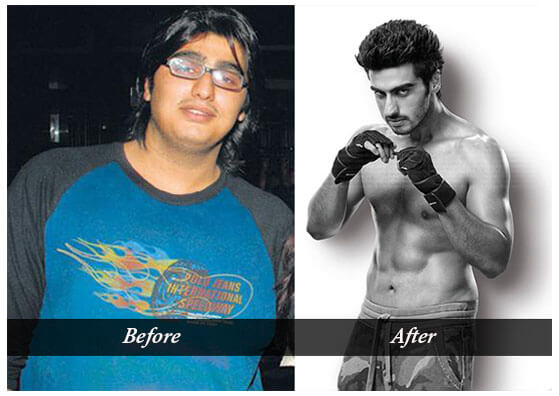 Arjun Kapoor, the macho debutant in 'Ishaqzaade' has made it to zillions of hearts with his spellbound physique and stud looks.
However, it is inspiring to know that he was a flabby kid and weighed 140 kilos before his Bollywood entrée.
Table of Contents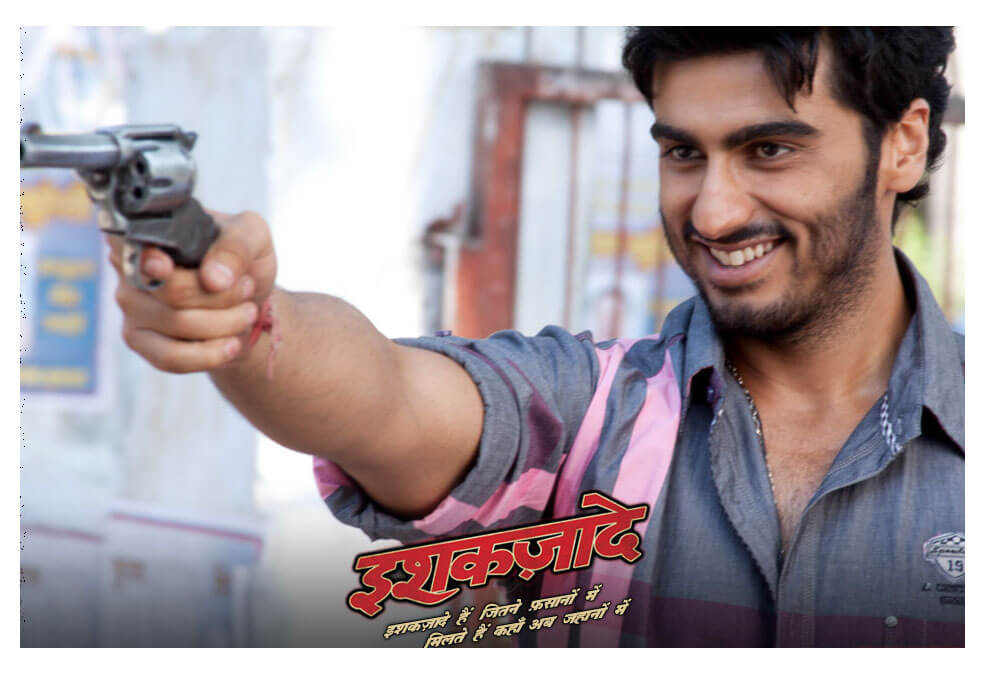 Arjun went through a tough struggle with his super extra pounds, so much so that, he couldn't fit into any airline seats.
He worked as an assistant filmmaker in movies like Kal Ho Na Ho and Salaam-e-Ishq. But, he was quiet, not satisfied being off-screen as he aspired to be a superstar that he is now!
The junior Kapoor was highly motivated and guided by Bollywood fitness pro Salman Khan. He followed a disciplined diet and workout plans.
Get FREE Health Consultation Today!
He lost 10 kgs in a month's time, which was due to water loss and unhealthy. However, his journey got tougher after that.
Not giving up and self-belief are the biggest challenges that helped him to achieve a chiselled six-pack.
Finally, after 4 years of tussling weight loss journey, he successfully transformed himself from being sloppy 140 to sexy 87. I am sure it wasn't easy, but it wasn't impossible either. If Arjun Kapoor achieved it all, you too can do it!
Possible Recommended Read: 7 Amazing Dairy-Free Calcium Supplements For Your Diet!
The Ultimate Diet Plan
Arjun started making small healthy choices for food. He switched from white bread to whole wheat brown bread, whole egg to only egg whites and preferred roti's over rice.
So cut down on dessert cravings and demanded fruits instead. He completely avoided fast food and included wholesome vegetables into his diet.
All these changes were made one-by-one so that, his body could adopt a healthy lifestyle.
For Breakfast, he ate brown bread toast, four to six egg whites with an egg yolk. At lunch, he was served bajra roti or atta roti, dal, sabzi and chicken.
To end his day with protein, he had fish or chicken with rice. He also included protein shake in his regular regime!
Celebrating Cheat Days
A cheat day can boost your metabolism to a higher level.
Every Sunday, the actor enjoyed his cheat day by eating lavishly and bunked the gym. This helped him in a lot of ways to overcome his temptation and rejuvenate himself in intervals.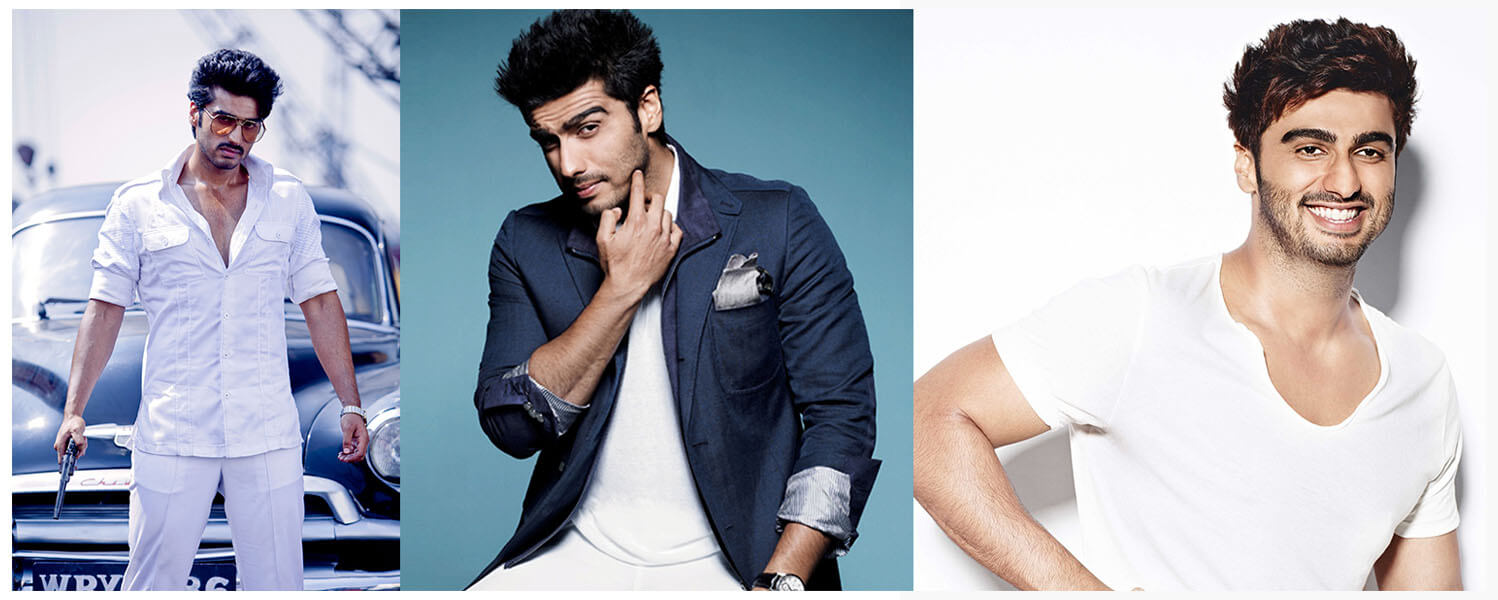 Fitness Training
Arjun followed regular workouts for 6 days a week without complaints. He targeted on achievable goals of losing 2 kgs every month and challenged his own goals.
He lost 22 kgs in the first year and then started his Crossfit and heavy weight training to build muscle and tone his body.
For Gunday's casting, his trainer – Harry Ranson made sure Arjun worked out five times a week for 60-90 minutes each day.
His fitness training included weight training, cardio exercises, circuit training, Crossfit training, bench press, squats, deadlifts and pull-ups.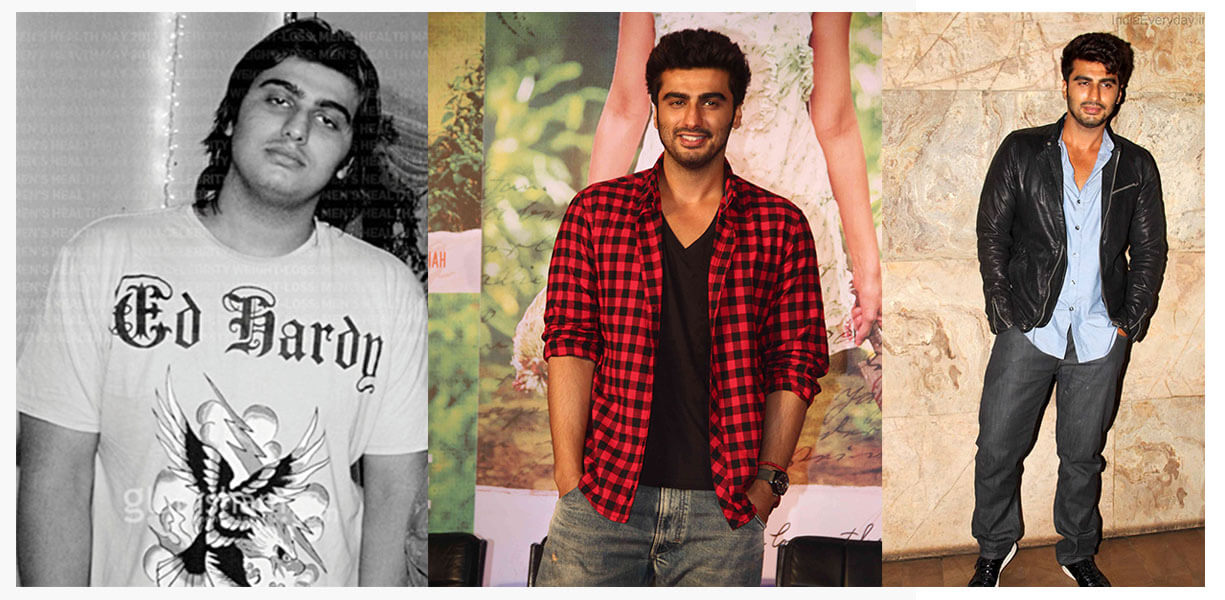 Supplements Intake
Supplements are not replacements for a diet! In fact, it essentially supports the diet we eat. Apart from a healthy diet and rigorous workouts, Arjun also consumed supplements to get vital nutrients.
He took multi-vitamins, Liv 52 and fish oil in the morning. He consumed liquid BCAA during cardio and Whey protein post workouts.
At nights, he had Casein Protein to accelerate his metabolism. This helped to build his muscles and get in perfect shape!
All we need is Arjun Kapoor's willpower to lose 50 kilos and be stunning like him!
FREE CONSULTATION with a Possible Nutritionist