Medical Reviewed by Shanmukha Priya, M.Phil and Ph.D. in Food Science and Nutrition
There are numerous fiber-rich foods on the planet that nourishes our body for better health, growth, and development.
As nutritional deficiency would lead to major health risks, it is important to identify the nutrients of foods with their food groups and classes. After all, health is so important that we should take care of all necessary steps towards well-being.
We've presented our readers with numerous superfoods in our blog to clarify readers' concerns about a healthy lifestyle, natural weight loss, health disorders, etc.
Fiber is one such food group that needs to be included in our everyday diet. Here we bring you the importance of fiber and the fiber-rich foods available for consumption. 
In this article, we provide a list of fiber-rich foods — explaining how much fiber each food has — to help people boost their daily fiber intake.
Are you sure your body is fit?
7 Quick Fiber-Rich Food Facts To Begin With:
Fiber is essentially a carbohydrate.

It is either soluble or insoluble.

Dietary fiber is plant-based food.

Fiber-rich foods contain polysaccharides.

Foods with rich fiber have numerous benefits since it gives various positive health effects.

Fiber foods will take longer to chew and digest, hence keep you full for longer and thereby helps in weight loss. 

Cooking or drying will not remove fiber from food.
The two types of fibre are soluble and insoluble fibre. For a healthy body, humans need to get both of these fibers.
Soluble Fiber
Soluble fiber

gets dissolved in water or digested.

It combines with fats and flushes them out of the body, thus lowering the LDL (bad)

cholesterol

.
Importantly, it is the soluble Fiber that feeds the gut bacteria in the intestine – the bacteria which keeps your digestive system healthy.
Insoluble Fiber
Insoluble fibers help in

hydrating

and moving waste from the intestines thereby preventing constipation.

It is also responsible for the feeling of fullness or satiety.
Viscous/soluble fiber and weight loss
Viscous fiber uses water or fatty acid in your stomach to form a gel-like substance that sits in the gut. Due to this gel-like substance, emptying of the stomach slows down.
It also takes longer to digest and absorb nutrients, all of which prolong feeling of fullness and reduce appetite significantly. 
Compounds like beta-glucans (found in oats), mucilage, pectins, gums, and psyllium are present in high fibre rich foods.
And we have the specific information that would possibly help in effective weight loss through fibre diets.
A review explains how the viscosity of the fibre plays a vital role in reducing the appetite by showing that 39% of fibre diets helped to feel full while only 22% of the fibre diets helped in weight loss.




Source:

https://www.ncbi.nlm.nih.gov/pmc/articles/PMC3257631/
Beans, carrot, sprouts, flax seeds, orange, apple, guava, and oats are good sources of viscous fibre.
Eating foods that are rich in viscous fiber is obviously highly recommendable. Inclusion of fibre rich foods in your diet needs to be lasting in order for weight loss effects to last. 
1. Wheat Bran  (44.6g in 100g)
Wheat Bran is loaded with fibre. The best way to start your day would be having wheat bran cereal with chilled yoghurt and tasty berries.
2. Chia seeds (34g in 100g)
Chia seeds contain all nine essential amino acids including the ones that we can't produce on our own. These amino acids are necessary for building muscle. Chia seeds are also loaded with calcium, potassium, and phosphorus.
They are easy to add to smoothies, yoghurt, oatmeal, salads, and many other foods. You can even make chia pudding and enjoy it.
3. Cooked French beans (8.3g in 64g)
French beans are loaded with fiber. 
Serve them steamed and seasoned with lemon zest, lemon juice, and a sprinkle of sea salt, or stir-fry them with ginger, garlic, and honey for a sweet-and-salty version.
4. Raspberries (7g in 100g)
These are sweet, little, juicy, and a tasty way to help you to meet your daily fibre goal.
All the little seeds in raspberries might be annoying when they get stuck in your teeth, but that is where the bulk of the fiber comes from in this fruit.
Although delicious when raw, you can blend them for a beautiful raspberry and oats smoothie bowl or mash them to make raspberry chia seed pudding.
5. Blackberries (8g in 128g)
Full of potassium, vitamin A, calcium, and vitamin K, blackberries are a relatively low-sugar fruit (only 7 grams per one-cup serving) to add to smoothies.
Add them in desserts, mix with plain yoghurt, or snack them by grabbing a handful.
6. Lentils (8g in 100g)
Not only do lentils have plenty of fibre, but they are also relatively simple to cook.
7. Chickpeas (8g in 64g)
What could be better than hummus for a creamy dip?
Hummus is loaded with fiber and protein. You can also pop crispy baked chickpeas in your mouth when you crave something crunchy.
8. Pears (5.5g in 1 medium size)
The next time you decide to grab a juicy pear, don't peel off the skin. 
Most of the fibre in fruits is found in their skin, so you can miss out on the good stuff by peeling them.
Start your day with a bowl of mixed fruit salad or grabbing a pear or even feel that fibre rush in the morning by having a bowl of oatmeal with pears.
9. Avocados (9.2g in 1 medium size)
Avocados are packed with fibre and healthy fats. They help lower cholesterol and reduce the risk of heart disease.
10. Coconut (7.2g in 80g)
Coconut has a low glycemic index and is easy to incorporate into your diet.With four to six times the amount of fibre as oat bran, coconut flour and grated coconut are great ways to add healthy natural fibre to your diet.
11. Cooked Quinoa (5.2g in 128g)
The fact that it is easier to digest and gluten-free pushes quinoa over the ultimate fibre food edge.
Quinoa is also high in other essential nutrients, such as iron, vitamin B6, potassium and magnesium.
So start including these fiber-rich foods in your cart today to easily increase the fibre intake in your diet.
4 Ways How High Fiber Foods Help with Weight Loss
Fibre rich foods can help you with weight loss efforts or maintain a healthy weight.
1. It keeps the stomach full
Fibre rich foods help you bulk up on dietary fibre which increases the satiety and thus limits the calorie intake and hence promotes weight loss.

A high-fibre meal takes very long to be chewed, so you eat less. 
They also take a long time to digest, very slowly releasing sugar into the bloodstream, so you feel fuller for longer.
2. Reduces fat storage
Dietary fiber (insoluble fiber) basically helps in flushing the fat out of the body. High fibre foods also tend to have fewer calories and are rich in antioxidants and micro-nutrients. 
Soluble fibre forms gel inside the gut and this gel formation reduces the rate of sugar absorption into the blood and hence lowers the blood sugar level. This, in turn, lowers insulin levels which help in reducing stored fat (triglycerides) in the body.
3. Reduces body inflammation
High fibre foods are known to help beneficial gut bacteria, which release certain substances that reduce the levels of body inflammation. One of the major impacts of inflammation in the body is that it reduces the effectiveness of the weight control hormone, Leptin.
4. Reduces appetite
The soluble fibre in the high fibre foods forms a jelly like substances. This gel then covers the gut and slows down the process of stomach emptying. This also increases the time of digestion and hence reduces the appetite.
Eight diet tips to increase your fibre intake
Looking for fiber supplements? We bring to you the following tips to increase your fibre intake through our daily diet.
Instead of drinking fruit juices, opt for whole fruits. If possible, eat the skin too.




Start any meal with a portion of salad. This usually takes you 10 minutes to eat, so you can limit your intake of food by eating a salad.




Refrain from eating refined flour and choose whole grains such as whole wheat flour.  This means saying a big NO to biscuits, though you can eat oatmeal cookies and whole-grain biscuits as they are high in fiber.




Add a dash of soaked

almonds

, walnuts, flax seeds or fenugreek seeds, sprouts to your meals to increase your fibre content.




Drink vegetable juice or soups before a meal, and eat green leafy vegetables to enhance your intake of fibre.




Adding bran to your flour will act as a natural fibre supplement.

Replace white bread with brown bread and white pasta with whole-grain pasta.

Include oats

in your diet.



10 Health Benefits of Fiber-Rich Food
1. Nutrition and Fiber
The prebiotic fermentable fiber through  its metabolism in the gut flora yields short-chain fatty acids which increases the absorption of minerals like calcium, magnesium, and iron.  Fiber helps absorb nutrients such as minerals, vitamins and therefore captures as much nutrition as possible out of the foods we eat.
2. Dietary Fibre For Digestion:
Fibre combine with food water to form a gel which eases the digestion process. In addition, fibre rich foods containing insoluble fiber which helps with excretion by making the stool bulky.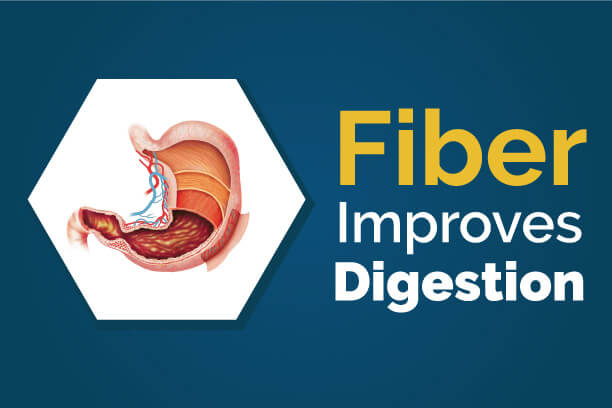 As a result, dietary fibre foods are well known for resolving gastrointestinal issues such as constipation, and other gastric issues.
3. Fiber For Weight Loss:
The slow process of chewing, digestion and sugar absorption, makes you feel full for a longer period, consequently, helping you control weight gain and achieve effective weight loss.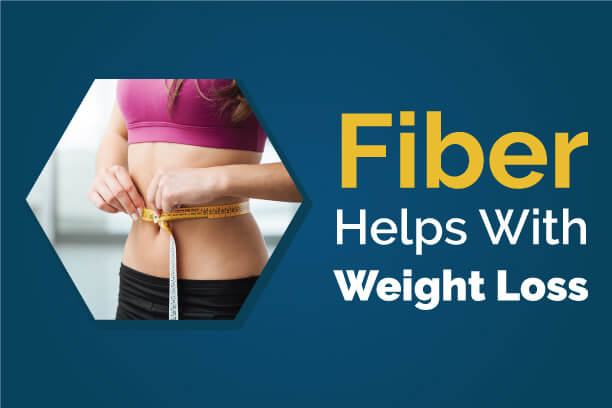 4. Blood Sugar Control With Dietary Fibre:
Fiber controls absorption of sugar into the bloodstream. As a result, it regulates the sudden increase in blood sugar levels.
5. Dietary Fibre For Heart:
Fibre rich foods have the ability to control blood sugar level and also to lower bad cholesterol level (LDL). Fibre rich foods are considered more effective towards improving health of heart and reducing heart risks and strokes.

6. Fiber For Diabetes:
Dietary fibre regulates sugar levels consequently minimizes diabetes.
7. Fibre For Kidney Stones:
Dietary fibre or fibre reduces the risk of formation of kidney stones, by sweetening toxins and also by removing excess calcium and oxalates.

8. Cancer and Fibre:
Most noteworthy, fibre rich foods are low-calorie foods, that help you manage a healthy weight, consequently reducing risks of cancer.
9. Fibre For Skin:
Fiber increases skin moisturization by facilitating melanin pigment.
Dietary fiber filters waste, unwanted fats, toxins, and other impurities from the liver and kidneys thereby cleansing skin which in turn, helps with skin appearance.
Acne rashes, pimple breakouts, skin scarring may be caused sometimes by gastric troubles.
As fibre is very good for digestion and gastrointestinal issues, it helps resolve these problems.
10. Fiber For Hair:
Fibre promotes secretion of melanin pigment improving hair colour, furthermore, it delays hair whitening.
Here is a Fiber-Rich Food Table By Possible's Expert Nutritionist.
| Food Group | Food Item | Amount Of Fiber (g) |
| --- | --- | --- |
| Cereals and Grains | Wheat | 12.5 |
| | Maize | 11.9 |
| | Ragi | 11.5 |
| | Bajra | 11.3 |
| | Jowar | 9.7 |
| | | |
| Pulses and Legumes | Bengal Gram Whole | 28.3 |
| | Red Gram Whole | 22.6 |
| | Black Gram Whole | 20.3 |
| | Green Gram Whole | 16.7 |
| | Lentil Whole | 15.8 |
| | | |
| Leafy Vegetables | Curry Leaves | 16.3 |
| | Tamarind Leaves | 10.5 |
| | Drumstick Leaves | 9.0 |
| | Agathi | 8.4 |
| | Ponnagani | 7.9 |
| | | |
| Roots and Tubers | Carrot | 4.4 |
| | Yam | 4.2 |
| | Sweet Potato | 3.9 |
| | Beet Root | 3.5 |
| | Colocasia | 3.0 |
| | | |
| Other Vegetables | Broad Bean | 8.9 |
| | Peas Green | 8.6 |
| | Brinjal | 6.3 |
| | Drumstick | 5.8 |
| | Onion Stalks | 5.1 |
| Fruits | Sapota | 10.9 |
| | Guava | 8.5 |
| | Dates Fry | 8.3 |
| | Dates Fresh | 7.7 |
| | Amla | 7.3 |
Conclusion 
All varieties of nutrition are essential for good health. But the choices of sources and quantities vary from person to person.
The health issues, physical characteristics and other factors related to different individuals determine what levels and types of nutrition and diet are required for healthy living.
Fibre rich foods belong to essential nutrition classes that should definitely make it your diet. 
You don't have to sacrifice taste for health but use both judiciously and innovatively so that you get the double benefit of good taste and good food.
So understand your health issues, know your body composition, adjust your levels and let the fibre do the rest for you.
'FAQs On Fiber Rich Foods'

1. What foods are high in soluble fiber?

Oat, lentils, peanuts, beans, bran, and barley are rich in soluble fibre.

2. What foods are high in insoluble fiber?

Brussel sprouts, sweet potato, asparagus, strawberries, walnuts are good sources of insoluble fiber. Insoluble fibre helps with bowel movements, reduce pain and inflammation, haemorrhoids.

3. Which type of fiber helps with digestion?

Soluble type of fibre is good for digestion.

4. What does insoluble fiber help with?

Insoluble fibre helps with bowel movements, reduce pain and inflammation, haemorrhoids etc.