The GM diet has been in existence for more than three decades. It was propounded by General Motors to increase the productivity and efficiency of its employees and help them maintain healthy body weight. The diet encourages a person to eat several foods in seven days that translates into weight loss.
What is GM Diet?
Also known as the General Motors diet, it is a diet plan that promises to help you lose 5-6 kg in just a week. The GM diet allows you to eat different types of food and is believed to be effective and its proponents claim it to stimulate weight loss and burn fat faster than any other diet plan. The GM diet is a combination of high fiber food along with complex carbohydrates. The diet is low in fat, sugar, and sodium, therefore, helps in weight loss and detoxification.
The introduction to the diet — found on various websites — says: "The following diet and health program was developed for employees and dependents of General Motors, Inc., and is intended for their exclusive use. The program was developed in conjunction with a grant from the U.S. Department of Agriculture and the Food and Drug Administration. It was field tested at the Johns Hopkins Research Center and was approved for distribution by the Board of Directors, General Motors Corp., at a general meeting on August 15, 1985."
The GM diet, as any other dietary needs to be consulted with the doctor as it may pertain to side effects. Please consult your doctor before you take up this challenge.
Get FREE Health Consultation Today!
Points You Must Keep In Mind Before You Start the GM Diet
Stay Hydrated:

It is very essential that you need to keep your body hydrated so drink 10-15 glasses of water every day. Good water intake will boost the detoxifying process.



Exercise:

Only the diet won't help you get the desired result so include some form of physical exercises so your body doesn't become dull.

Avoid Alcohol:

Avoid the consumption of alcohol and aerated carbonated drinks. Constrain yourself from smoking.
GM diet will get you the most effective results but before you start the diet, you need to stay away from sugar and carbonated drink, natural sugar and canned food. You can go ahead with some simple exercises and drink water.
Below is the 7-day diet plan you need to follow.
Day 1:
It is loaded with fruits and fruits only (except bananas). Choose seasonal fruits and it needs to be fresh. The amount of fruit that you consume depends on your hunger. Natural fruits are rich in minerals, high water content, high fiber and natural sugar that your body will breakdown into the form of energy.
Day 2
:
It is all about vegetables. Eat it the way you want (cooked, raw or boiled). However, you must not use salt, oil or any other spices while cooking it. The best way to consume these vegetables is to have them with a nutritious dip like Avocados or Guacamole.
Day 3
:
On Day 3 it is the easiest day compared to the first two days. On this day, you can have both veggies and fruits (except for banana and potato) so eat as much fruit and veggies on this day.
Day 4:
This day could be your favorite day. On the fourth day, you can consume dairy, you can have up to 8 bananas and 3 glasses of milk. You can also indulge in some veggie soup to relieve your salt and sugar cravings. Have soup for both lunch and dinner.
Day 5:
Its the day of the meat and lean proteins. Eat red meat with tomatoes and brown rice. Vegetarians can consume paneer along with fresh veggies.
Day 6:
Eat 500 grams of meat and unlimited raw or cooked vegetables, excluding potatoes and tomatoes. Vegetarians can have cottage cheese or brown rice in place of meat.
Day 7:
The last day of your diet and on this day, you can consume fresh juice, vegetables, fruits, and brown rice. The whole process will give you a deep body detox that will flush out the toxins caused by unhealthy food habits in your diet.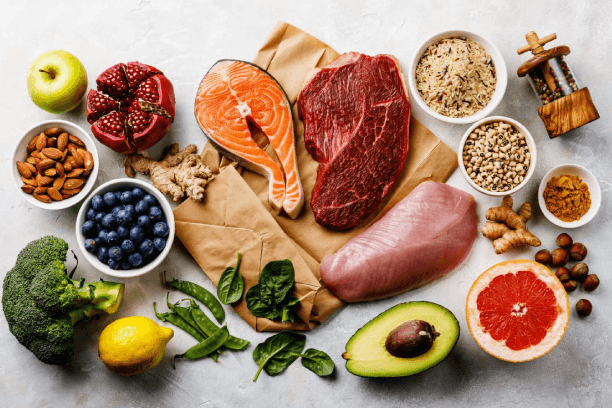 You can also check out the best Indian GM diet here.
The Science behind GM Diet: How does GM Diet work?
By now you know what is GM diet plan and many have tried with great success. The goal of the diet is to alter your eating habits and lose excess pounds. While there are some dietitians who beg to differ and calls this diet a fad diet and doesn't produce long term effects, testimonies from around the world tell you a different story.
1. Detoxification: Every dietitian believes that this type of diet resembles detoxification. While you aren't eating unhealthy fats, carbohydrates, and protein for a few days, your body is flushing out the toxins and getting cleansed. Regular detoxification will result in faster digestion, regular bowel movement and eventually weight loss.
2. Faster Digestion: The two important aspects of the GM diet plan are the kind of food intake and the amount of water you consume with it. The food that is consumed during this diet is packed with high fiber and low sugar vegetables. They are known to speed up digestion as nutrition are easily absorbed in the digestive tract. The increase in water intake is to compensate for the high fiber food you eat. A lot of water is needed to dissolve the nutrients so regular intake of water increases the efficiency of the whole digestive process.
3. Regular Bowel Movement: The high fiber diet helps in removing excessive waste with ease. Some elements are not completely digested and have to be removed from the body. Have a good bowel movement will improve the digestive system.
Overall, the GM diet not only helps in losing weight but also helps you to maintain a healthier & cleaner lifestyle.
Get FREE Health Consultation Today!
Like all other diets, even GM diet has its plus and minuses which are as follows:
PROS of GM Diet
Gm die

t has a success rate of 80% and is one of the most effective methods of l

osing weight.
Weight loss

:

The science behind the GM Diet

and how it can lead to a massive weight loss in just 7 days. This diet resolves all the toxins from the body and provides you with healthy skin.

The water, fruits, and vegetables that you consume will help you in improving your metabolism in the long run.

Losing weight without hardcore exercises. However, simple exercises are needed to show good results.

You can

lose weigh

t in areas such as the stomach, waist, and thighs by following the

GM Diet

.
CONS of GM Diet
Since during the first three days you will not be consuming any protein, you might experience pain in muscles.

You can experience hunger pangs in the first two days which might lead to a headache.

This diet is low in carbohydrates which causes a loss of energy.

In some cases, people have gained weight instead of losing.

Severely restricts your nutrition: By placing restrictions on food choices, it cuts off valuable nutrients that are needed daily and causes nutritional deficiencies.

Consumption of only fruits and vegetables at the beginning of the diet plan and keeping a continuous check on water intake might make the dieter feel monotonous until he loses all his motivation.
What to eat after the diet?
You have made it to the finish line, but it doesn't mean you can get back to your old eating habits of high-calorie foods. In order to enjoy the benefits of your hustle, stick to a high protein diet and low carb meal. Avoid junk food as much as possible. Stay away from aerated drinks, alcohol, smoking, and processed foods. Make sure to maintain a healthy lifestyle and consume a balanced diet.
Conclusion
The GM diet plan is an overall healthy diet, but it does deprive you of many nutrients. After you lose weight, you can experience eating disorders, lethargy, loss of energy and tiredness. To come back to your normal self as well as maintain the weight you have lost, you need to come back to a normal diet which does not deprive you of carbs.
You can consume healthy carbohydrates to maintain the weight apart from consuming other fruits, vegetables, and proteins. Try to control your portions and include all kinds of foods in your diet to keep it balanced and to maintain the weight you have lost. Avoid gorging on high calorie and fat-laden food right after the diet which can lead to a sudden weight gain as well.
Get FREE Health Consultation Today!
Read more: