Diabetes and imbalance in insulin can lead to weight gain. Many women and men struggle with excess weight due to sugar imbalance caused by diabetes.
Rashmi Ghosh, 43-year old homemaker from Bangalore, shares her experience of how a steady and healthy diet of Possible super foods helped her lose 11 kgs and bring diabetes under control.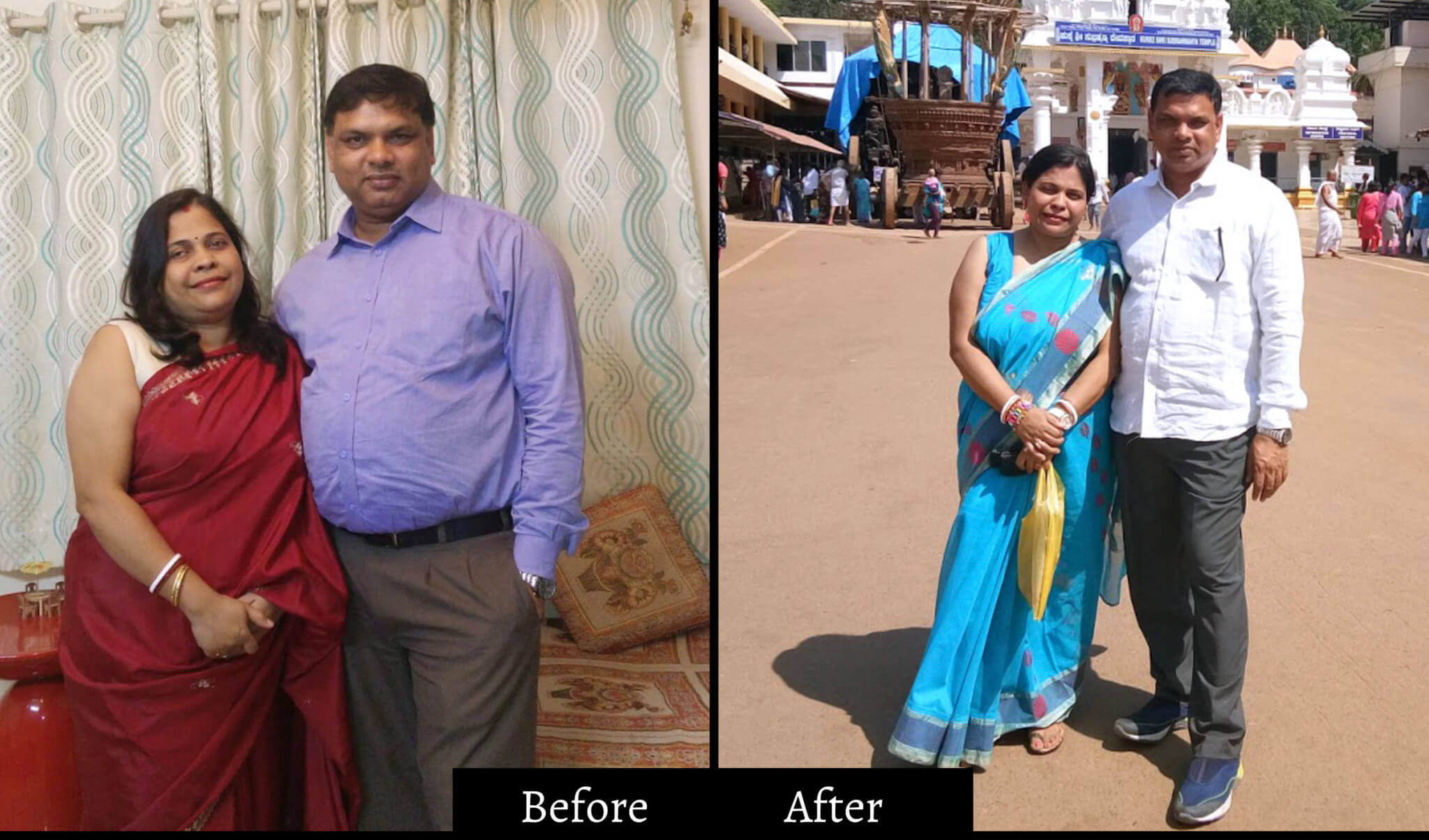 Hi, I am Rashmi Ghosh, a home maker in Bangalore. I have been struggling with weight gain for a while, and I realised that it was due to diabetes.
Despite my best efforts to bring my weight under control, I was unable to do so. That was when I decided to try out the new diet concept from Possible.
It was the first weight loss company I was trying out. I had never tried something similar before. I was really excited by its concept of eating more and eating right to lose weight. I liked their organised diet plan.
I am happy I put my trust in Possible, because I was able to lose significant amount of weight with their plan. Possible dietician Simita Chatterjee guided me all the way with the right diet suggestions.
Why I fell in love with Possible's super foods
I loved the snacks and the well-balanced diet that I was getting from Possible. I was able to maintain a good eating plan and lose weight at the same time.
I was happy to find that diet foods could be so tasty; I could eat all I wanted without feeling guilty or putting on weight. In fact, the right eating plan with these foods ensured I lost weight while I ate healthy.
In fact, with Possible's diet plan for diabetic weight loss helped me changed my eating habits. With Possible's help I was able to turn towards eating healthy and tasty meals.
The plan ensured that I was able to shed excess weight. With Possible Super Foods it was a perfect balance of health and taste.
When the excess weight is gone
It took me around five months to lose all that excess fat. It is such a good feeling.
I now feel more confident about myself. I have a new self-esteem. My fitness levels have definitely improved.
My 3 Tips For Weight Loss
Tip#1: Drink lots of water. It is an amazing cleanser and weight loss drink

Tip#2: Eat fewer grains and more vegetables to bring diabetes and weight under control.

Tip#3: Walk for an hour daily to keep fit.
If they could, why not you. Get a first FREE consultation right here!
Get FREE Health Consultation Today!
Next Read:
Dr Rakesh Lost 21 Kgs and Overcame Diabetes with Possible!
Kunal lost 16 Kgs in the most healthy way!
Sharda Lost 14 Kgs & Won Our Hearts!