A lot of people habitually yawn the words, "I am not a morning person."
This judgment is based upon the number of hours we clock in sleeping. The lesser the hours, the more lethargic we feel. While inadequate sleep may make us sluggish, it is not entirely so. It has been observed that the tone we set for ourselves first thing in the morning, fine tunes the rest of the day.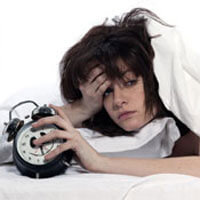 Chances are if your Healthy daily routine of mornings are usually stressful, the rest of your day would be too. So, start your day on a calm, happy and stress-free note.
There are quite a few people we look at and wonder how they are glowing fresh and chirpy in the morning and you resemble Grumpy Cat.
If you want to squeeze maximum productivity out of your day, you need planning, commitment, and excellent time management skills.
Here are 5 tips to turn you from Grouchy to Happy.
1. Plan Ahead:
In order to have a stress-free morning, start preparing for the next day, the night before. If you are single, you are only planning for yourself but if you have the responsibilities of others, it's essential to plan well in advance if you want to make it a frantic-free morning.
2. Get your blood flowing:
To be fresh and focused during the better half of the day, try and go for a brisk walk as the sunlight will stimulate your hormones, lifting your Happy mood instantly. But, if you are not the exercise-in-the-morning kind of a person, start your day with upbeat tunes while you take a shower and shake it up as you are dressing up or making breakfast. A good song never killed anyone.
3. Eat:
There is no better way to start off your day than by fueling your mind and body with a healthy breakfast.
4. Don't be a slave to technology:
As preys to social media networking sites, our instinct, first thing in the morning, is to check our gadgets for messages, and emails. Unless your job depends on it, resist the urge.
5. Delegate the work:
People tagged as over-achievers tend to take full responsibility for any chore because they believe they can do the work faster and better as compared to everyone else.
Learn to delegate the work unless you have Obsessive Compulsive Disorder, then do the chore yourself because there is nothing worse than the nagging thought of having the cushion kept upside down on the sofa.
 Keep these tips in mind and you are sure to have a productive day. Cheers to a great morning!
Get FREE Health Consultation Today!
Next Read :