Poha Kheer Recipe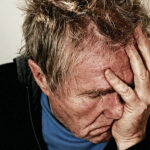 How about some kheer after that yummy meal? The love for kheer in Indian families is well known. So Possible thought of remixing the traditional kheer with new variations. Possible's Red Poha Kheer recipe is made with rice and milk. The red rice poha has been used in the poha recipe because it contains fibre & bran. Red Rice poha is rich in iron helps the body to develop red blood cells, prevents anaemia because iron carries the life giving oxygen to human blood cells. It is also low in Glycemic Index and maintains the blood sugar level and hence, diabetic people can also consume it. Try this yummy poha kheer recipe that can be prepared instantly!
60 GM Possible Red Poha Rice
1 tsp Ghee
300 ml Milk
2 tbsp Jaggery
2 tsp Ground Nuts
1 tsp Cardamon Powder
Method
Soak poha in water for about half an hour. Blend roasted groundnut and jaggery to a coarse powder

Heat ghee in a kadai. Add soaked poha and cook for 2 minutes.

Add milk and bring it to a boil.

Add in the prepared coarse powder and cook for 2 mins. Then switch off the flame.

Add the chopped ground nuts and cardamon powder and mix well.

Serve hot or cold.