Meet Tilottama Patil.
She is a homemaker from Maharashtra. Like thousands of other Indian homemakers, Tilottama also puts her family first. Her household responsibilities pushed her health to the backseat. Due to her initial negligence towards her health, she became obese and developed PCOS.
But now her story has taken a healthy turn. With the help of Possible, Tilottama has now completely transformed her health.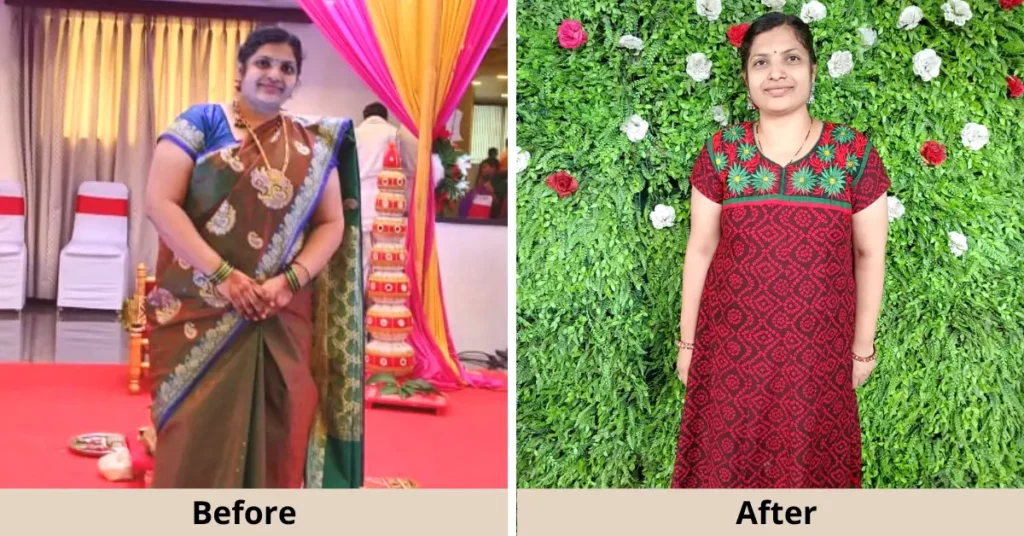 Let's go through what she has to say about her journey with Possible.
Q. What were the difficulties you were facing before joining Possible?
My occupation is Homemaker. Taking care of your home is a big responsibility, but taking care of your health is a bigger responsibility. I know, it is easier said than done. But it is necessary that you take care of yourself along with your family.
As I did not do it before, I gained a lot of weight and developed PCOD.
Q. Why did you join Possible?
I just wanted to improve my health. I wanted to lose weight and manage my PCOS.
Q. How has Possible helped you?
Possible's dieticians are really helpful. They guide you the whole time and are always there to clear your doubts.
I would like to thank my Coach Pallavi & Doctor Kanti for making me understand so well about every little thing. With their help, I've been able to lose 17 kg.
Possible has taught me that you shouldn't keep yourself on harsh diets. In fact, eating more nutritious foods is what your body needs.
Q. How do you feel now?
After my weight loss, I feel more energetic and confident and my symptoms have also reduced. I feel so much better!
Now, I do everything that is necessary for my body. Told you, the path is not easy. But once you see your destination, you will find it interesting.
Q. What do you think about our superfoods?
I really like Possible superfoods. My favourites are muesli and millet idli.
Q. Tell us 3 things that helped you achieve your health goal.
3 Things that helped me achieve this goal are:
1. Quitting unhealthy food
2. Quitting sugar
3. exercise
Q. Is Possible worth the time & money?
Yes, I believe that the Possible program is worth both your time and money!
Next Read: Niharika's Transformation – Lost 22 Kgs and Managed PCOD
Want to lose weight & reverse PCOD or other lifestyle diseases? Start with a FREE health consultation call.
Book A FREE Health Consultation Today!
**Disclaimer: The testimonials mentioned above are based on each individual's experience and results may vary for different individuals.