Medically reviewed by  Darshita Thakkar, Nutrition Training and Quality Manager for PAN India
Summer is here, and so is the time to sip some cooling summer drinks.
They not only taste great, and quench your thirst, and beat the heat; these healthy drinks are also a good way to eat more fruits.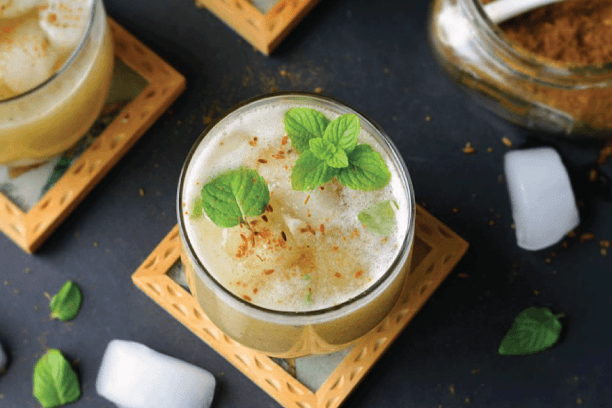 Summer is all about bright colours, cool clothing, frozen treats, and delicious fruits, and heat that saps all our energy.
So it is a must to should do all that we can to keep ourselves hydrated through the season.
That's why I bring to you 7 wonderful cooling summer drinks that you can beat the heat with. The best part, they are loaded with nutrients.
1. Coconut water 
Forget about any exotic summer drink, just go to your nearest coconut wala and get one of the nutritious summer cooling drinks.
Coconut water is extremely low in fat and calories and equally high in nutrients. The electrolytes in it will help to keep a fluid balance in the body during the summer.
2. Melony Drink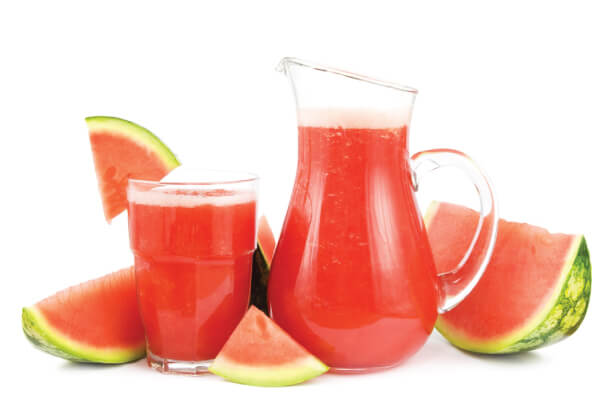 Summer is blessed with watermelons and so, make the best use of it. You can find it readily available and won't cost you much too.
Just go to any local juice centres and order for a watermelon juice, without sugar of course.
These melons are loaded with water, Vitamin C, potassium, magnesium as well as amino acids. Moreover, it is very low in fat!
3. Plain Lemonade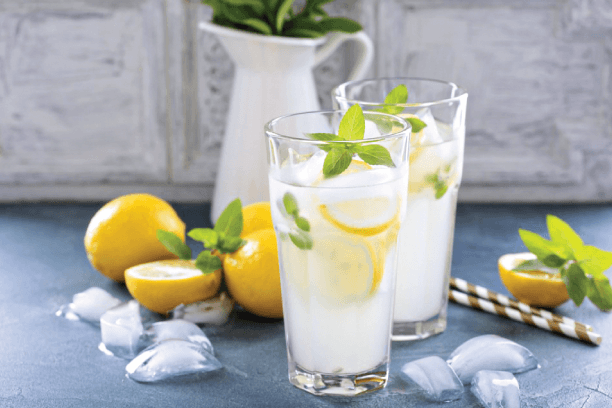 If you are an old school just like me, all you need is a cold lemonade drink to fight the summer.
It is refreshing, easy to prepare and is easy on the pocket too! So this summer, grab some lemons squeeze in water and add sugar or salt to taste.
Go on to make pitchers of lemonade and hydrate your system. It is healthy and nutritious too. 
4. Ginger-lemonade drink
Although ginger is a 'hot' ingredient here, mixing it with lemon juice, apple cider vinegar and ice can make up the best cooling summer drink ever!
This ginger will help regulate your body temperature as well as improve digestion, the lemonade will detoxify and boosts energy.
5. Berry Blue lemonade
It's time to dig in the berries and make delicious summer drinks.
You can add lemonade and mint with blueberries in your drink. Add ice cold water as the base and enjoy a healthy refreshing drink!
6. Lassi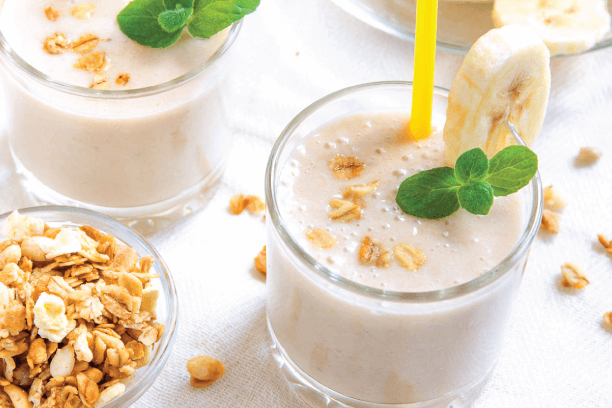 While all the stylish smoothies are great but we all can agree that a glass of cold lassi – this quintessentially Indian summer drink is what sweeps away the heat from the body in the first sip.
It is prepared with yoghurt and can be made both sweet and salty. Lassi helps in summer-related problems like gastrointestinal issues, low energy levels.
You can also add fruits like strawberry, papaya in your lassi to twist it up!
7. Aam Panna
Another delicious cooling summer drink is aam panna. All you got to do is roast mangoes, slice the cooked pulps, add some cumin leaves, black salt, sugar and blend them properly.
Take a spoon of the mixture and add some cold water to it. You can add ice cubes too. There you go, you made yourself a healthy summer drink that will help to prevent the heat strokes!
There you go, enjoy these amazing cooling summer drinks and rehydrate your entire system in the most healthy way!
Looking for healthy drinks for the season? Checkout Possible's healthy beverages, just for you! 
Juice to lose weight
Get FREE Health Consultation Today!