Childbirth brings a whole new version of you. Suddenly from a simple woman, you turn into a Mom, and that is something else!
Your lone time becomes your baby time, your dresses become baby-friendly dresses and your entire clock suddenly revolves around the baby.
Table of content 
Of course, it is a bliss to have your kid but it might overshadow your old lifestyle. But that nowhere means you can't go back. We say you can even find a better version of yourself with these after pregnancy tips.
Get FREE Health Consultation Today!
You may undergo permanent body changes after pregnancy but there's always a way to find yourself back. To help you cope with post-pregnancy changes, here are a few after pregnancy tips to keep your old self-intact and in fact, find a better you.
1. Don't panic about the bodily changes
Yes, there will be stretch marks, saggy breasts, tummy bulging, weight gaining etc. Accept all of them. Prepare yourself for these changes and try to embrace them with confidence.
2. Don't get into any guilt trip
Becoming a mom doesn't mean you can't think outside your baby. You can and you should. Moreover, you can't protect the baby always. It is bound to have a few falls and little scratches. They are normal. These, in fact, help the baby grow.
3. Find the "me" time
Leave your baby under a safe guidance and take quick breaks. A small drive around the street, a few episodes of your favourite TV show, a walk in the lawn, yoga or just a coffee time, can work wonders.
"Pregnancy is getting company inside one's skin."

-Maggie Scarf
4. Maintain your diet:
Pregnancy often brings an added weight to the mothers. And there are scientific reasons why women gain weight post pregnancy.
One of the best after pregnancy tips here would be to take some time and find out what works for your body. Spend time on what you eat.
 Do not rush into extreme diets seeing your weight gain. Remember, the after pregnancy diet is as important as the diet during pregnancy. Consulting a dietician is always advised. 
To know more about what diet to follow after pregnancy, here's a short video. This will help you know all about the different superfoods that can help you shed your post-pregnancy weight, naturally.
5. Spend time with your partner:
Usually, a child brings some kind of space between the parents, so try to find time with your man and fill this space. This will make both of you feel light and happy, which is very important.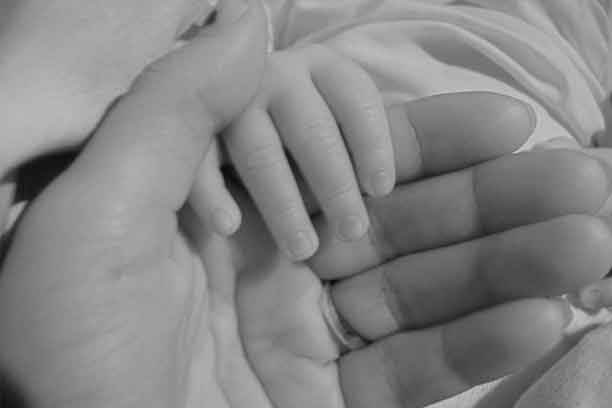 6. Find a little workout time:
Make sure every morning you find at least some time to do some stretches and meditation. This will ease your body as well as relax you from the mommy stress. 
"There is no role in life more essential and more eternal than that of motherhood."

—M. Russell Ballard
7. Discover your own parenting style: 
It is okay not to know everything about being a mom. When you could bear a child for nine months and bring it to the world fighting all the odds, you can do anything.
So don't agree with every after pregnancy tip and let anyone tell you how to be a mother. Things might be chaotic in the beginning but later,  everything will fall into place. So raise your baby the way you think is best.
8. Plan your goals:
Along with the baby growing, make sure you set your goals right. Have a plan and follow it. Take a control of your life and steer it in your direction. This will boost your confidence and never allow yourself to be dragged down.
These tips after pregnancy are just rough ideas on how to build your life post delivery. However, a mother always knows what works better. So, try out what you think that will be good for you and your baby.
And you can definitely bring back your old self even after all the changes that you have been through. And we know, it ain't easy but surely can be achieved.
"Let us make pregnancy an occasion when we appreciate our female bodies."

– Merete Leonhardt-Lupa
If you are looking for healthy ways to lose your post-pregnancy weight, you can always drop by to any of the Possible Centres and ask our Nutrition experts themselves.
Click Here To Get FREE  Consultation Today!