Medically reviewed by Dr. Shunmukha Priya, Ph.D. in Food Science and Nutrition
As a pandemic is taking a toll on the world, many studies are dedicated to finding the different possibilities of helping ourselves in crisis.
Be it maintaining personal hygiene or being mindful about what you eat, there are several ways where you can ready yourself and your family to fight situations like these. 
While medicinal assistance has always been there to help humanity, a major percentage of the solution to health problems lies in one's own hands. Especially when it comes to keeping the body healthy. 
Now, health is a wide subject. There are hundreds of health tips that can help you in keeping up with your body changes. However, there are some specific ways of targeting a different aspect of your health. One such important aspect is keeping the immune system intact. 
Your immune system is your companion that will support you through your life. The immune system works as an armour that protects the body from foreign pathogens.
Foods play an important role in improving the functions of the immune system and one can follow certain recipes to boost immunity. 
How does the Immune System work?
The immune system is made up of certain cells called the White Blood Cells that fight and protect the body from viruses and bacteria.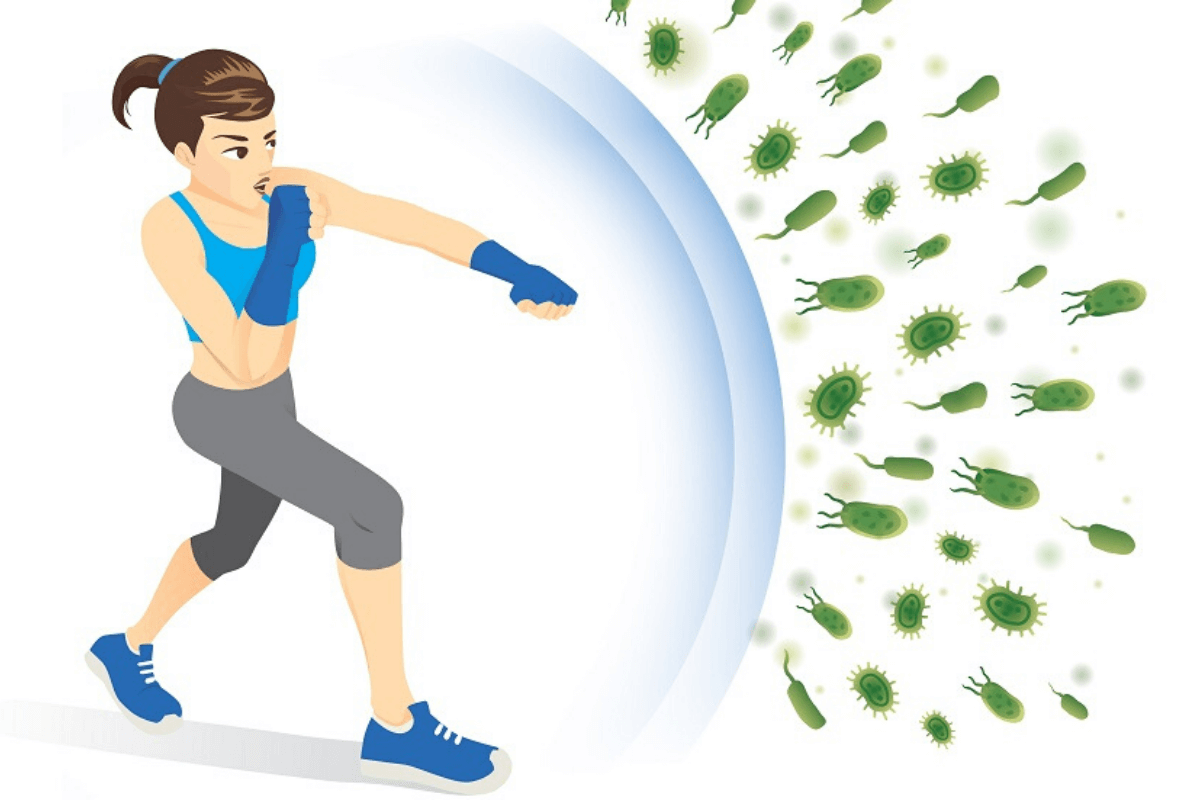 These WBCs sense the foreign pathogens and alert the entire immune system to fight back. WBCs are also known as the leukocytes and are of two major types – lymphocytes and phagocytes. 
The lymphocytes memorize the pathogens entering the body and distinguish them from the body cells and destroy them. The phagocytes are the immunity cells that ingest or engulf the foreign cells and destroy them. [1]
How to Boost the Immune System naturally?
Including certain foods in your diet can help you strengthen your immune system naturally. There are food sources that provide the required nourishment to the body, fulfilling the different needs. 
Probiotics from food that help in creating a healthy gut environment or antioxidants from vegetables and fruits protect the cells from damages caused by free radicals. Therefore, maintaining the proper diet is one of the prime factors in boosting the immune system naturally. [2]
Which are the Immune Boosting Foods?
Foods that are rich in Vitamin C

Foods that are the natural sources of probiotics and prebiotics

High in Zinc content [3]
To help you prepare your diet and meal plans better, we bring to you six healthy recipes to boost immunity.
1. Vegetable Salad
Going for the greens is definitely immune boosting. A salad is an easy way to keep the green on the plate and have a fulfilling meal. Here is the recipe for a delicious salad that includes some of the best recipes to boost immunity. 
Ingredients:
Take 5 spoons of olive oil

About 4- 5 potatoes (small ones)

1 tsp of curry powder

1 tsp of oregano (dried)

1 clove of garlic

2 tsp of turmeric powder

2 tsp of almonds

1 tsp of coriander powder

½ cup quartered Brussels sprouts

About 65-69gms kale (chopped)

A cup of spring mix salad*

Some sliced carrots
*Spring mix salad- It is a salad that is made of several fresh greens and lettuces. It is basically an amalgamation of different types of green vegetables like spinach, red romaine, green romaine, red oak leaf, mizuna, mustard, cucumber, sunflower seeds, tomatoes etc.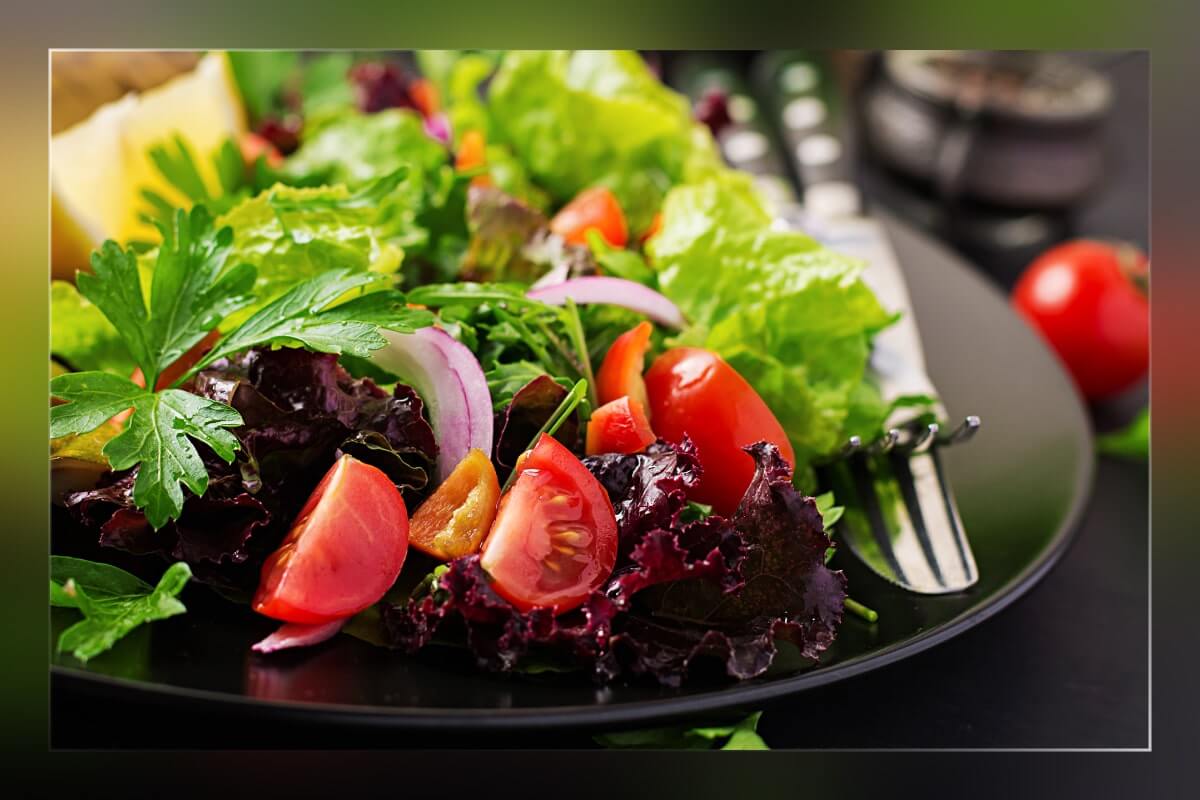 Preparation:
Take the potatoes, oregano, olive oil, and 1 teaspoon each of the salt, garlic, and onion powder and mix thoroughly. 

Preheat the oven to about 220°C and grease 2 baking sheets with olive oil.

Take the potatoes from the bowl and place them on the baking sheets that you had prepared. Roast the potatoes until they turn crispy. 

In a bowl take the Brussel sprouts and toss them with a tsp of olive oil and add salt, garlic powder, and onion powder to it. Place them on the other prepared baking sheet and roast them until they turn crispy.

Take a frying pan and heat 1 tsp of the olive oil. To it, add the garlic and saute for about a minute.

Add the carrots, almonds, turmeric, curry powder, and ground coriander to the pan and reduce the heat. Lightly sauté the ingredients for some time, until the garlic turns brown. 

Add the kale and the spring mix salad with the cooked mixture of the potatoes and Brussels and your salad is ready to be enjoyed!
2. Tomato Foxtail Millet
Foxtail millet is very rich in fibre that makes it one of the most popular sources of weight loss foods. It is also rich in iron and copper which are directly linked to reducing the bad cholesterol level and hence, boosting the immune system.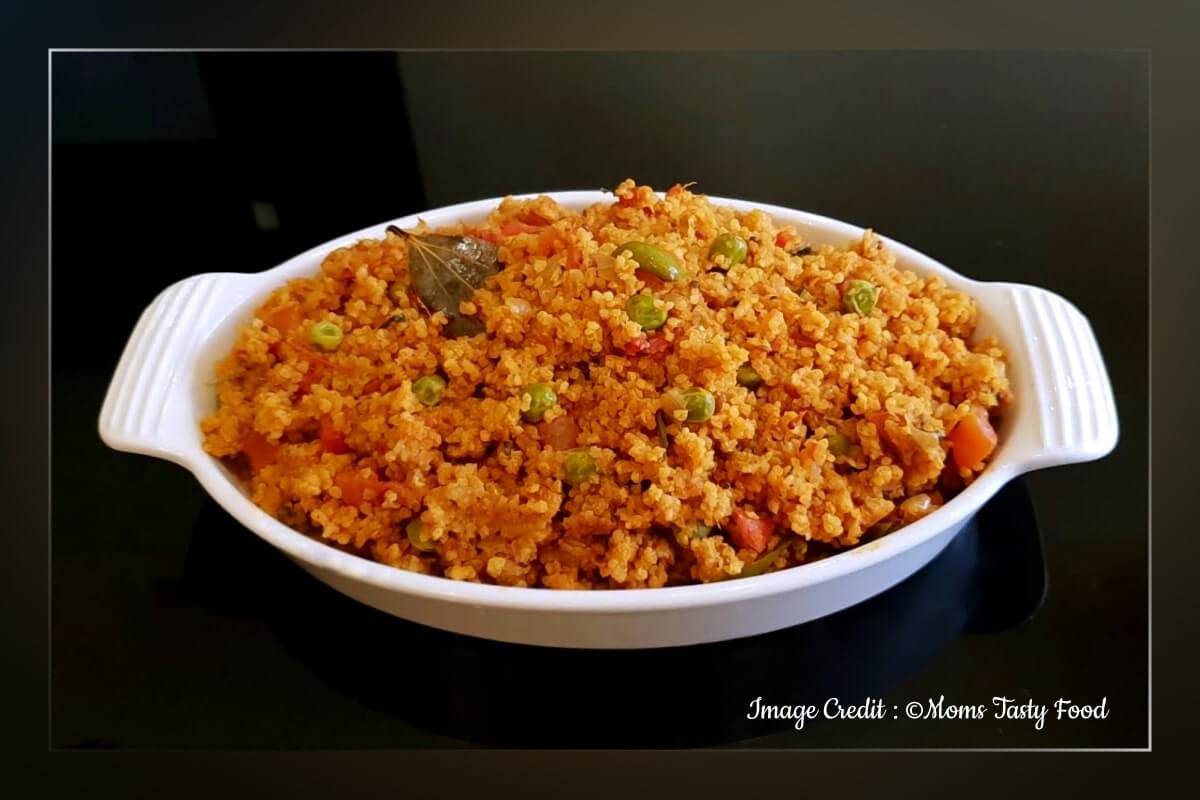 Foxtail millets are also great sources of protein that aids in building up a stronger immune system. 
The Tomato Foxtail Millet recipe is a super immune booster recipe and also easy to prepare. Hence, it can be great for working people to cook a healthy and satisfying lunch in less time. 
Ingredients:
Foxtail Millet – 1/2 cup 

Tomato – about 30 grams

Onion – 15 grams

Olive Oil – 1/2 tsp

Ginger paste – about 1/2 tsp

Green chillies – 1 tsp

Turmeric Powder – 1/2 tsp

Chilli Powder – 1/2 tsp

Mustard seeds – 1/2 tsp

Salt- to taste

Cumin Powder – 1/2 tsp

Coriander Powder – 1/2 tsp

Water as required

A few curry leaves
Preparation:
Take a non-stick frying pan and add the olive oil and mustard seeds to it. Then add a few curry leaves, chopped green chillies and ginger paste to it and saute them. 

Now add the chopped onions and saute them until they turn golden.

To it, add the chopped tomato with the required amount of water and saute the mixture. 

Add the turmeric, coriander and chilli powder to it and mix all of them properly.

Add some more water and the foxtail millet to it and cook for 3-4 minutes.

And add some coriander leaves for seasoning. Enjoy the meal. 
3. Nutty Beetroot Raita
Beetroot is one of the popular immune system boosting foods. The vegetable is a powerhouse of essential minerals like iron, copper, zinc. These minerals boost the immune system and help in keeping the body strong and healthy. 
It is also a great source of Vitamin C that is a natural antioxidant that helps in improving the immune system and also protecting the body from the damages caused by free radicals.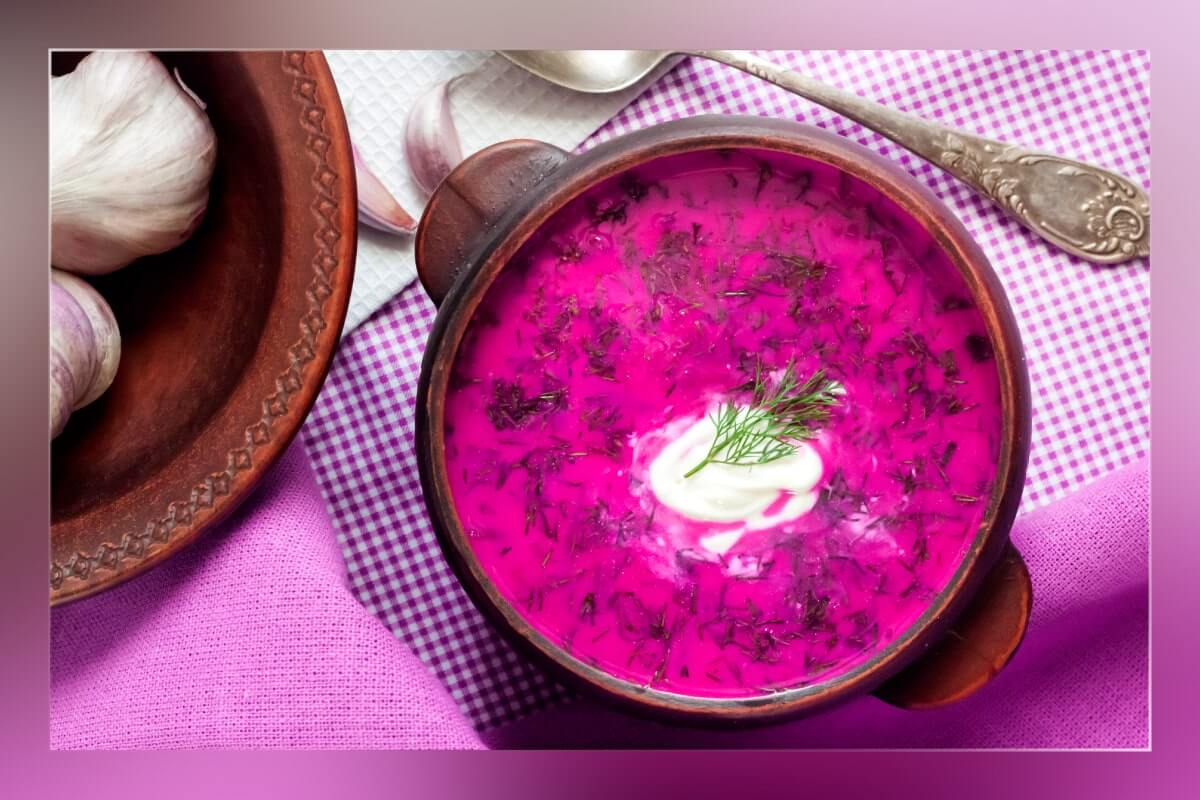 Beetroot is also popular in immune-boosting because it helps in collagen production and wound healing. 
The Nutty Beetroot raita can be a great recipes to boost immunity helping nutrients to your daily food menu. 
Ingredients:
Low Fat Curd – 1 Cup

Cooked Beetroot – 50 grams

Possible Seeds Cocktail – 2 tsp

Cumin Powder (Roasted) – 1 tsp

Black Salt – 1/4 tsp

Green Chilli (Chopped) – 1

Mint Leaves – for garnishing
Preparation:
Take the low-fat curd in a bowl and add the roasted cumin powder to it.

To it, add Possible's seeds cocktail and the chopped green chillies.

Then add black salt to it and mix all the ingredients thoroughly. 

Now add the cooked beetroot to the bowl along with some more curd and again, mix them thoroughly. 

For garnishing, add a few mint leaves to the raita and you are ready with your favourite condiment. 
4. Quinoa Veg Pilaf 
Quinoa is a gluten-free immune-boosting food source. It is rich in proteins that are a vital component for the immune system to work properly. It is rich in the essential amino acids that help in cleansing the body and keeping the immunity stronger. 
Quinoa is low in saturated fat and hence, helps in improving the cholesterol levels and it is high in fibre that makes it a great food for weight loss. It also has all the nine essential amino acids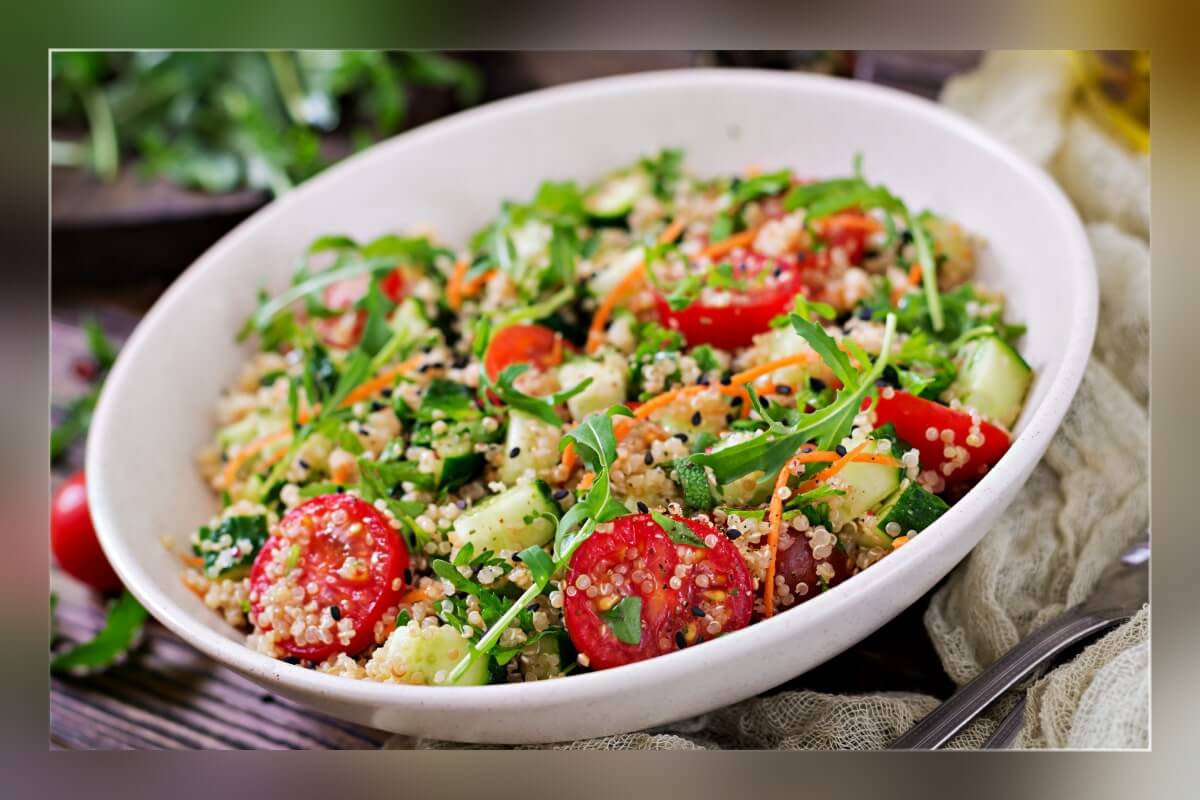 This Quinoa Vegetable Pilaf can be a great way to include a healthy immune-boosting recipe to your meal plans. The recipe is easy and simple and is the most apt one to be served as a main dish. 
Ingredients:
Washed Quinoa – 60 grams

Onion – 50 grams

Tomato – 50 grams

Green Peas – 1 tbsp

Carrot – 1 tbsp

Corn (Cooked) – 1 tbsp

Paneer – 50 gram

Turmeric Powder – 1 tsp

Olive oil – 1 tsp

Cumin seeds – 1 tsp

Mustard – 1 tsp

Bay Leaf – 1/2

Ginger – 1 tsp

Coriander powder – 1 tsp

Coriander leaves – A few

Chilli Powder – 1 tsp

Lemon juice – about 2 tsp

Salt – to taste
Preparation:
Take the washed quinoa in a pan and heat it. Add some water and salt to the pan and mix them. 

To it, add the turmeric powder and cook for about 15 minutes. 

Take the olive oil in another pan and heat it. To it add the cumin seeds, mustard and the half piece of bay leaf.

To the mixture, add the chopped onion and ginger and saute them. 

When the onion turns golden, add the chopped tomato and green peas to it.

Then add carrot and cooked corn to the sauteed mixture, follow it with the paneer and some chilli and coriander powder.

Finally, add some salt to taste and then the cooked quinoa. And heat it for some time. 

For the garnishing, add some coriander leaves and lemon juice. And voila! Your Quinoa Pilaf is ready to be devoured. 
5. Gobi Paratha
Did you know that your favourite Gobi Paratha can be a good recipes to boost immunity nutrients to your meal plan?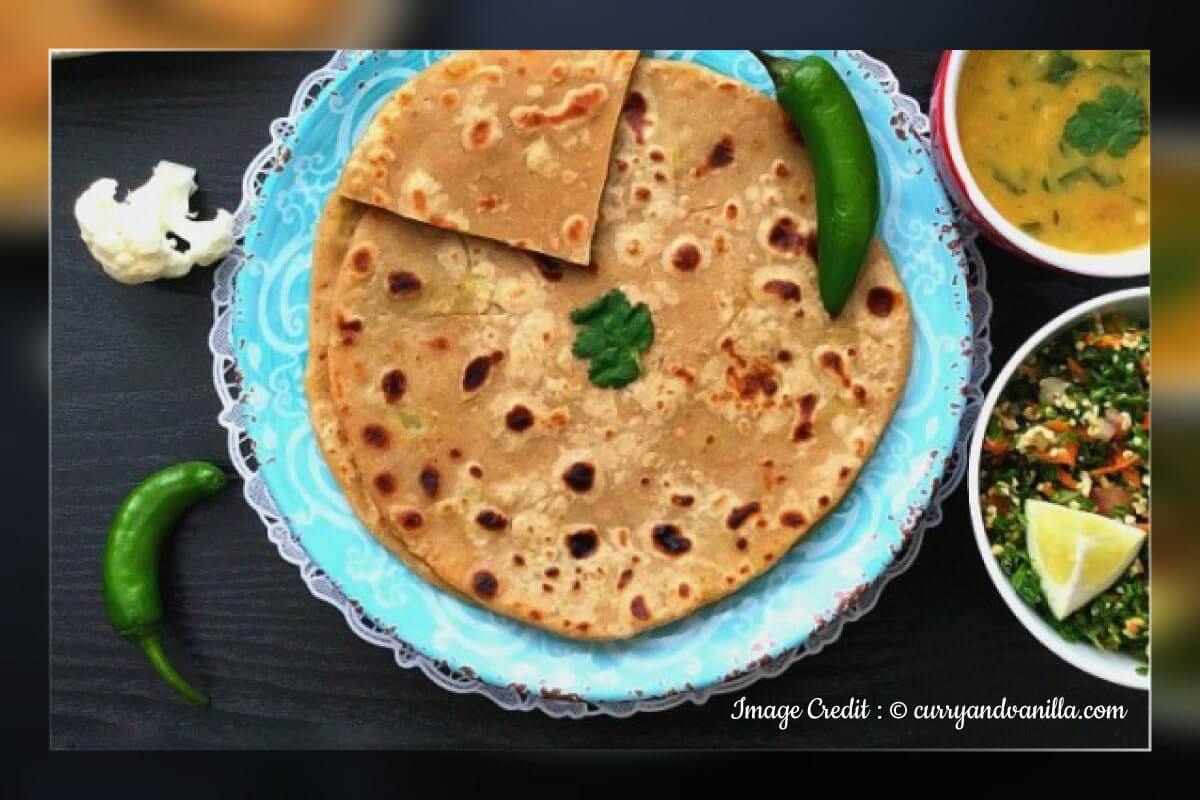 Gobi or cauliflower is very rich in antioxidant vitamins that give an immune system boost. Not just that, it is also known to have the nutrient choline that is essential for a healthy diet. 
So here you go, a favourite Indian recipe, revamped to suit your healthy diet. 
Ingredients:
Possible's Hi-Protein Atta – 70 grams

Grated Cauliflower head – 50 grams 

Olive Oil – 1/2 tsp

Cumin seeds – 1/2 tsp

Ginger-Garlic Paste – 1/2 tsp

Green Chilli – 1 tsp

Salt – to taste

Garam masala – 1/2 tsp

Chilli Powder – 1/2 tsp

Coriander Leaves – a few
Preparation:
Add some olive oil to a non-stick pan and add the cumin seeds, Ginger-garlic paste, chopped green chillies to it. Saute them. 

To it, add the grated cauliflower and chilli powder and mix thoroughly. Now, add the garam masala to it with some salt to taste.

Add the coriander leaves and mix them with the rest of the mixture. 

Now, knead the Hi protein dough smoothly and roll it to a medium-sized paratha. Fill some cauliflower mixture that you had cooked at the centre and bring the pleats to the centre. 

Press the pleats from the centre and roll the paratha into a circle. Then again, roll the stuffed dough and flatten it to make the paratha. 

Cook both the sides well on a frying pan/tava. Enjoy with some mint chutney or your favourite sabzi. 
6. Immune boosting Tea
Last but not the least, we bring to you the simplest of all – the Immune Boosting Tea recipe. You can swap this with your daily cups of tea and create a better and healthy diet plan.
Just like our Mom's advice to have a healthy cup of tea to fight the cold, this recipe is a proven way to combat common colds.
In fact, the ingredients in the tea are good for the overall immune system, making it a must-have in your daily meal plan.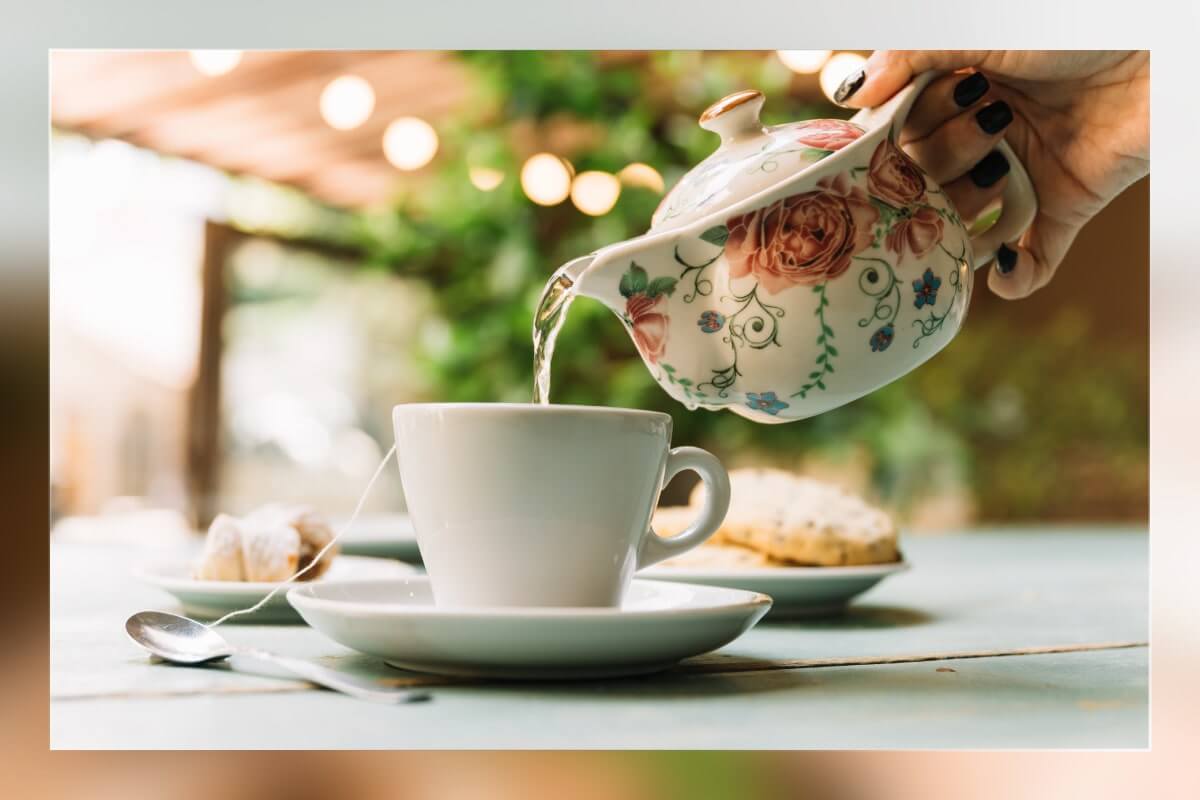 The tea recipe consists of Tulsi, cinnamon stick and green tea – all of which are great for the immune system.
Ingredients:
200 ml Water

5 – 6 nos Tulsi Leaves

1/2 tsp Cinnamon Stick (Powdered)

1/4 tsp Green Tea
Instructions:
Take some water in a tea vessel and add some tulsi leaves. Let it boil. 

Add crushed cinnamon sticks and let it boil more.

Now add the green tea leaves.

Strain the tea and add a spoon of honey. 

Your immune boosting tea is ready. 
Keeping an eye on what you eat and how your food is cooked are two very essential steps. Not just to fight diseases, but to make this a habit is one of the most important steps in leading a healthy life. 
The above mentioned recipes to boost immunity will help get you started with a healthier side of cooking that won't just boost your immune system but will also satisfy your taste buds.
FAQs

Q: How can I boost my immune system fast?

A: You can start working on your lifestyle. A few changes to your daily routine can help greatly in improving your immune system. This can be easily maintained with the right kinds of foods. From Vitamin C rich foods to foods that are good sources of probiotics, your diet can be the saviour of your immunity strength.

Q: What are home remedies to boost your immune system?

A: Some of the home remedies to boost your immune system would be

Sleeping on time

Maintaining a balanced diet

Working out daily

Stressing less

Q: What is the best immune booster supplement?

A: Different food sources can help you improve your immune system. However, look out for food sources that are rich in vitamin C, B6, E and the essential minerals like iron and copper. 

Q: What causes a weak immune system?

A: There are different causes that can hamper your immune system. Smoking, alcohol consumption, and poor nutrition can be the top three reasons that weaken the immune system.